East Kanto Cricket Association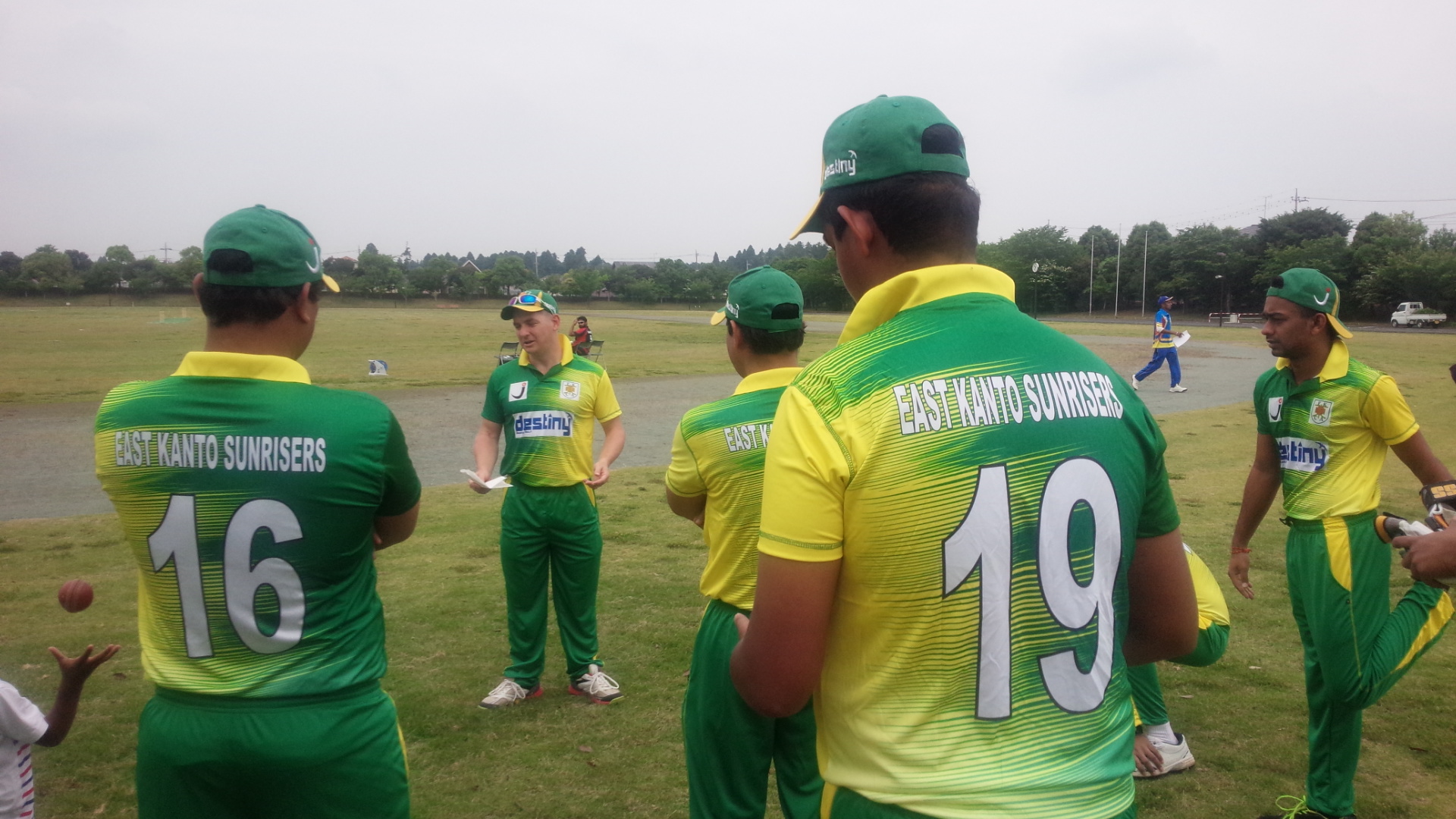 The East Kanto Cricket Association is building a new City of Cricket in Sanmu, Chiba. Sanmu City have recently built a relationship with the Sri Lankan Olympic Committee, and what better way to strengthen the relationship than to embrace cricket, the national sport of Sri Lanka.
Cricket has been played for some time in Chiba at various locations but until recently it has been difficult to secure a permanent venue. Negotiations are underway with Sanmu City on the installation of at least one hard wicket on the pristine outfield of the Sanbu No Mori ground in Sanmu.
The Kashiwa Jinta and Chiba Monstars Under 12 clubs form the base of the pathway for cricketers in East Kanto. The two clubs play against each other regularly and have also competed against other teams in Kanto in junior tournaments.
The Chiba My Ys compete in the Japan Under 15 and Under 19 leagues. They are past winners of the Japan National Tournament at Under 19 level and were runners up in the 2015 Under 15 and Under 19 tournaments. The club is home to junior players of all ages and has already produced national squad players (men and women).
The first ever Japan Cup East Kanto competition began in 2016. The competition is played at the Sanbu No Mori ground. The East Kanto Cricket Association are interested in attracting new teams to participate in this exciting new competition for 2017.
There are plenty of junior cricket events in East Kanto which require coaches, managers, umpires and scorers. The yearly series between Chiba My Ys and Uenomiya in September is one of the highlights of the cricketing calendar as is the Chiba Cup in November.
The East Kanto Sunrisers are the representative team for the region. Dressed in bright yellow and green the Sunrisers are hard to miss and will be even harder to beat in the Japan Premier League this year.