Play Cricket
How you can enjoy Cricket in Japan!
To enjoy Cricket in Japan, try the following!
Play Cricket
Teach Cricket
Watch Cricket / Attend an Event
Help run a League, Tournament, or Event
Support Cricket
Play Cricket
Cricket is a sport that you can enjoy regardless of your age or ability. Find your place to enjoy this great sport!
For Elementary School children (6-12 year olds), try the Cricket Blast Series. There are age group leagues and tournaments for anyone above this age, such as U15/Junior High School, U19/High School, University and Senior Leagues etc. Not all regions have age group leagues/tournaments but most clubs welcome anyone regardless of their age or ability.
Teach Cricket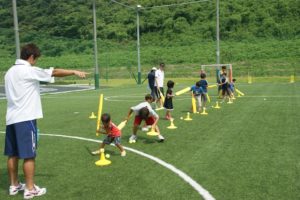 Cricket is a very simple game to teach. We have developed the Cricket Blast Programme that consists of fun games that you can use at school or in your communities to enjoy a sport or to teach basic motor skills. The Teacher Manual and the corresponding Video resources are free. Please feel free to contact us for any assistance.
Watch Cricket / Attend an Event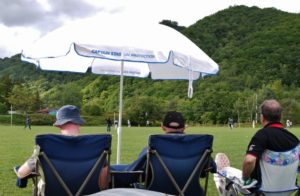 If you would like to watch a match or find an event that you can enjoy, please see Leagues and Tournaments or the Event Calendar. The best matches to watch are International matches and the Japan Premier League. The Cricket will be entertaining and you will be able to watch the best players in Japan play.
Please contact your local Regional Association if you can not find a suitable match/event to attend.
Help run a League, Tournament, or Event
The JCA and the Regional Associations are always looking for help. Please contact the JCA or your local Regional Association, if you are interested in planning, running, umpiring, or scoring any Leagues, Tournaments or Events.
Support Cricket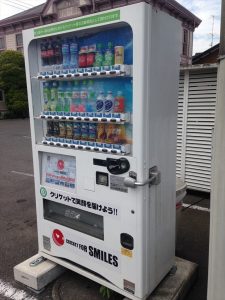 The JCA and the Regional Associations are not-for-profit organisations who rely on the support of many individuals and organisations. There are many ways to support us. Donations, Sponsorship, Value in Kind support are greatly appreciated. You can even support by placing a drink vending machine on an unused corner of your property!
Supporting Cricket is an important way you can give back to the community. It is also an opportunity to get involved in a fun and exciting sport for you or your company. Please contact us if there is anyway you can support.