West Kanto Cricket Association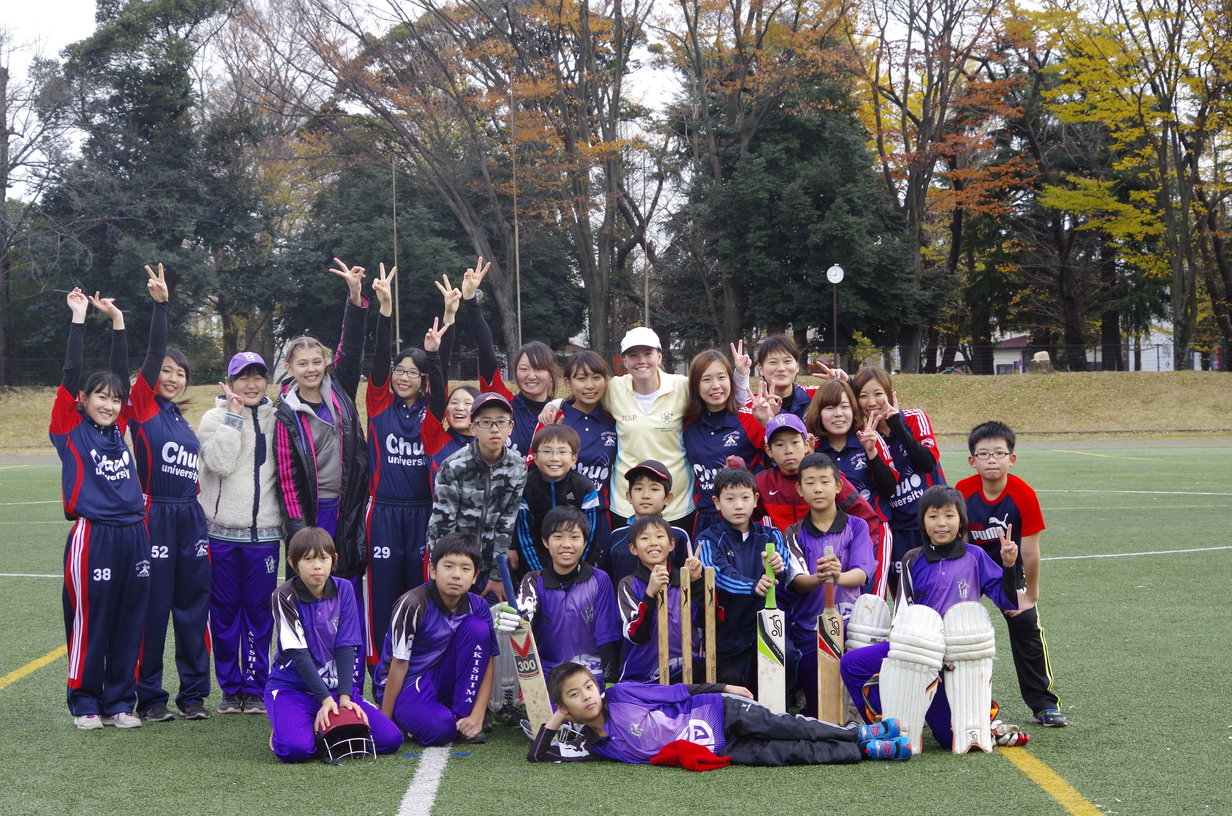 The city of Akishima was announced as the City of Cricket in West Kanto in 2014. Things have progressed quickly and Akishima has already begun hosting a Japan Cup competition and played host to matches featuring touring teams against the Japan National team.
The JCA and WKCA are currently in talks with Akishima city over the development of a new ground with a hard wicket. The completion of this project will certainly increase participation in West Kanto. In the meantime the West Kanto Cricket Association has access to the Showa Athletic Field. Showa has a synthetic surface which is great for fielding on. A flicx pitch is used on the ground which generally provides for a high scoring match. The Ome ground, just three stations from Akishima, is smaller but has an excellent grass outfield and is a perfect size for both Women's cricket and Under 15 matches. A flicx pitch can also be used at this ground.
The West Kanto Hurricanes are the representative team for the region and are competing in the Japan Premier League this year.
The Akishima Junior Cricket Club was started in 2015 and is growing in popularity. The club entered the 2015 National Under 15 tournament and performed admirably. The club is a regular participant in the Under 15 league in 2016.
All of the Akishima junior club players have come through the Cricket Blast program, which has been very successful in Akishima. In 2015 alone more than 50 kids have taken part in Cricket Blast in Akishima.
There are also regular school visits all year in Akishima, giving kids in the area a taste of cricket for the first time.
The new "Cricket-bu" (Akishima junior high cricket club) was inaugurated in 2016 and the club practises two nights a week.
West Kanto is the unofficial home of Women's cricket and the official home of University cricket in Kanto. Akishima and Ome host at least half the Women's League and University League matches. With greater access to facilities in the future the West Kanto Cricket Association look forward to support Women's cricket and University cricket even further in the coming years.
The first ever Japan Cup West Kanto competition is underway in 2016 with Akishima, Wyverns, Beans and the University XI taking part. The West Kanto Cricket Association are calling on more teams to register for 2017.
Clubs in West Kanto are asked to provide volunteers for the Cricket Blast, which in 2016 is running once a month on Sundays (on the morning of Japan Cup matches). These volunteers are helping to develop the new generation of players in West Kanto.