Equipment
How you can purchase equipment in Japan.
CRICKET BLAST Sets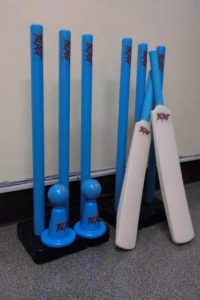 These sets are designed to be used to introduce cricket to elementary school or junior high school children. They can be used indoors (ie gymnasium) as well as outdoors. Please contact us here for more details. Please let us know what you plan to use them for and we will help you get the right equipment that fits your needs. We can also provide teaching resources if required.
Please also see the CRICKET BLAST website for more information on our junior participation programmes for U12 children.
Lewis Cricket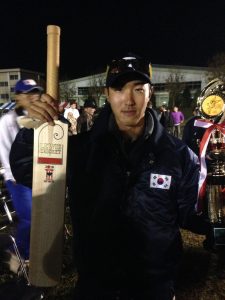 A UK-based (Suffolk) cricket bat manufacturer, specialising in top quality, beautifully finished products which can be customised to meet individual requirements.
Lewis Cricket kindly donated one of their bats to go to the tournament Most Valuable Player (MVP) at the 2016 East Asia Cup hosted in Sano. The award was won by  Choi Ji Won of Korea.
Justin Lewis is keen to support cricket in Japan and can be contacted via his Facebook page or on mail: justin@infinitybd.co.uk