Event Calendar

2016 East Asia Cup & Sano UK Festival
Venue: Sano International Cricket Ground (formerly Tanuma Cricket Ground)
Event Navigation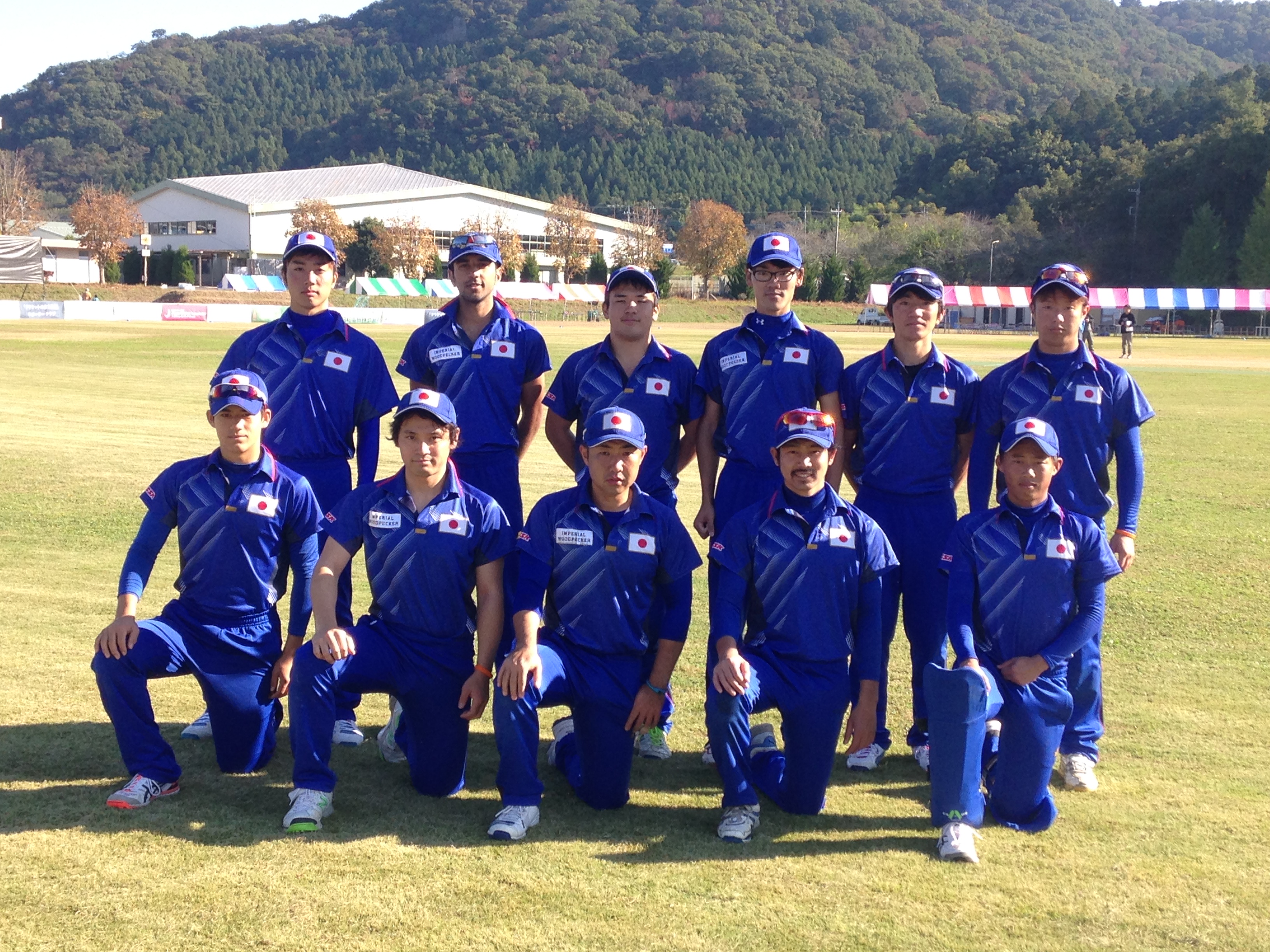 2016 Men's East Asia Cup & Sano UK Festival
The 2016 Men's East Asia Cup was the first event of it's kind and was hosted in Sano, Japan and alongside the hosts would feature the China, Hong Kong Dragons and South Korea.
Japan were coached by David Reid of Cricket Victoria, and captained by Masaomi Kobayashi and also included 15-year-old Marcus Thurgate who made his debut.
Japan won each of their first three matches before losing a tense final to South Korea in front of an excellent crowd. Despite losing the Final Masaomi Kobayashi was the leading run-scorer of the tournament and Kohei Wakita the leading wicket-taker.
For the full list of players selected please click here while all results can be found on ESPN Cricinfo.
Schedule


| Date | Time | East Asia Cup | UK Festival etc |
| --- | --- | --- | --- |
| Nov. 3 Thurs | 09:15 – 12:15 | Match 1: Japan vs China | |
| | 12:15 – 13:15 | Lunch | |
| | 13:15 – 16:15 | Match 2: CHK Sportsroad Dragons vs Korea | |
| Nov. 4 Fri | 09:15 – 12:15 | Match 3: China vs Korea | |
| | 12:15 – 13:15 | Lunch | |
| | 13:15 – 16:15 | Match 4: Japan vs CHK Sportsroad Dragons | |
| Nov. 5 Sat | 08:45 – 11:45 | Match 5: CHK Sportsroad Dragons vs China | |
| | 09:40 – 13:00 | | Sano Social League |
| | 12:00 – 13:00 | Lunch | |
| | 13:15 – 16:15 | Match 6: Japan vs Korea | |
| Nov. 6 Sun | 09:15 – 12:45 | 3rd Pace Playoff | Sano UK Festival |
| | 12:15 – 13:15 |  Lunch | Sano UK Festival |
| | 13:15 – 16:15 | Final | Sano UK Festival |
| | 16:45 – 17:15 | Closing Ceremony | |

Host
Japan Cricket Association
Co-host
Sano City, Sano Chamber of Commerce and Industries, "City of Cricket Sano" Supporter Club
Support
Ministry of Foreigh Affairs, British Embassy Tokyo, British Chamber of Commerce in Japan, Tochigi Prefecture, Sano City Board of Education, Sano Aso Chamber of Commerce, Sano City Tourism Association, Sano City International Exchange Association, JA Sano, Sano City Doctor's Association, Sano Rugby Football Association, Sano City Soccer Association