Ambassadors for Official Eyewear Supplier Selected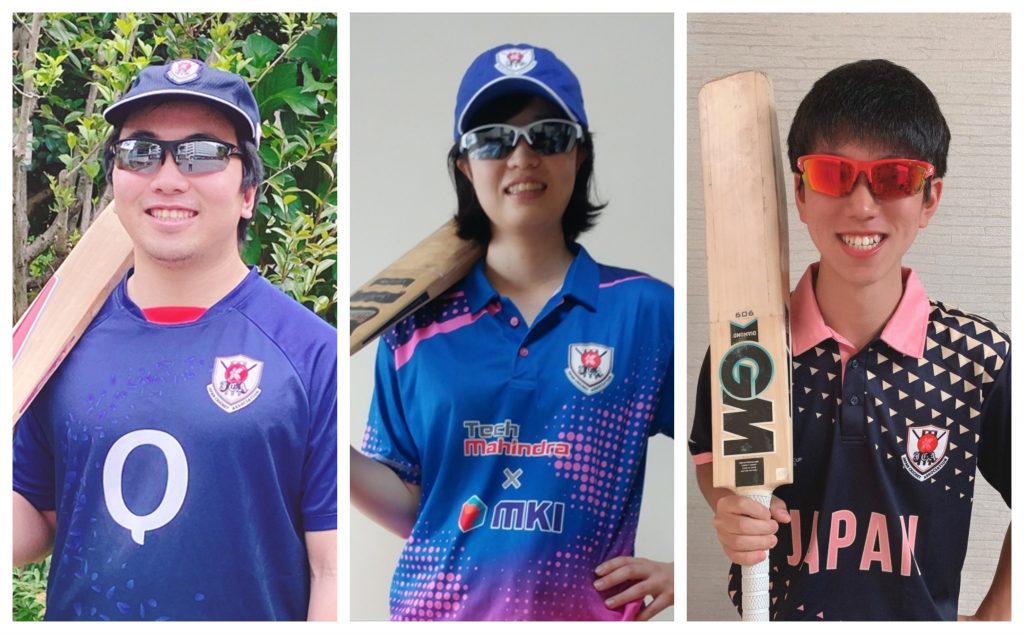 2020-05-18
News & Articles
National Team (Women)
National Team (Men)
National Team (Men U19)

The Japan Cricket Association are delighted to announce the following players as the Ambassadors for the Official Eyewear Supplier, SMITH Japan, for 2020.
Tsuyoshi Takada (Japan Men / Chiba Sharks Cricket Club)
Nao Tokizawa (Japan Women / Keio University Cricket Club)
Shu Noguchi (Japan National Academy / Sano Braves Cricket Club)
As Ambassadors each player will be provided with a pair of SMITH sunglasses to be worn at all national team training and matches. Ambassadors are chosen each year and serve in the position for a full season.
The JCA would like to thank SMITH Japan for their continued support, which has also increased to providing sunglasses to everyone in the Under 19 Team who recently participated in the Under 19 World Cup.
<Tsuyoshi Takada>- Full Interview Here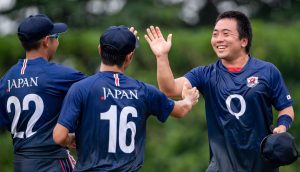 Born in Osaka in 1994, Takada attended Uenomiya Junior and Senior High School where he first took up cricket. He then attended Hosei University in Tokyo and has stayed in the capital for his working career.
He was first selected in the Japan Training Squad in 2010 but waited until 2013 for his debut. A regular in the Japan team ever since, Takada has played in tournaments around the world and also spent a season playing club cricket for Mount Waverley CC in Melbourne where he experienced great success. He began as a fast bowler before developing into an off-spinning all rounder and his batting has flourished recently.  He was Man of the Match in the 2019 JCL Final and the 2018 East Asia Cup Final where Japan won their first title. He is known to friends in Japan and throughout the world as "Takady".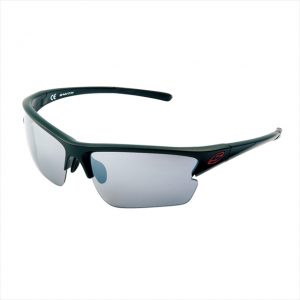 <Nao Tokizawa> – Full Interview Here
Born in Tokyo in 1998 Tokizawa is currently a student at Keio University, which is where she also first took up cricket. She was selected in the Japan Squad in just her second year of playing and made her debut in 2019 at the 2019 ICC Women's World Cup Qualifier – EAP held in Vanuatu where she was MVP in Japan's first official T20 International win. Although selected as a bowler originally, during the East Asia Cup later in 2019 Tokizawa scored valuable runs and has proved herself a high capable all rounder and leader in the team.
Her hobbies include watching movies while her favourite foods are water melon and Goto Udon. He is known as Toki to all her friends and team mates.
<Shu Noguchi> – Full Interview Here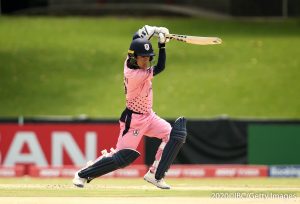 Born in Tochigi Prefecture in 2003. Noguchi currently attends Gakuyukan High School in Tochigi Prefecutral. He has already been playing cricket for more than half his life, having started when he was in 1st grade at his elementary school in Sano, Japan's first "City of Cricket".
He was selected in the inaugural National Academy Squad in 2018 and participated in the 2019 ICC Under 19 Cricket World Cup Qualifier – EAP which was hosted in his home city and which Japan won. He would then go on to be the leading run scorer for Japan at the Under 19 Cricket World Cup in South Africa, where he opened the batting and showed great courage throughout the tournament. He is expected to be a key player for Japan in the future and was named as one of Emerging Cricket's "Emerging Players to Watch" in 2020.
His favourite food is sushi and he drinks a lot of ginger ale. Outside of school work he also works part time for the Japan Cricket Association as a Groundsman and can often be seen coaching cricket to the next generation of junior cricketers in his home city of Sano.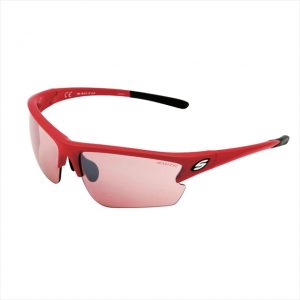 SMJ Corporation is the distributor of SMITH, an American outdoor eyewear brand which is a world leader in snow goggles, in Japan. Originating from Sun Valley, Idaho, Smith was founded in 1965 with the invention of the first snow goggle featuring a sealed thermal lens and breathable vent foam. With 50 years of innovation and design experience, Smith is widely known today as an industry leader that pioneers advanced eyewear and helmets that incorporate dynamic technologies, optimized performance and clean styling to fuel fun beyond walls. Smith seeks to power thrilling experiences and peak performance in outdoor adventures with a comprehensive collection that exudes modern style and vibrant personality.