Interview with JCA Official Eyewear Ambassadors ②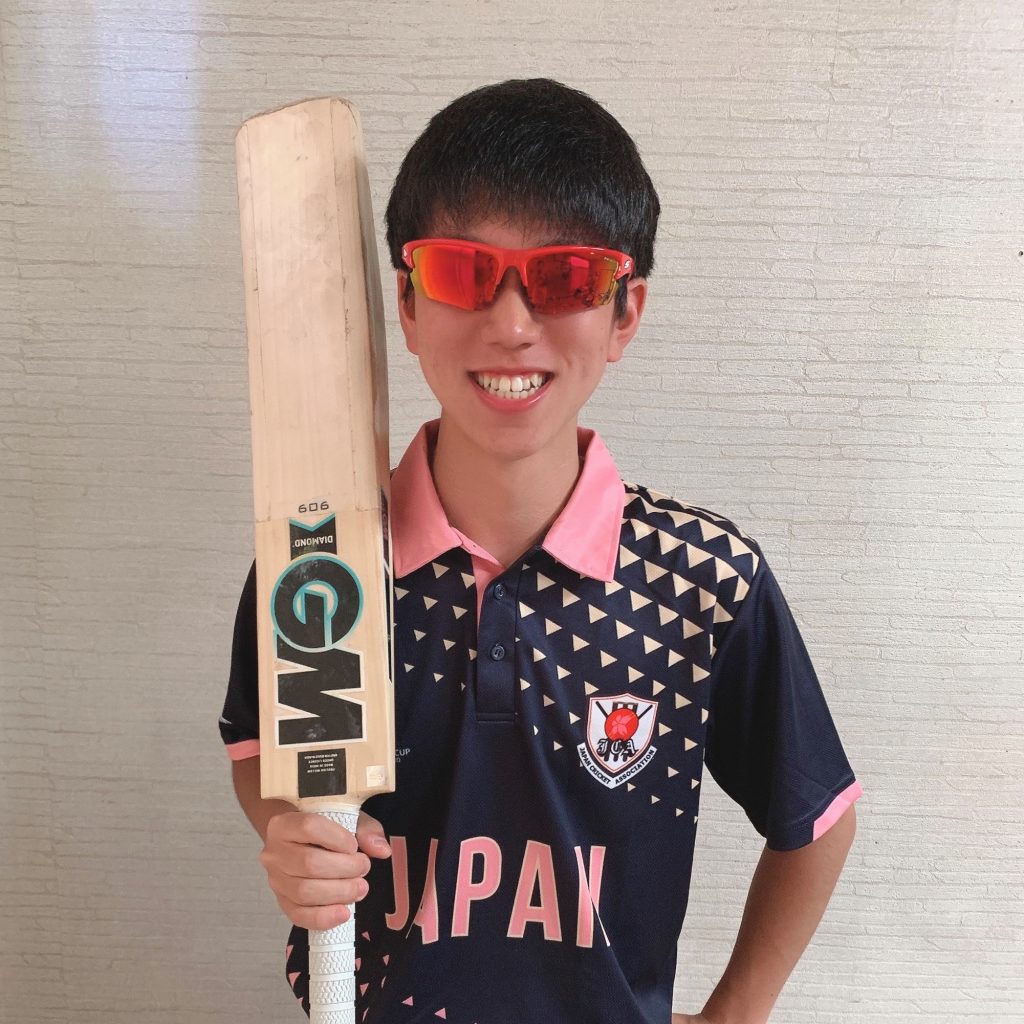 2020-05-18
News & Articles
National Team (Men U19)

Tsuyoshi Takada, Nao Tokizawa, and Shu Noguchi have been appointed as Ambassadors for the official eyewear supplier (SMITH Japan) of the Japan Cricket Association (JCA).
This year the JCA are promoting the true personalities of our National Squad Representatives so we have conducted a series of interviews with each of our Ambassadors. Here is our second one.
②Shu Noguchi (JCA Official Eyewear Ambassador)
From the City of Cricket Sano…
Shu Noguchi, a High School student in Sano City, is one of the first generation of Cricketers developed through the Cricket Blast Programme. He joined the local junior club after enjoying the Cricket Blast Programme he attended at his school and he has never looked back. Shu has progressed through the Cricket Blast Series (Under 12), to the U15 League and now the U19 Cricket League. Developing into one of the best wicket-keepers/opening batters of his generation, Shu has accumulated MVP and Best Batter awards along the way.
He was selected in the inaugural National Academy Squad in 2018 and participated in the 2019 ICC Under 19 Cricket World Cup Qualifier – EAP which was hosted in his home city and which Japan won. He would then go on to be the leading run scorer for Japan at the Under 19 Cricket World Cup in South Africa, where he opened the batting and showed great courage throughout the tournament. He is expected to be a key player for Japan in the future and was named as one of Emerging Cricket's "Emerging Players to Watch" in 2020.
Not only does he balance school work and playing Cricket, Shu also works for the JCA as a groundsman in the mornings, before going to school.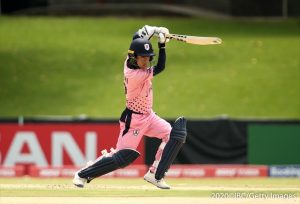 Below is a quick Question and Answer with Shu:
"Playing in the U19 World Cup was the best experience of my life!"
What do you like about cricket?
Noguchi: "I really enjoy the team aspect. Supporting each other towards a common goal of winning a match is very satisfying. The best thing I like about batting, is that a batter can hit the ball 360 degrees, wherever he likes."
What have been the benefits of playing Cricket?
Noguchi: "Cricket has given me stamina and has also developed my hand-eye coordination. Especially as a wicket-keeper, you have to be very quick to catch the ball, so my reflexes are very good now. The international side of Cricket has also made me very comfortable when listening to English."
How was it to represent Japan in its first ever Cricket World Cup?
Noguchi: "The World Cup is the pinnacle of the sport, where players from around the world gather to perform at the best of their abilities. Playing the top players in the world was tough as it was a big jump for us. Personally, I tried to stick to my game and gave it everything I had. I think my other teammates did the same, each contributing with their own unique set of skills. To be able to test our skills in that way was the best experience of my life!"
What is your goal as a Japan National Team player?
Noguchi: "First, we need to work hard to make it to the next World Cup, but if we do make it for the second time, progressing to the quarter finals would be the next goal."
Is there anything you focus on when you are unable to play, at times like this?
Noguchi: "I'm staying home as much as possible. I'm also carefully washing my hands and gargling. It's hard to train with bat and ball, so I try and train my Cricket mind watching many Cricket videos online."
Is there anything you specifically want to do when you are ready to go out again?
Noguchi: "I do miss going to the movies, so that's what I want to do when it's possible again."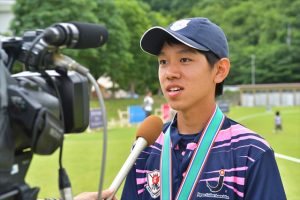 "SMITH Sunglasses allow me to see the ball clearly"
What are sunglasses like for players?
Noguchi: "Each wicket can change the course of the match. You need to catch the ball regardless of where the sun is, so they are indispensable for a fielder."
What's your favourite model of sunglasses?
Noguchi: "Reactor MK II Fire, from SMITH. They fit really well and are cool. For me, Red Mirror is my choice of lens because it allows me to see the ball clearly. SMITH sunglasses are cool, so I would recommend trying one."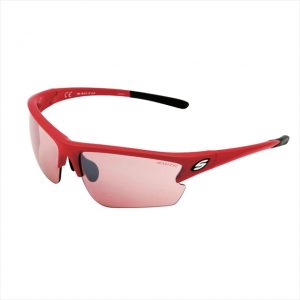 "It makes me very happy when I play on a ground that I have worked on."
Lastly, do you enjoy the work as a groundsman?
Noguchi: "Yes, it's something I do enjoy. It makes me very happy when I play on a ground that I have worked on. When I played at the fantastic pitches at the World Cup, it made me want to develop pitches as good as them in Japan!"