Interview with JCA Official Eyewear Ambassadors ③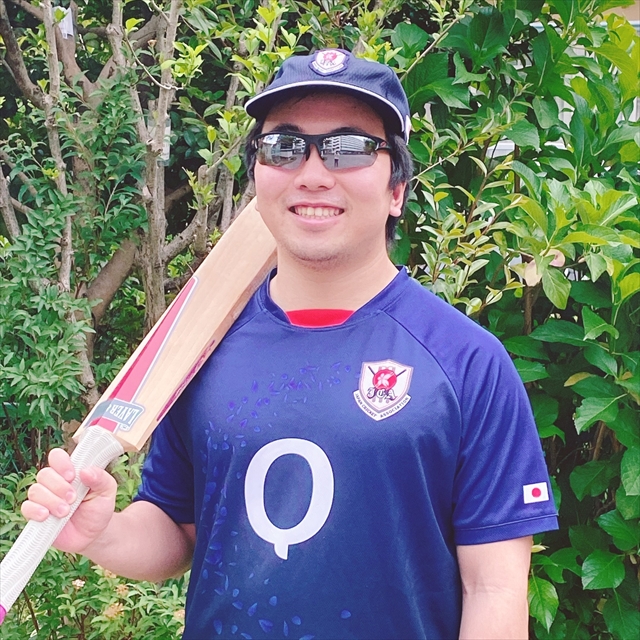 2020-05-18
News & Articles
National Team (Men)

Tsuyoshi Takada, Nao Tokizawa, and Shu Noguchi have been appointed as Ambassadors for the official eyewear supplier (SMITH Japan) of the Japan Cricket Association (JCA).
This year the JCA are promoting the true personalities of our National Squad Representatives so we have conducted a series of interviews with each of our Ambassadors. Here is our third one.
③Tsuyoshi Takada (JCA Official Eyewear Ambassador)
From fast bowler to spinner to batter!
Tsuyoshi Takada is an office worker in Tokyo. He was attended Uenomiya Junior High School and High School in Osaka, which had a cricket team. A sports fan from a young age, Tsuyoshi had played soccer and table tennis when he was a child, but he decided to give cricket a chance when he began Junior High School because, "I wanted to try something new!"
Even at a young age Tsuyoshi stood out as a fast bowler and, in 2010 at the tender age of 15, he was selected to join the National Training Squad. He had to wait for his debut as he, which came in 2013 while he was still in High School, on a tour to New Zealand.
While studying at Hosei University Tsuyoshi discovered that he was able to generate great spin while bowling and very quickly became an off-spin bowler and was still able to keep his place in the Japan National Team. This development was helped by a full season playing cricket in Melbourne during the 2016/17 season.
Throughout his time at University his batting improved steadily to the point where in 2019 he was one of the leading batsmen in the Japan Cricket League, winning Man of the Match for his batting in the JCL Grand Final. Tsuyoshi has many friends all over the world and is known in the cricket community as "Takady"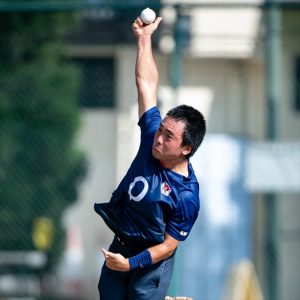 Below is a quick Question and Answer with Tsuyoshi:
"Winning the EAP regional tournament is our next goal."
What do you like about cricket?
Takada: "I can make lots of friends from different countries."
Did cricket help you while you lived overseas?
Takada: "Cricket piqued my interest in foreign countries and learning English, before cricket I did not know so much about different cultures around the world, but after I travelled on overseas tours with the Japan team I wanted to see more. When I studied in Australia for six months, I got to interact with people from various countries, and we all had cricket in common so making friends became easier. By knowing about their countries, cultures and values, I believe I was able to broaden my horizons."
What was it like to live and study in Australia?
Takada: "I was able to put myself in an environment with a lot of cricket! Within 30 minutes drive from where I lived there were many high-quality grounds. In Japan there is really only the one in Sano City! I was able to visit many grounds easily for training, playing or watching various matches; from professional level to junior matches. Also, since the daylight hours were quite long in Australia, I was able to play on weekday nights which we cannot do in Japan and it was really enjoyable. Living in an unfamiliar, English-spoken environment was a little challenging, but with the help of my teammates, I believe I was able to make the most of the experience and had a great time.
You have been participating in international tournaments as a representative of Japan since you were in High School. What do these opportunities mean to you?
Takada: "International tournaments are great opportunities where I can test myself against high-level players from other countries. It is also a great opportunity to travel to new places."
What is your goal as a Japan National Team player?
Takada: "Winning the EAP regional tournament is our next goal."
Is there anything you focus on when you are unable to play, at times like this?
Takada: "My focus right now is keeping safe and making sure that those around me are safe as well. This current crisis is bigger than any sport, so I want to be sure that all communities are able to stay healthy. At home, I make sure I stretch my muscles and go for a run at night."
Is there anything you specifically want to do when you are ready to go out again?
Takada: I want to play, train and visit my favourite place; Tohoku!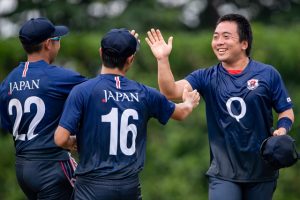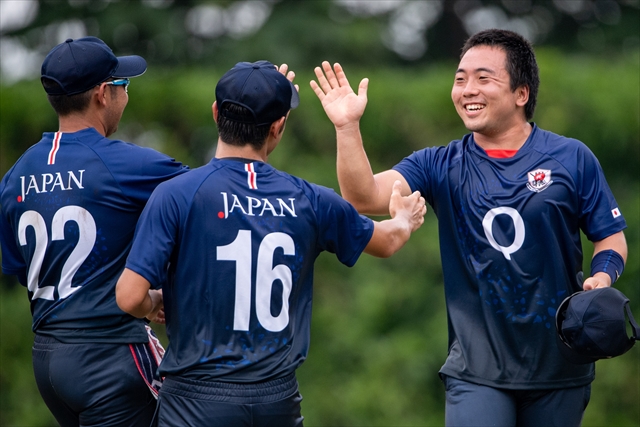 "Sunglasses are essential for fielders!"
What are sunglasses like for players?
Takada: "It is very hard to follow the ball when the sun is out, especially on a long day. So they are essential for fielders!"
What's your favourite model of sunglasses?
Takada: "I use Reactor MK II from SMITH. I chose Impossibly Black because it is my favourite colour. I really like the design. Sunglasses are critical to protect your eyes from the sun, so I would recommend it to anyone who spend time outdoors."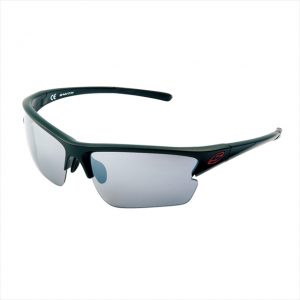 "Cricket is a great way to enjoy a sport and meet new friends from around the world!"
Lastly, please give a message to all readers.
Takada: "Cricket is an International sport and many people who have come to Japan from around the world play it. There are many formats of the game that make it accessible to anyone so Cricket is a great way to enjoy a sport and meet new friends from around the world!"