2018 Season Review and "The Shorties"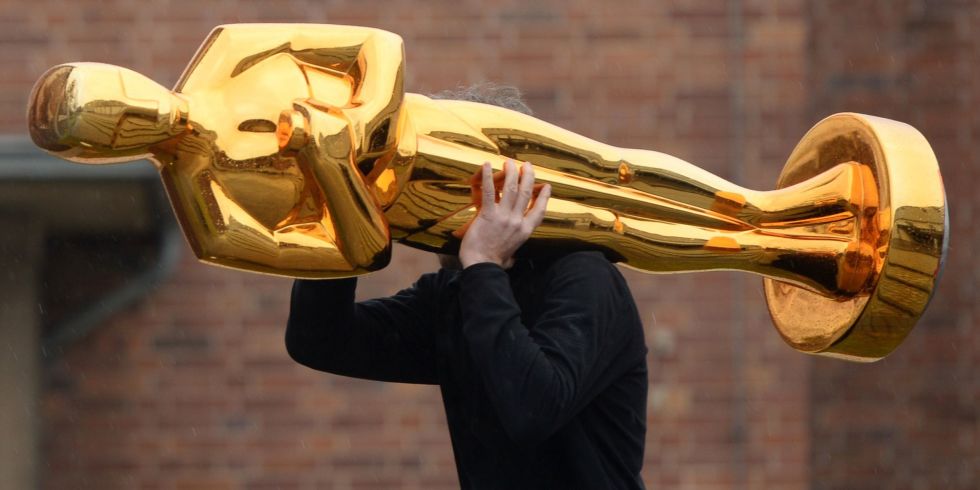 2018-12-18
One Short - Cricket Reports
Other news
As the New Year approaches the Cricket Season seems awfully long ago, but the festive season is meant for nothing if not celebration, so with that in mind we shake off the icicles and don our finest attire (tweed for those wondering) for the annual One Short Awards – The Shorties, and our own take on the season that has passed.
Before we get started we must first give a nod in the direction of all the official award winners in 2018 throughout Japan, and you can see all those names up in lights right here, but first up we will do the service of naming the full JCL Team of the Year, as selected by the JCL Committee:
Alex Patmore (Wombats)

Dhugal Bedingfield (C) (Chiba Sharks)

Masaomi Kobayashi (Max)

Sabaorish Ravichandran (Tigers)

Supun Nawarathna (WK) (Max)

Davian Johnson (Chiba Sharks)

Makoto Taniyama (Max)

Tsuyoshi Takada (Chiba Sharks)

Buddhika Nanayakkara (Wyverns)

Sachin Sererath (Max)

Muneeb Siddique (Chiba Sharks)
Some fine men among that list I'm sure you'd all agree, and no less than four of the Japan Men's National Squad, which is one more than in 2017 and none of those four made the 11 a year ago, so positive signs indeed.
Congratulations to all who made the list, and the other gong winners on the night, may you continue to aspire to greatness and inspire those around you to greater feats on the field of play.
So without further ado, on to "The Shorties". Following the warm applause with which the categories were received a year ago, we have stuck to the same formula, with one minor tweak. A mince pie for anyone who can spot it…
Innings of the year: Supun Nawarathna 160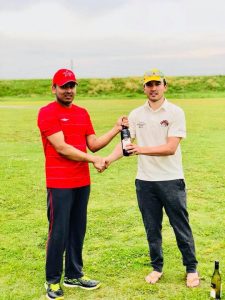 The One Short Crew are suckers for context, a hard-fought 20 to win a match at the death can be as valuable as a century up top…this award should not be all about the highest score of the season. Except this year it is. When a bloke scores 160 from 98 balls, it's hard to make a case for the 16-ball 1* by Vikram Ragunathan which helped his team to a single wicket victory in Round Two. MAX CC fans will forever whisper in hushed tones of this masterclass from the Sri Lankan keeper/batsman, who scored 124 of his total runs in 4s and 6s.
Partnership of the year: Masaomi Kobayashi & Vinay Iyer – 173
A different year, the same winners of this award. Kobayashi (79) and Iyer (72) racked up a partnership of 237 a year ago, and while their stand of 173 was not as big, doing it in a Grand Final made it that much more valuable. In what could have been a finely balanced match between Sharks and MAX, the openers chewed up the bowlers as people around the land tuned in on their wireless to ask with incredulity: "are they still batting?" Yes, they still are.
Spell of the Season: Nandha Rangasamy – 4/7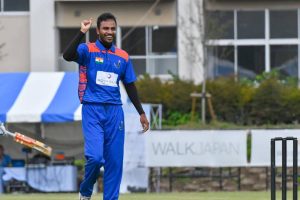 In Round Six when AQCC came up against a MAX side that, as the above awards should illustrate, are a pretty strong batting unit, nobody expected them to roll them over for just 60. Nandha Rangasamy, smiley at the worst of times, was grinning wide enough to swallow a set of stumps as he grabbed four wickets in seven overs for just seven runs. Nine separate bowlers collected five-wicket hauls this year, but One Short enjoyed this spell the best, and he might have joined the list of five-fers had MAX actually brought 11 batsmen to the game.  
Match of the Year: Sharks vs Wombats – Round Two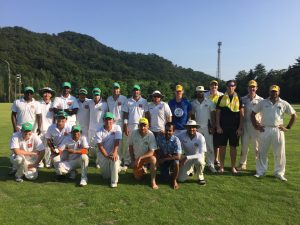 As mentioned above, the Shorties love a close finish and winning by a single wicket with just two balls to spare is about as close as you get. Wombats displayed excellent character to drag themselves over the line. An honourable mention in this category to AQCC vs Wyverns in Round Ten where another last wicket partnership nearly got Wyverns over the line. Close to a win, close to an award, but ultimately second best on both occasions, which sums up Wyverns season a little.
Breakthrough Player of the Year: Arata Ueda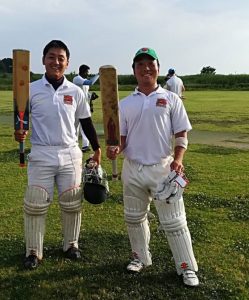 Always a tricky award to give out, but a young Japanese talent forging his way in the game always excites the fans, and in his first season in Division One Arata "Kazu" Ueda finished 9th in the run scoring charts, with 45 on debut and a maiden half-century in Round Seven against the eventual champions. HIs performances were enough to force his way into the Japan National Team where he debuted in the recent ICC T20 World Cup Qualifiers.
Team of the Year: Tigers CC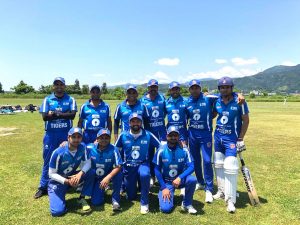 This is the hardest of the bunch. Last year it was Wyverns who finished Top of the Table but lost the Grand Final, while this year Tigers were imperious for most of the season as Sabaorish Ravichandran was dominating bowling attacks. Their demise in the semi-final this time around will surely act as motivation for 2019.
An honourable mention to Chiba Sharks, whose youth policy continues to reap rewards, and Alpha Quashers Yokohama who made the Semi-Finals for the first time. Ultimately MAX were Champions, but all the Top Four can look back fondly on an excellent season.
So that wraps things up here. A final nod to Sabaorish Ravichandran who finished as leading run scorer with 584 runs at an average of 83, while Makoto Taniyama grabbed 21 wickets at 8.62 to finish as leading wicket taker. It was excellent to see four Japanese national team players in the top ten run-scorers for the season, and five in the top ten wicket-takers. A sure sign that the blend of local and foreign talent is bringing the best out of everyone in the Japan Cricket League.
Time for us to light up the cigar, kick back and enjoy some seasonal melodies. All at One Short bid you a Happy New Year, however you choose to celebrate it, and we're already excited at the prospect of seeing you again in spring.