Japan Top After Defeating Korea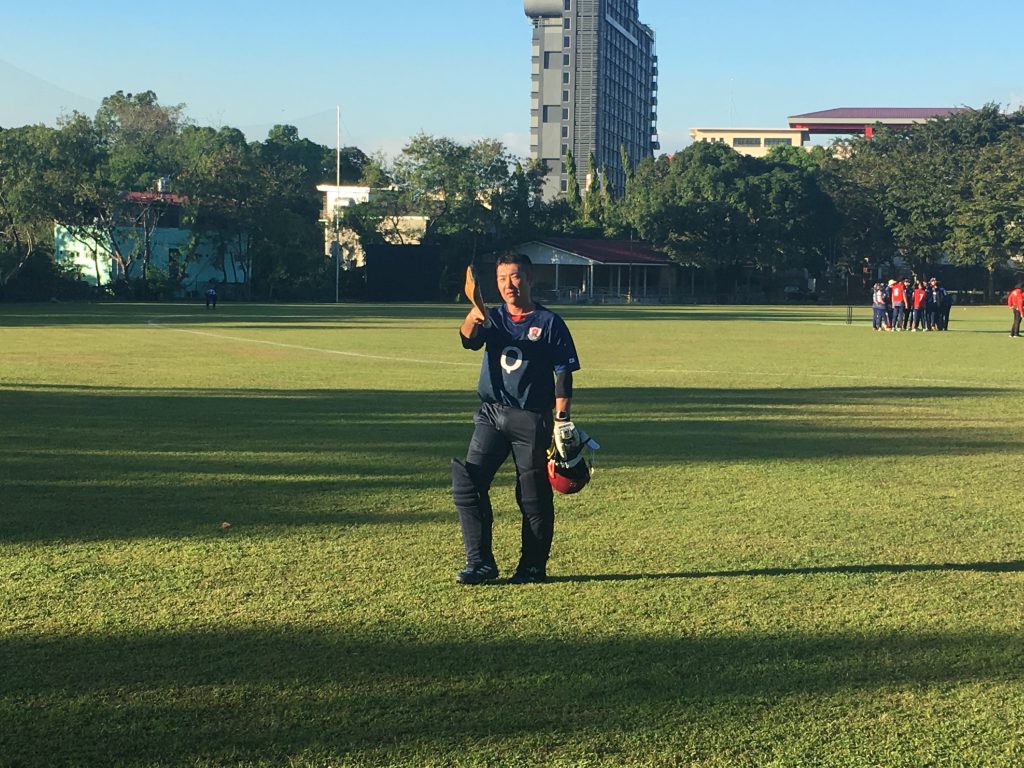 2018-12-03
National Team (Men)
Japan defeated Korea by six wickets in their third match at the Men's T20 World Cup Qualifier being held in the Philippines.
The two teams faced off with Korea wanting revenge for their defeat in the East Asia Cup last September, and were confident after winning the toss and choosing to bat.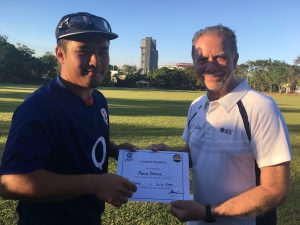 The Korean top order all looked threatening as they powered their way into double figures, but Japan continually took wickets to restrict the flow of runs.
Spin twins Makoto Taniyama (3/18) and Tsuyoshi Takada (2/23) bowled intelligently and backed up each other in the field, each taking high catches off the others bowling.
At 95/7 after 14 overs Korea were in danger of not batting their overs, but Muhammad Nadeem came to the rescue once again with a surging 34 from 18 balls to lift his side to 145/9 at the halfway stage.
No side had successfully chased down a target, so Japan needed to buck the trend and Taniyama started in fine style as he raced to 41 from 24 balls before edging behind.
A brief wobble followed as Japan fell to 70/3 in the 10th over, before captain Masaomi Kobayashi blew the chase away. His partnership of 75 in 42 balls with Arata Ueda (22*) won the game for Japan and included three sixes and lost balls in successive deliveries.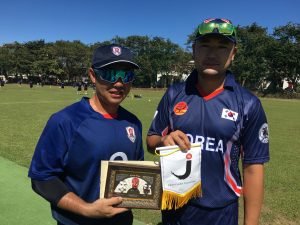 Kobayashi brought up his half-century off 29 balls, making the scores level in the process, before edging behind and leaving Tomoki Ota to crash the winning boundary with 16 balls to spare.
After the match Japan Coach Stephen Zayler said: "it's great how things have gone so far, but there's no complacency from our boys. All the teams have shown they are capable of wins, so we don't want to slip up after such a great start."
The win puts Japan top at the halfway stage, needing to win the competition to progress to the next stage of qualifying. Tuesday 4th will be a rest day before the next match is played on Wednesday 5th in the afternoon against Indonesia.
Queserser's company ethos is "Hello Worlds!", aiming to provide value through creative designs which integrate various world views. For a design to create value and to evolve as a strategy, it is essential that it continually incorporates various cultural backgrounds. Queserser strives to increase the value of their work and provide a variety of options and points of difference to clients through its "One Country, One Branch" strategy. Queserser currently has offices in Osaka, Tokyo, Fukuoka, Nagoya, Kyoto, Fukushima, Singapore, India, Korea, and Belgium.