Super Kings Stay Unbeaten in JPL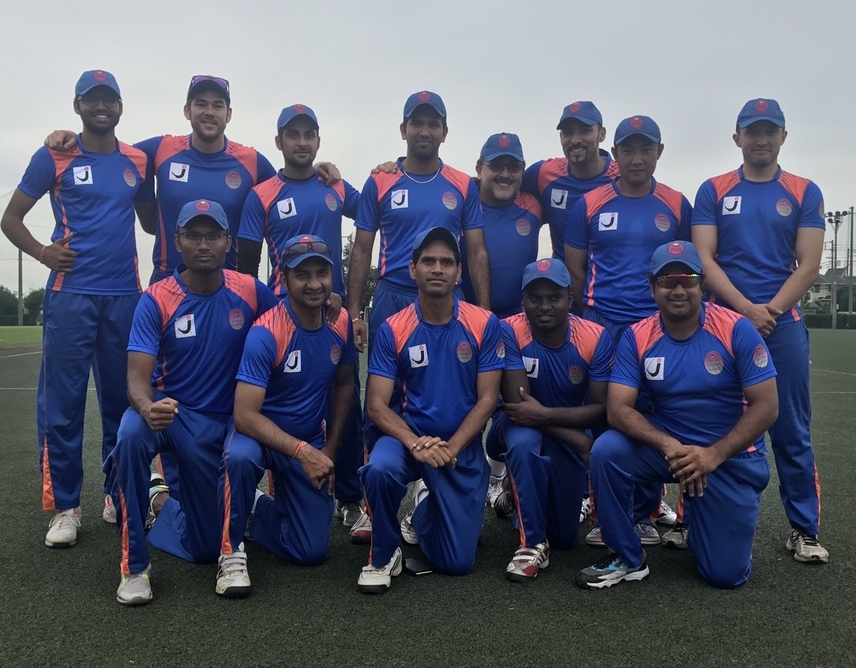 The South Kanto Super Kings remain unbeaten at the top of the JPL table after breezing past the West Kanto Hurricanes on match day 2 at the Yokohama Country and Athletic Club.
Raheel Kano and Makoto Taniyama got the Hurricanes off to a bright start in game 1 at the YC&AC but the middle order were bamboozled by the spin of Sabaorish Ravichandran (2/11) and Vinay Iyer (4/16). The men from West Kanto could manage only a paltry 97 before being bowled out. It was never going to be enough on the small ground, Amigo Kobayashi and Ravichandran guiding their team home in the 13th over.
In game 2 the home team decided to bat first. Although four of the Super Kings batsmen were able to reach 20, the inning never really took off. Nozomi Tomizawa (2/28) and Bebe Miyaji (3/26) were the pick of the bowlers for the Hurricanes on the way to the Super Kings posting a middle-of-the-road total of 140/7. However, Ravichandran again proved himself to be the most effective bowler in the JPL this year with an outstanding leg spin performance of 4/8 off his four overs, ably assisted by his captain Iyer as the Super Kings kept the Hurricanes to just 119.
Meanwhile, at the San International Cricket Ground the two cellar-dwellers, the North Kanto Lions and East Kanto Sunrisers, were made to wait as light rain fell across Tochigi, delaying the start of play. When the skies cleared the Lions won the toss and batted, captain Hanif Khan (52) getting stuck into the Sunrisers spinners. His partnership with Supun Nawarathna (44) propelled the Lions to an imposing 147/4 off their 15
overs. The Sunrisers fought gamely with the bat and despite a mature innings from 17-year-old Muneeb Siddique (40*), the Sunrisers fell 24 runs short.
In game 2 the Sunrisers decided to bat first and threatened to post a big total before being reined back in by fast bowlers Buddhika Nanayakkara (1/14) and 14-year-old rookie Kazumasa Takahashi (3/16). A score of 131 was not likely to be enough against the Lions powerful top order and when Khan was put down in the second over it appeared a foregone conclusion that the Lions would win. Tsuyoshi Takada (2/25) swung the match for his team when he clean bowled Khan (44) and Nawarathna in one over but the old heads of the Lions got their side home with three wickets to spare.
The Japan Premier League resumes on September 23rd when the Sunrisers travel to Akishima to take on the Hurricanes and the Super Kings travel to Sano to play the Lions.