Sublime Super Kings Dominate Day Two of JPL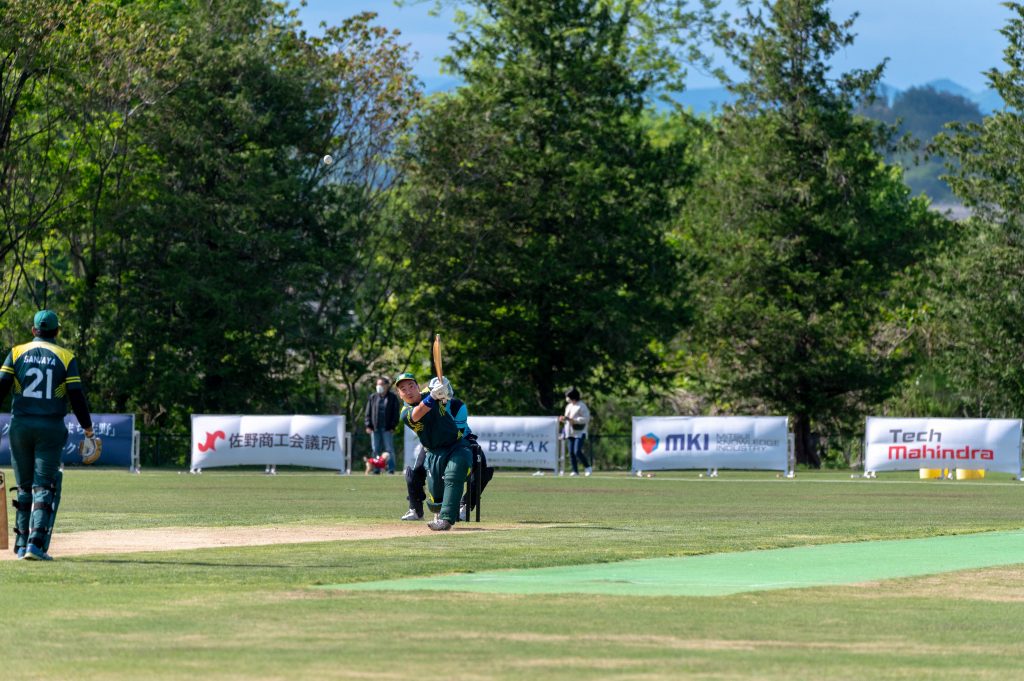 2022-04-30
News & Articles
The South Kanto Super Kings responded to their day one disappointment with two crushing victories on Day Two of the Japan Premier League. 
In their first match, a reduced overs contest against the North Kanto Lions, they were indebted to a masterful display from Alex Shirai-Patmore as they chased a 14-over target of 106 with 3.3 overs to spare and eight wickets in hand. 
Shirai-Patmore, who had missed day one, struck 73 from 41 balls in a display of calm authority which oozed class, before chipping one up just before the job was complete.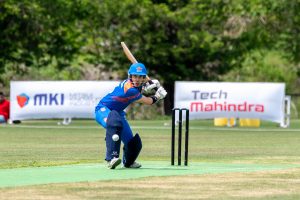 In the first innings the Lions had made a promising start as Declan Suzuki struck two sixes in his 20 off 12 balls, but the key moment came when a stunning caught and bowled by Piyush Kumbhare removed Lachlan Yamamoto-Lake which helped keep the Lions to 105/8.
The Super Kings followed that win up with an even more dominant display against the defending champions, the West Kanto Hurricanes. Kumbhare was at the forefront again, his three for 25 playing a key role in dismissing the Hurricanes for a paltry 49 in just 14.3 overs. 
Shirai-Patmore (16) played second fiddle to 15-year-old Aditya Phadke who stroked 32* to guide the Super Kings to another eight-wicket win with more than half the overs still to go to give a vital boost to their net run rate.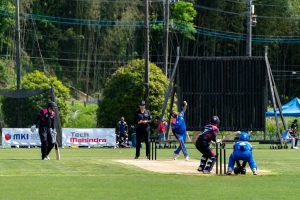 Elsewhere the East Kanto Sunrisers managed to end the day as the only unbeaten side in the tournament thanks to a 75-run win against the Kansai Chargers. The win was set up by a stunning opening partnership of 112 from 77 balls between the Sunrisers captain Supun Nawarathna (64 off 44 balls) and Ibrahim Takahashi (44 off 38 balls) which helped the team to 183/6. 
That target proved to be well beyond the Chargers after Malith Neranjan took three early wickets and the Chargers were left to battle to 108/6 from their 20 overs, boosted by 29 from 24 balls from Kohei Wakita.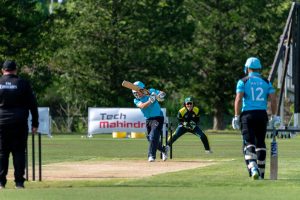 That completed a tough day for the Chargers who also went down in the morning to a far better batting display from the West Kanto Hurricanes. Wataru Miyauchi's 36 anchored the innings before 29 from Buddika Nanayakkara and 20 from Kazuma Kato-Stafford boosted the total to 152/7. 
Kakeru Ebisui then took charge with the ball as his opening spell ended with four for 20 off four overs which ultimately earned him the match MVP award. Despite 28 from Sandeep Krishnan, the Hurricanes took all ten wickets for 102 to win by 50 runs.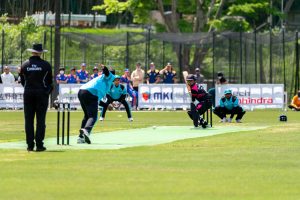 Match Summaries: 
West Kanto Hurricanes 152/7 (Miyauchi 36, Yamashita 2/13), beat 
Kansai Chargers 102/10 (Krishnan 28, Ebisui 4/20) by 50 runs.
North Kanto Lions 105/8 (Suzuki 20, Ravichandran 3/16), lost to 
South Kanto Super Kings 109/2 (Shirai-Patmore 73, Suto 1/11) by 8 wickets.
East Kanto Sunrisers 183/6 (Nawarathna 64, Singh 2/30), beat
Kansai Chargers 108/6 (Wakita 29, Neranjan 3/19) by 75 runs.
West Kanto Hurricanes 49/10 (Kimura 17, Kumbhare 3/25) lost to 
South Kanto Super Kings 53/2 (Phadke 32*, Iyer 1/1) by 8 wickets.