Lions and Sunrisers Winners on JPL Day One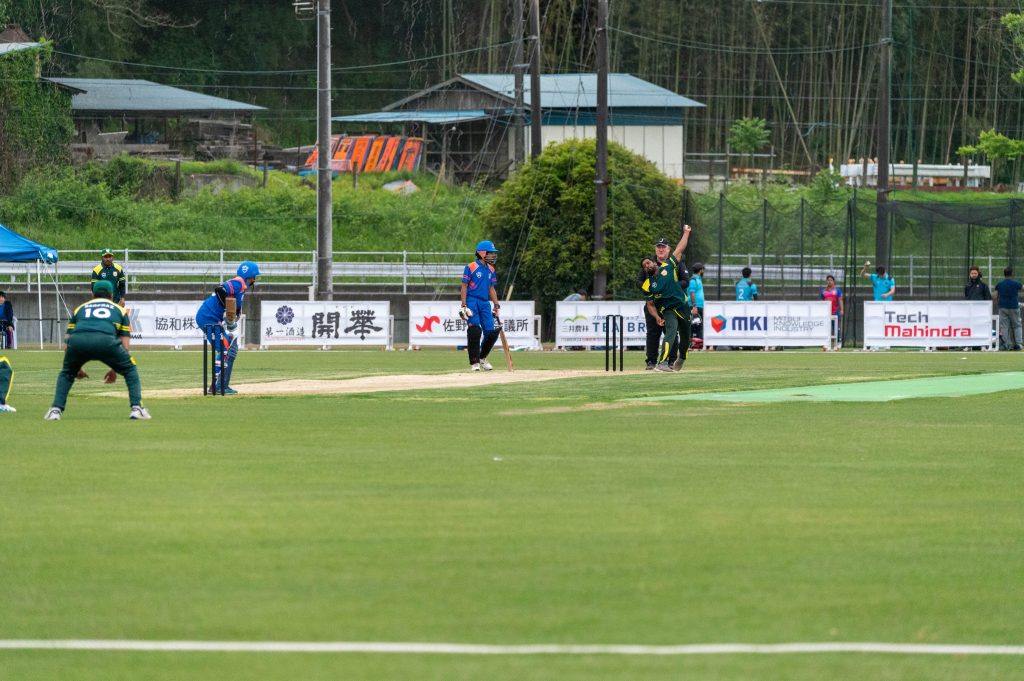 2022-04-29
News & Articles
The North Kanto Lions roared into life on Day One of the 2022 Japan Premier League as they swept aside the 2021 champions the West Kanto Hurricanes at the Sano International Cricket Ground.
The Lions first innings total of 131 all out was built on a 56-run opening stand between Lachlan Yamamoto-Lake (65) and Declan Suzuki (17) before late wickets for Kazuma Kato-Stafford (three for 17) and Jisei Ando (three for 21) helped keep the target in check.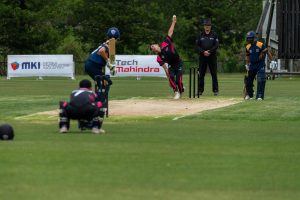 While Wataru Miyauchi (24) and Vinay Iyer (21) were at the crease the chase looked in control for the Hurricanes, but in the space of 5.2 overs the Lions took seven wickets for 21 runs to take an unassailable lead before the rain came and brought the match to a premature end. 
Shotarou Hiratsuka was the main tormentor with the ball, taking three for 10 bowling in partnership with Suzuki (two for 13) and the win was eventually sealed by 45-runs.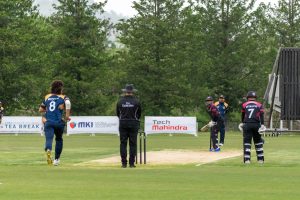 Across on SICG One the East Kanto Sunrisers somehow snuck home thanks to a wicket on the final ball before the rain which enabled them to edge ahead in the D/L method and win the game by a single run. 
The Super Kings made all the early running with Piyush Kumbhare to the fore, taking an excellent caught and bowled on the way to five for 15 as they knocked the Sunrisers over for just 82 in 15.5 overs. 
View this post on Instagram
When Aditya Phadke (17) and Sabaorish Ravichandran (19) moved the score easily to 45/1 the result looked a foregone conclusion, only for Kento Ota-Dobell to remove both in a match-changing spell of two for 13. 
That opened the door for Sanjaya Yapabandara to wreck further havoc with the ball, including what turned out to be the final ball of the match to bowl Nandha Rangasamy and give the Sunrisers a dream start to the tournament.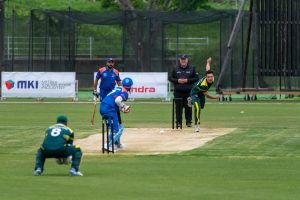 The afternoon games were lost to rain but the weather should be set fair tomorrow and Sunday and matches will start at the earlier time of 10am. All matches are available to watch on the JCA YouTube Channel. 
Match Summaries: 
North Kanto Lions 131/10 (Yamamoto-Lake 65, Kato-Stafford 3/17) beat
West Kanto Hurricanes 64/8 (Miyauchi 24, S.Hiratsuka 3/10) by 45 runs (D/L Method)
East Kanto Sunrisers 82/10 (Neranjan 21, Kumbhare 5/15), beat
South Kanto Super Kings 74/7 (Ravichandran 19, Ota-Donbell 2/13) by 1 run (D/L Method)