Japan Cricket League 2020 Season Preview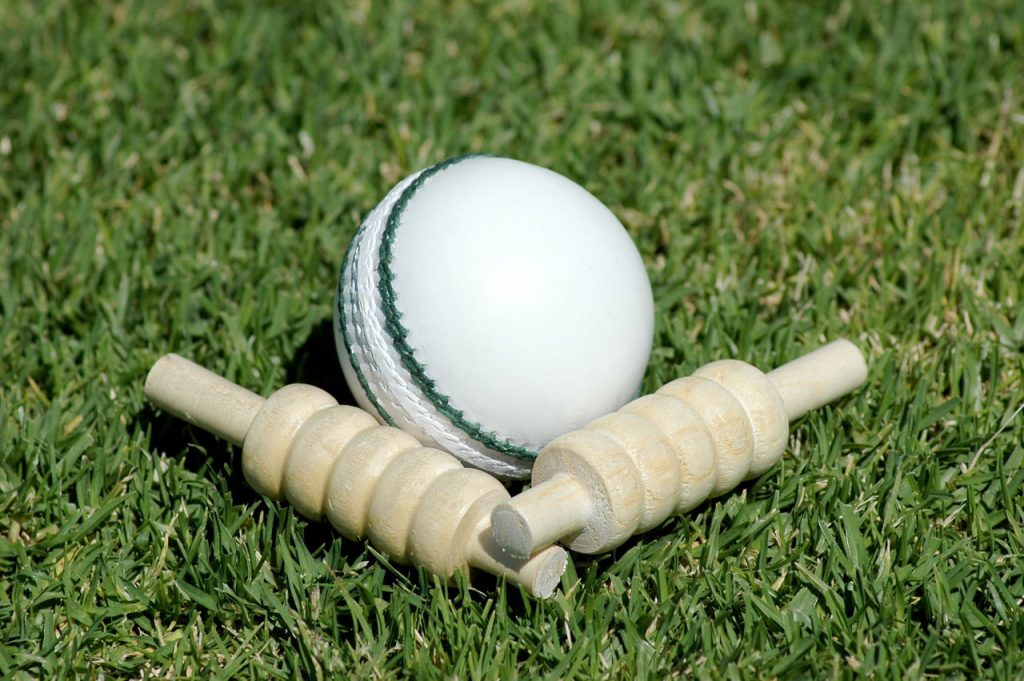 2020-07-02
One Short - Cricket Reports
Other news
It has been a looooong winter. Such time has give the One Short team plenty of time for contemplation and self-evaluation. Final conclusion; we must do better. With that in mind we are happy to announce the recruitment of our first Japanese scribe, so our musing will now be available to a much wider audience. Ganbatte to the new recruit!
Of course, we are feeling the pressure this year. A glance back to our 2019 predictions reveals an unprecedented four correct league predictions. The chances of repeating that success are virtually zero; we've reached the top, had to stop, and that's what's bothering us. 
That and a few other things of course. The delay to our beloved season beginning has added spice to a season that was already distinctly minty with the arrival of two promoted teams and no relegated teams last year, meaning JCL Division One will have ten teams battling it out. 
There will be seven rounds in a shortened fixture list; so not all teams will play each other. Last year's top four all play two of the other three teams who made the playoffs, so no obvious advantages in fixturing (hat tip to the JCL Committee), and matches will come hard and fast – starting this Saturday as Wyverns take on Tigers. 
The final will be held on November 7th, probably the latest date ever, and One Short will do our best to keep you informed of all the results along the way (mops brow, sips liquid and squints a little….there's that pressure again). 
So, enough rambling from us. It's time to front up and hang our reputation on the line once more. Predictions, as ever, are on league positions at the end of the season, not even we are foolhardy enough to try and predict the playoffs. 
In order of the 2019 final standings:
MAX CC
Never far away from the top of the table, there's no reason to expect that MAX won't be there again this year. Kobayashi and Taniyama were consistent run scorers in 2019 but lean seasons for Nawarathna and Khan meant they were not as powerful as previous years; if those two return to form then expect fireworks. Taniyama carried the bowling and finished as the league's leading wicket-taker, but there is plenty of useful backup in Sankalpa and Tanveer, although Vinay Iyer will be missed.  
Chiba Sharks
Title winners in 2019 after an eight year wait, the Sharks look well equipped to build on last season's success as their Under 19 stars begin to break into the first XI. They possess the 2019 leading run scorer in their evergreen captain Dhugal Bedingfield who will again be key in run scoring, even moreso with Neel Date unlikely to feature much and Arata Ueda having moved clubs. This adds increased importance for Tsuyoshi Takada to continue his reinvention as a top order batsman and Marcus Thurgate to deliver on his obvious talent. The bowling stocks remain strong however, with Matsumura, Siddique, Kumar and Retharekar all likely to impact matches. 
Tigers CC
It remains a mystery how Tigers have made a solitary appearance in a Grand Final, way back in 2016. In Sabaorish Ravichandran they possess the regular player of the year whose human 2019 with the bat in the JCL meant others needed to stand up. Urminder Singh and Rahul Koul both had good years and if all three can fire then there's hope of Tigers breaking their duck. Where they struggle is in the seam bowling stakes, so the weight of wicket taking will again fall on the spin of Piyush Kumbhare and Ravichandran. 
Alpha Quashers Yokohama
Quashers have become a regular in the fight for the playoffs, yet never made a final despite coming desperately close in 2019. A theory exists that this defeat may be hard to get over and that 2020 represents a bit of a rebuild. Rohit Kesari emerged as a batter to watch last season, scoring three half centuries, but only Srinivasa Pedada joined him in the top 25 run scorers. Their bowling is better with Raman Tanwar, Nikhil Chhajed and Karthik Vellingiri all capable of overhauling opponents, but a team that has long been greater than the sum of its parts needs a hero to emerge; could the cheeky signing of Vinay Iyer make a difference? We'll wait and see. 
Wyverns CC
Forever the bridesmaids; Wyverns have finished as runners-up a startling five times in the JCL, and last season only just missed out on the playoffs after a pretty decent season. Wataru Miyauchi established himself as one of Japan's leading batsmen while if Raheel Kano and Tomoki Ota can find the form of years gone by then a playoff spot is within reach. Kano will always take wickets and with Nozomi Tomizawa and Kohei Kubota providing a potent seam bowling attack, their prospects look good for 2020. 
Tokyo Wombats
One of the toughest sides to predict, the Wombats will likely have the advantage of serial run scorer Alex Patmore being available for the whole of August, which is a rarity. Alongside Richie Bracefield these two represent one of the more formidable partnerships in Division One and can often propel the Wombats to decent scores. However, one bowler in the top thirty wicket-takers last year tells it's own story. Although Vignesh Bandi's six for 11 last season were the best figures in the league, more strike bowlers are needed to help Wombats climb the table. 
Men In Blue
While the MIB themselves probably felt that 7th place was a disappointing finish in 2019, there were plenty of performances along the way that suggested they can prosper at the top level for a little while. The explosive Sarfraz Petkar was key to their fortunes, and will be again, while Abhishek Telang has had a year to adjust after dominating Division Two in 2018 and should improve on his solitary half century in 2019. Their bowling has a bit more depth and that gives them the edge over the other teams around them, so although a playoff bid is unlikely, in a shortened season you never know.  
Tokyo Falcons
The step up to Division One proved a bigger leap than expected for the Tokyo Falcons, but no relegation in 2019 meant that their winless season did not cost them a place in the Division. Much will depend on Kuldeep Bisht, who managed to finish 14th in the 2019 run scorers list, but the rest of his teammates languished a long way down the table. Worse than that, their best bowler mustered seven wickets for the season. A year of struggle looms and their final match against the newly promoted Rising Stars could be decisive. 
Rising Stars
New to the league after an impressive season in Division Two, despite a bruising defeat in the final. The predominantly Bangladeshi team will certainly bring colour and energy, but will be tested in what is an already highly competitive division. Udaibus Sobhan and Sunny Rahman will be key to the batting while Hasan Asif managed 13 wickets in just five matches and will shoulder the burden of containing opponents. They too could be forgiven for casting an eye ahead to Round Seven and the crucial match against the 2019 basement dwellers Tokyo Falcons in what promises to be a key fixture. 
Sano CC
The yo-yo club of the JCL, Sano remain unpredictable and slightly volatile, however their experience in previous years and ability to perform when united means that they should ease back to life in Division One more easily than others have managed. Prabath Dhanushka is a classy bat while Hasantha Ishara should adjust OK. The Japan youth of Shu Noguchi and Reiji Suto will certainly be tested but the bowling looks well equipped too with Shameera Pathum eager to make a Division One bow after dominating the second tier, and Ishara Gunatilaka handy backup. No word yet on the return of the prodigal son; Kazumasa Takahashi from MAX CC, but with time for that transfer to still go through it could make a key difference to a side capable of a surprise playoff run if they can start fast.