Japan Overcome Philippines in Close Finish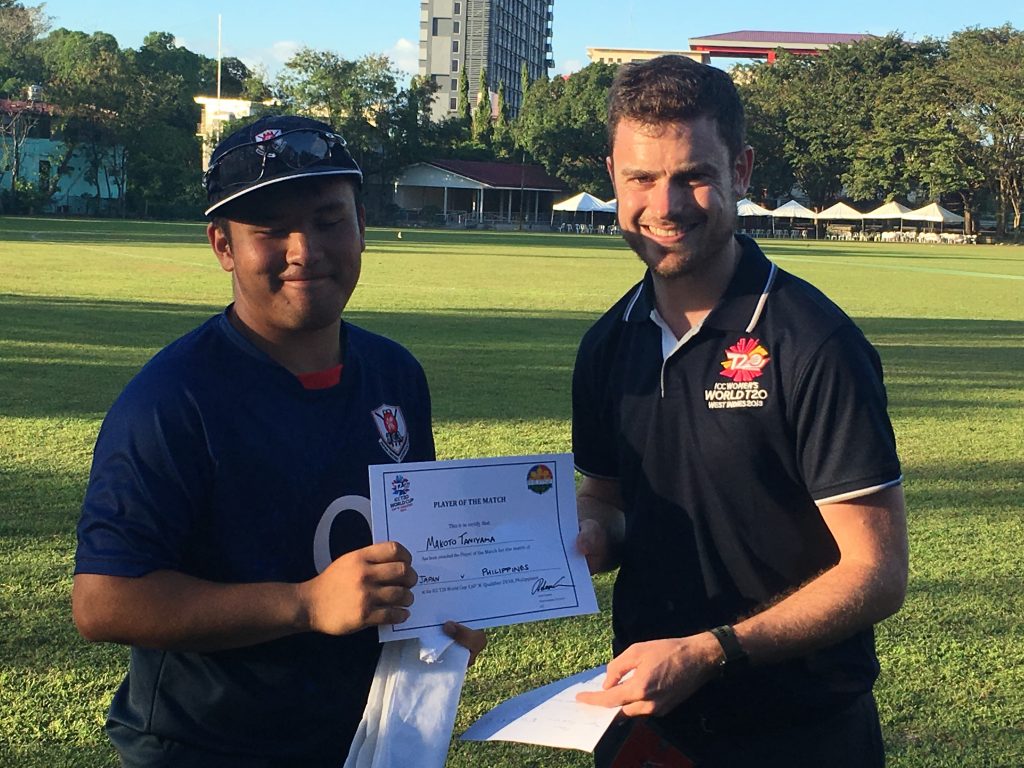 2018-12-02
Other news
National Team (Men)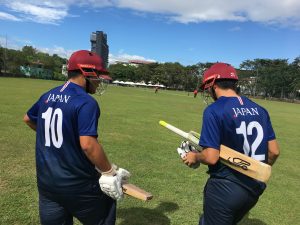 Japan defeated the tournament hosts in a close encounter at the Friendship Oval on Sunday as the Philippines fell five runs short of their set target of 158.
Japan won the toss and chose to bat for the second match in a row, and were rewarded when Makoto Taniyama (61) and Naotsune Miyaji (49) put on an opening stand of 120 in 15 overs.
Both batsmen departed to consecutive deliveries as the Philippines forced their way back into the contest with Grant Russ taking 2/17 as Japan were unable to find the ropes regularly in the closing overs and eventually finished 157/5.
Although this was the highest score of the tournament so far, the hosts seemed confident after a good batting performance in their opening match, only to struggle early against the darting off-spin of Jun Yamashita (1/12) who opened the bowling for Japan and snared an early wicket.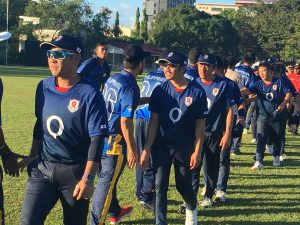 The Philippines have two dangerous players in Kiani (37) and Biddippa (51*) who gave the hosts a chance of victory, however the level of Japan's fielding, when at their best, looks a cut above the other teams in this competition and proved to be the difference.
Biddippa kept his team in the hunt all the way to the final over which they entered needing 13 to win, which became six off the last ball to tie, however the accuracy and calmness of Kohei Wakita was enough to see Japan to a win by just five runs.
Japan are now top of the table in the Men's T20 World Cup Qualifier and will hope to maintain their 100% record when they take on Korea on Monday. 
Highlights from todays game can be viewed here.
Queserser's company ethos is "Hello Worlds!", aiming to provide value through creative designs which integrate various world views. For a design to create value and to evolve as a strategy, it is essential that it continually incorporates various cultural backgrounds. Queserser strives to increase the value of their work and provide a variety of options and points of difference to clients through its "One Country, One Branch" strategy. Queserser currently has offices in Osaka, Tokyo, Fukuoka, Nagoya, Kyoto, Fukushima, Singapore, India, Korea, and Belgium.