Japan Defeat Indonesia in Opening Match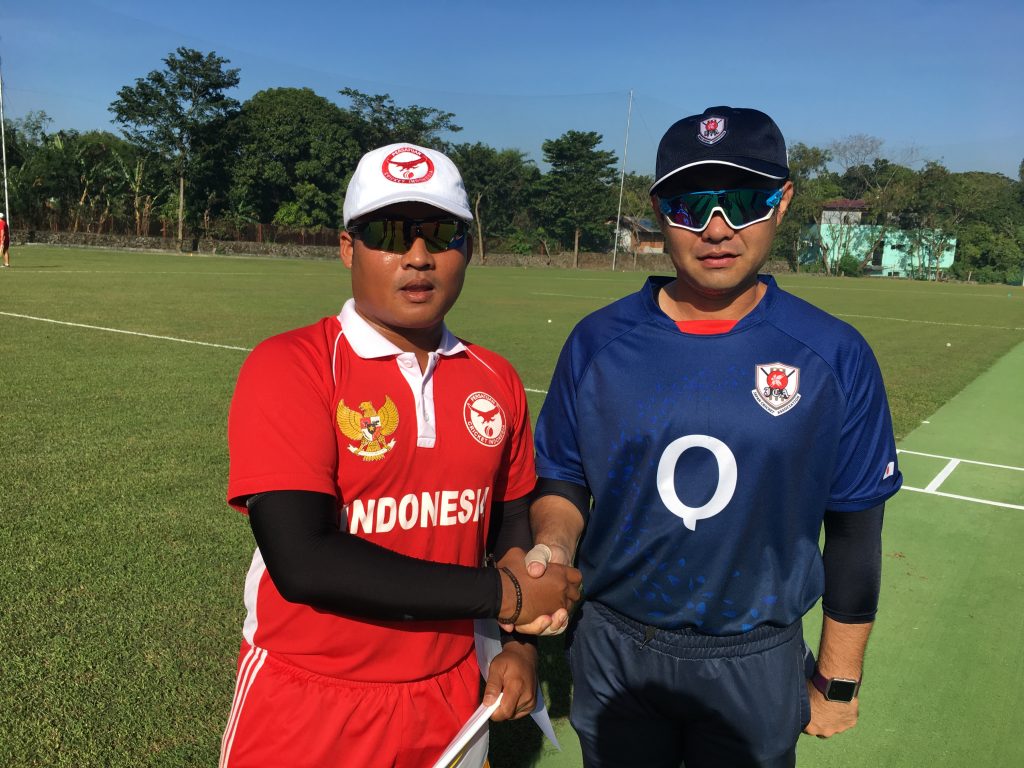 2018-12-01
Other news
National Team (Men)
Japan made a winning start to the ICC Men's T20 World Cup Qualifier in the Philippines today, defeating Indonesia by 12 runs in their first match at the Friendship Oval.
After winning the toss and choosing to bat, Japan were two wickets down early as Naotsune Miyaji and Arata Ueda (on debut) both fell to sharp catches inside the first three overs.
Captain Masaomi Kobayashi (38) then joined Makoto Taniyama (33) in a partnership of 69 from 74 balls. The dismissal of Taniyama brought Tomoki Ota to the crease and changed the complexion of the match as he struck three sixes on his way to a 19-ball 39*.
That hitting took Japan to a final total of 136/5 from 20 overs, a score that looked around par on a ground with short square boundaries and extremely long straight ones.
Defending their total Japan made a perfect start as Rui Matsumura struck with his third ball, but the Indonesia batsmen continually struck boundaries and were 50/2 after six overs. Two wickets fell quickly to Yamashita (1/22) and Taniyama (2/18) before a 51-run partnership between Muhaddis (37) and Ramdoni (20) threatened to take the game away from Japan.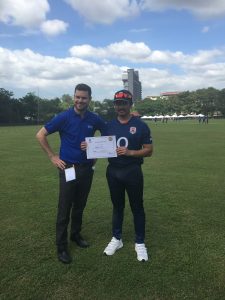 In the end it was a sharp piece of fielding from Miyaji that made the difference, running out Muhaddis and sparking a collapse of six wickets for just 22 runs as Rui Matsumura (4/18) and Kohei Wakita (2/23) clean bowled all of the last five batsmen between them.
The winning margin of 12 runs shows the closeness of the contest, and although Japan will be disappointed with the slow start to their batting and a couple of dropped catches in the field, the team fought admirably and can expect to improve game-by-game. Next up is the hosts the Philippines in the afternoon fixture on Sunday.
All scores can be seen on the ICC Website
Queserser's company ethos is "Hello Worlds!", aiming to provide value through creative designs which integrate various world views. For a design to create value and to evolve as a strategy, it is essential that it continually incorporates various cultural backgrounds. Queserser strives to increase the value of their work and provide a variety of options and points of difference to clients through its "One Country, One Branch" strategy. Queserser currently has offices in Osaka, Tokyo, Fukuoka, Nagoya, Kyoto, Fukushima, Singapore, India, Korea, and Belgium.