Japan Win Opening Match in East Asia Cup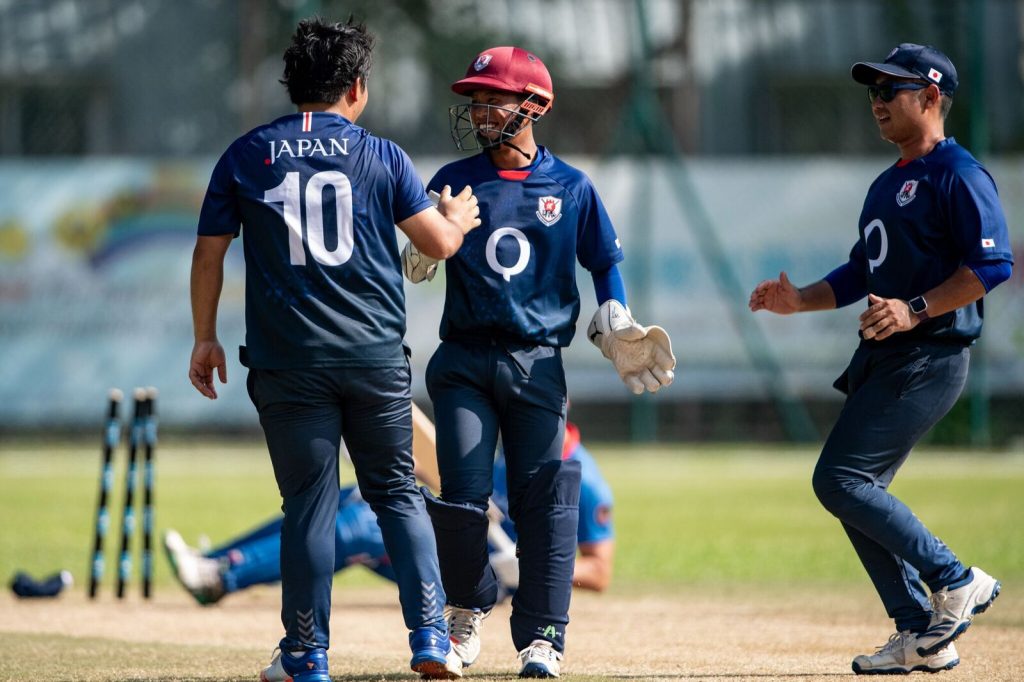 2018-09-13
National Team (Men)
Japan defeated Hong Kong Dragons to start the East Asia Cup in fine style with a win by 49 runs.
Captain Masaomi Kobayashi was the star with the bat scoring 52 from 23 balls including five huge sixes. The innings finished with Kohei Wakita smashing 14 from three balls to lift Japan to 155/8 from their 20 overs.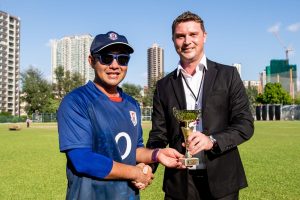 Japan were excellent when fielding and the highlight was 15-year-old Kazumasa Takahashi, who became Japan's youngest ever player, taking a wicket with his very first ball and finishing with three wickets for just two runs.
Japan bowled Hong Kong Dragons all out for 106, Wakita also taking three wickets, to win by 49 runs.
Kobayashi was given the Man of the Match Award. Japan will play Korea tomorrow. Updates are posted every five overs on the JCA Twitter account and live scores are available on CricHQ and Cricinfo.