"Aussie Veterans" Tour Japan
2018-05-30
News & Articles
On 26th and 27th of May Sano City hosted the Veterans Cricket Victoria Association, or "Aussie Veterans" for three nights and four cricket matches.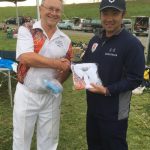 The Australians, mainly based in and around Melbourne, ranged in age from 64 – 75 years old and were an inspiration for everyone with their enthusiasm for cricket, generosity, and ability to still be able to perform to a good standard.
On Saturday 26th they played two T20 matches against the Japan Men's National squad, which although one-sided with the Japan team winning comfortably each time, enabled several new players to wear the Japan uniform for the first time and work on specific areas of their game.
On Sunday the newly created Japan Academy played their first match, and led by captain for the day, Marcus Thurgate who scored 52* the young team also managed a comfortable win and displayed a great deal of promise.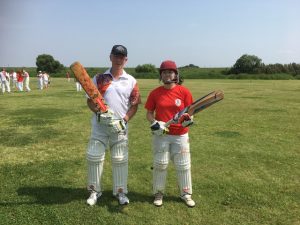 In the afternoon 10 players from the Japan Women's Squad and the Women's Academy took part in a mixed match where 5 Japanese players and 6 Aussies made up the teams and played in a fun environment which allowed everyone a good opportunity. This created a great atmosphere and provided an excellent experience for all involved.
The JCA would like to thank the Aussie Veterans, especially Derek Braidner who orgnaised the tour, and hope to see them again in the future.