Chiba My Ys Under 19 Champions Again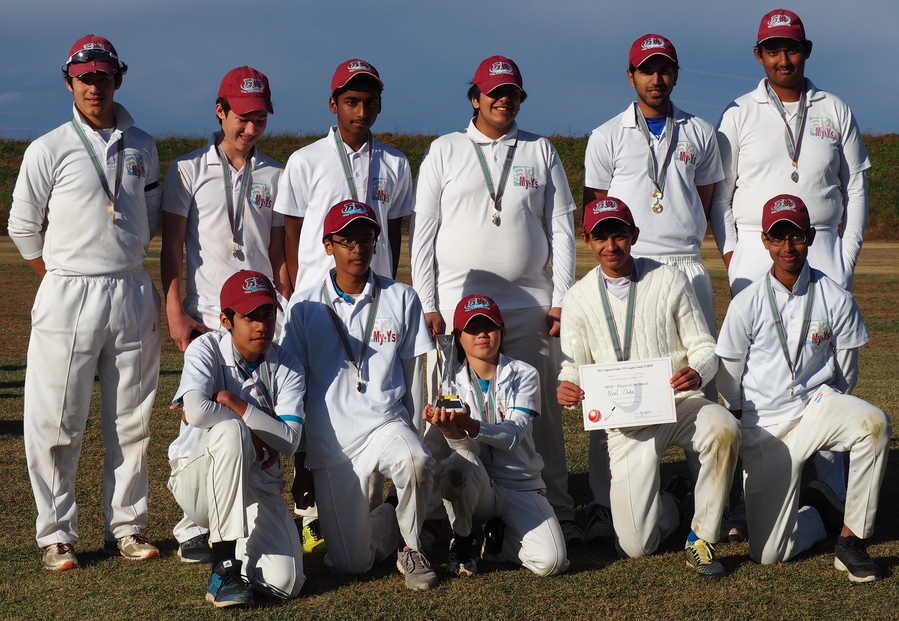 2017-11-20
Other news
News & Articles
The Chiba My Ys have retained their title as Japan Under 19 Junior Olympic champions by sweeping aside the Wild Cats in a comprehensive 10 wicket victory in the final at the Sano river grounds.
Batting first in windy conditions, the Wild Cats were under immediate pressure when Neel Date took the prized wickets of Kazumasa Takahashi and Reiji Suto in the first over.
Wild Cats captain Wataru Miyauchi tried to steady the ship for his team but looked on helplessly at the non-striker's end as young paceman Ashley Thurgate took two wickets in quick succession.
Miyauchi was one of the last to fall for 27, out to the impressive off spinner Yugandhar Retharekar, who finished with 4/11.
The Wild Cats were all out for just 47, a credit to the disciplined bowling attack of the My Ys.
In response, Neel Date (15*) and Kavin Jinasena (23*) made short work of the chase, knocking off the required 48 runs in just 6.3 overs.
The fluent front foot play of Jinasena was a highlight of the innings but it was Date who was awarded the MVP of the final for his all-round performance.
Despite a disappointing result for the Wild Cats, it was a successful season in reaching the Under 19 final in their first year in the league.
The My Ys have looked unbeatable in season 2017 but, as they add another trophy to their cabinet, plenty of other junior teams will already be plotting to turn the tables in season 2018.