Japan Defeat Korea in Opening Match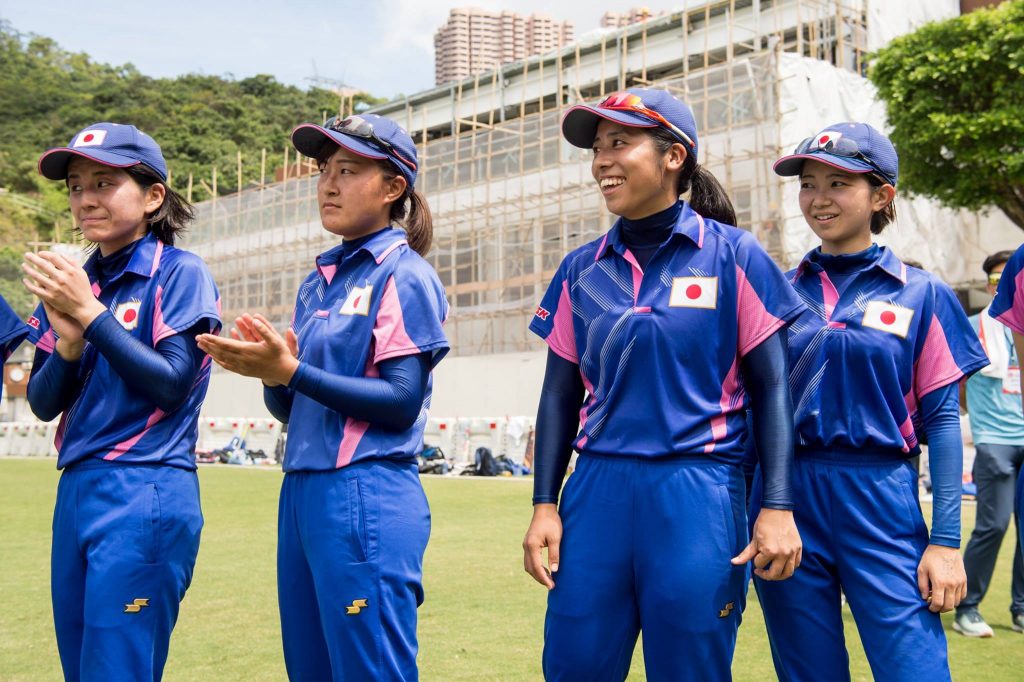 2017-09-21
News & Articles
National Team (Women)
Etsuko Kobayashi inspired Japan to victory in the first match of the East Asia Cup at the Hong Kong Cricket Club today, after just two hours sleep!
Due to work commitments Kobayashi only landed in Hong Kong at 4am and with the game starting at 9:30am there was little time for rest.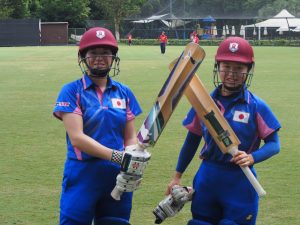 Batting first an excellent opening partnership of 49 between Mai Yanagida (21)and Miho Kanno (22) laid a great platform before wickets began to fall. Kobayashi helped keep things together with 18 and a score of 110/8 felt competitive at halfway.
Japan started well with the ball too, taking four wickets for just 14 runs in the first 5.3 overs, two each for Shizuka Miyaji and Kobayashi. A 50 run partnership between Park (27) and Kim (21) gave Korea hope before Kobayashi returned to dismiss both of them and finish with figures of 4/24.
15 runs were needed off the last over but the experience of Miyaji helped Japan to a nine-run win by bowling with great control and also completing a run out.
Japan will play China tomorrow morning and the best way to follow the matches are through our Twitter page (https://twitter.com/CricketJapan) which will be updated every five overs. This is also the only match that will be live streamed, the link will be on our Twitter feed.