Japan Win Against Vanuatu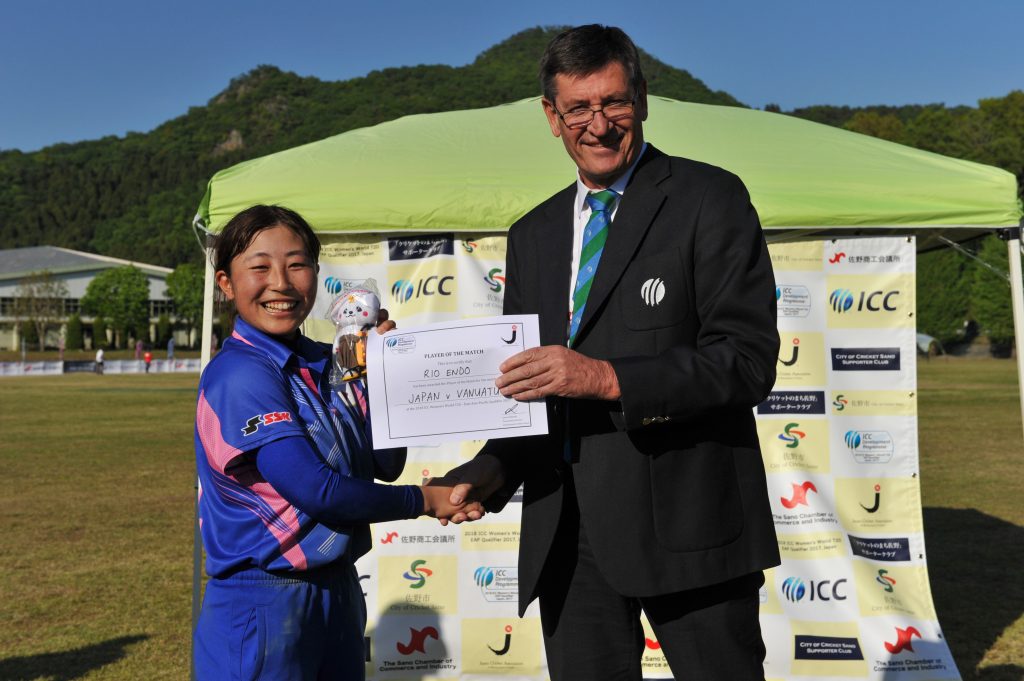 Japan beat Vanuatu by three wickets in the last match of the ICC Women's World T20 East Asia-Pacific Qualifier at the Sano International Cricket Ground.
In a tense finish, Japan chased down Vanuatu's score of 83-5 with six balls to spare to pick up their first victory in the competition.
Japan started the game on the front foot with Shizuka Miyaji (1-4) taking a sharp caught and bowled chance in her first over.
Miyaji's bowling was tight as ever. She conceded only four runs from her four overs and along with Kanae Ishimoto (1-10) they were able to restrict Vanuatu to 23-3 from the first ten overs.
Mai Yanagida (2-19) added to the pressure when she had Rachel Andrew (12) stumped off a wide ball following sharp work by Eri Yamaguchi.
But a fifth-wicket stand of 35 from captain Selena Solman (24*) and Nasimana Navaika (13) helped Vanuatu finish the innings strongly with some controlled batting.
Japan made a positive start in reply with the bat, promoted up the order Miho Kanno (14) struck a boundary in the first over with a well-timed square drive.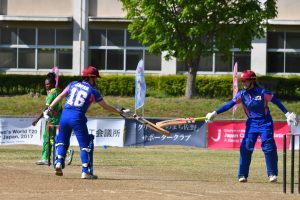 The batters were far more positive today and after the powerplay Japan were in a strong position at 33-1.
However, after losing Kanno straight after the powerplay, they encountered another middle order collapse and soon the game looked like it might slip away at 53-5.
Japan inched closer towards the target as, player of the match, Rio Endo (15*) and Madoka Shiraishi (8) showed real determination to put on 27 for the sixth wicket.
Shiraishi eventually fell with four runs needed. It was left to Eri Yamaguchi (2) to hit the winning runs with a quick single down to mid-on.
After the victory, Katrina Keenan said: "I am really pleased for the girls. It is a sense of relief as we always had the potential to perform well in this tournament and today we realised that. The girls have really grown and learnt a lot in the past week. It is important they continue to develop their skills and improve so can be better prepared for future tournaments."
In the other game of the day Papua New Guinea beat Samoa by six wickets to win the ICC East Asia-Pacific World T20 and qualify for the next round. Samoa could only set a target of 79-9 and Papua New Guinea chased it down with eight balls to spare.