Japan Cup Heats Up As Regional Finals Begin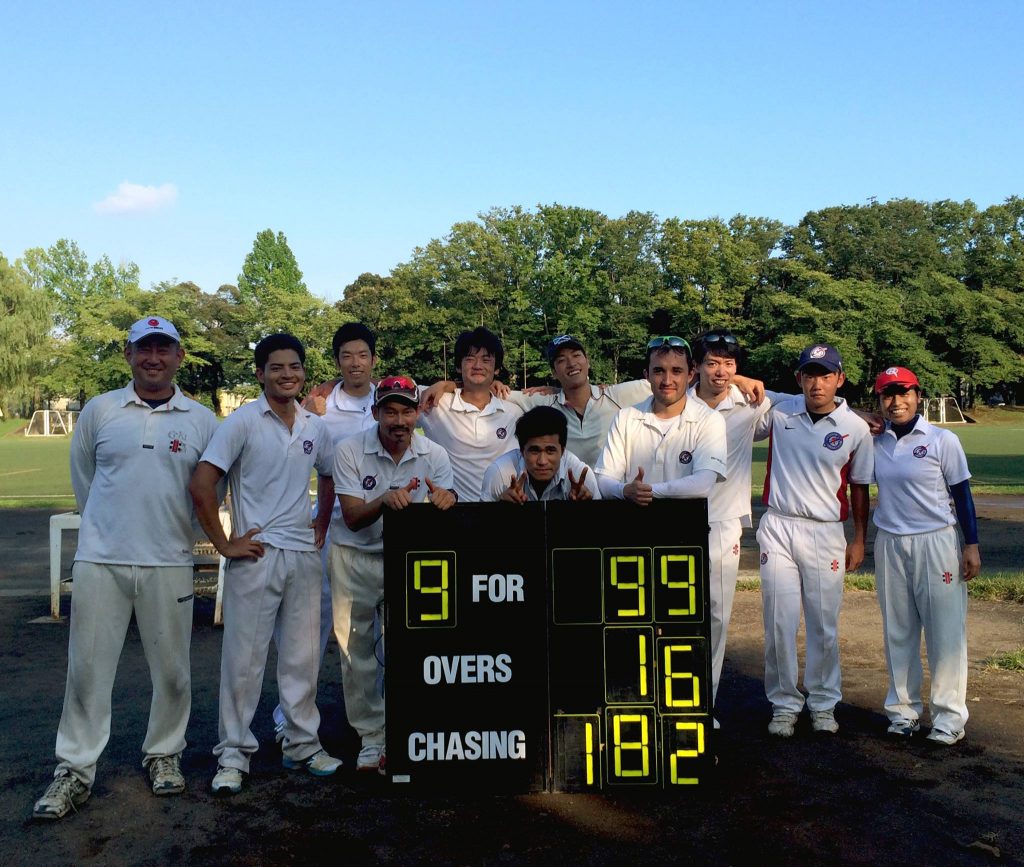 2016-08-25
News & Articles
August has brought with it some sweltering conditions and as the hottest month of the Japanese calendar draws to a close we enter the business stage of the Japan Cup season as teams from five regions battle it out for a place in the national finals.
West Kanto
Akishima fought hard but were edged out by Wyverns in the first semi final thanks to an awesome all-round display by Raheel Kano. The Uni XI were too strong for Beans in the other semi final although captain Mamenari will draw plenty of positives from Beans' season.
It should be a very tight final. Uni XI will be slight favourites given the outstanding form of their captain Makoto Taniyama but can Uehara's Wyverns create an upset?
Final: September 4th, Showa Athletic Ground, Akishima, 13:00. Uni XI v Wyverns.
North Kanto
Two time national champions Tochigi have unsurpringly wrapped up top spot and will progress to the North Kanto final. Rashid Rana has proved an inspired signing and Prabath Sankalpa's captaincy has been as shrewd as ever.
Samurai and Utsunomiya will play off in a semi final for the right to play Tochigi. It promises to be a fiery affair. If Utsunomiya's bowlers can contain the powerful Chula Rodrigo they may just scrape through to the final.
Final: September 18th, Sano International Cricket Ground, 13:00. Tochigi v Samurai/Utsunomiya.
East Kanto
It has been a Japan Cup season to forget for the once fancied Chiba Sharks, who finished dead last in the group. Rising stars also fell agonisingly short, meaning the two new teams to the group, Tsukuba and Men In Blue, will face off in the final.
Tsukuba, led by the explosive Dilshan Jayarathna, have been a revelation this year, winning each of their first five matches before losing a close one to M.I.B. in the final round. After a slow start Men In Blue have gradually improved throughout the year, Gurdeep Dua having marshalled his team into a tight unit. If M.I.B. can stop Jayarathna they are every chance of beating Tsukuba in the final.
Final: August 28th, Sanbu no Mori Ground, Sanmu, 14:00. Tsukuba v Men In Blue.
South Kanto
South Kanto is perhaps the most intriguing of the Japan Cup regions. Alpha Q have confirmed their status as the team to beat in the South by finishing the season undefeated. They will be looking to go one step better than last year when they were well beaten in the final.
Second place is still up for grabs and is currently occupied by the dangerous Indian Engineers, boasting run machines Vinay Iyer, Amigo Kobayashi and Prashant Kale. But if Tigers can win their final round match against YC&AC they will leap-frog Engineers into second and claim a place in the final.
The stylish Sabaorish Ravichandran may be the key for the Tigers if they are to overcome YC&AC and then Alpha Q in the final.
Final: September 4th, YC&AC, Yokohama, 13:00. Alpha Q v Indian Engineers/Tigers
Kinki
In what has been a competitive league this year both Uenomiya and the University XI have played good cricket, both registering some impressive wins.
But it is the Kansai Bulldogs who are the runaway leaders in Kinki, having won all of their five matches so far. They demonstrated their dominance by compiling 229/8 against Shiga in July and will be sure to have plenty of representatives in the Kinki team to compete in the Japan Cup Finals.
There is no final in Kinki this year. Instead the champion team is decided on league standings.
No final. Kinki to enter a representative team in the Japan Cup Finals.