EAP Women's Qualifier Team of the Tournament Announcement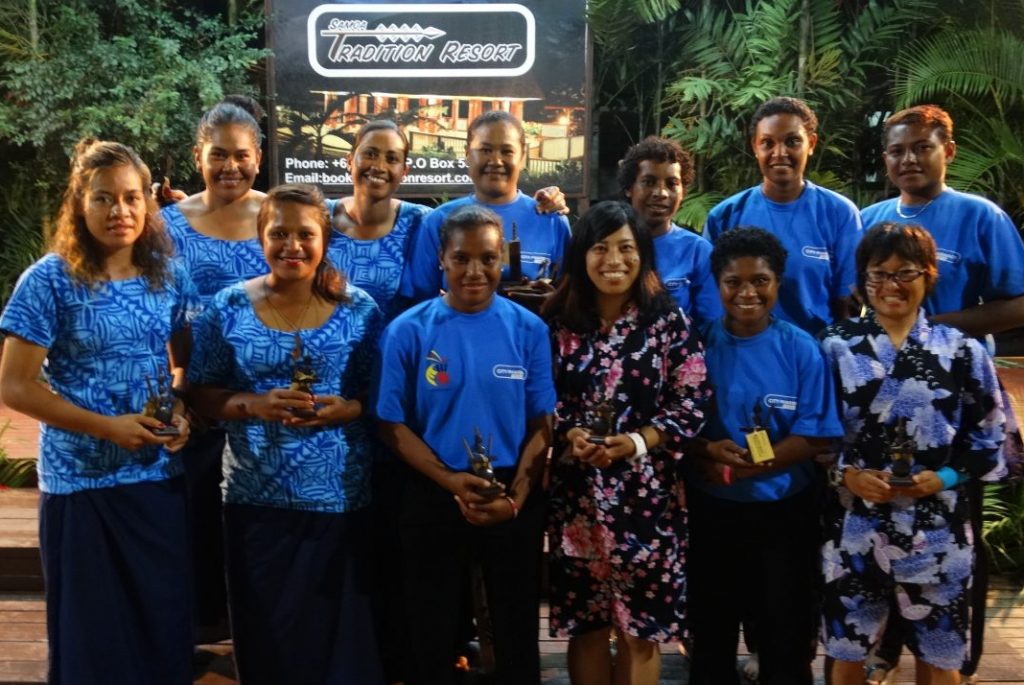 2016-07-25
News & Articles
After going through the 2016 ICC Women's World Cup Qualifier ? East Asia-Pacific undefeated, Papua New Guinea have also dominated team of the tournament selections.
Six of their players were chosen by selectors Steve Bernard (Tournament Referee) and Jane Livesey (ICC Development Officer) including captain Pauke Siaka.
Siaka was also named player of the tournament based on umpire votes and she jointly topped the runs scorers with 109 runs at an average of 54.50 and a highest score of 53 not out.
Samoan captain Regina Lili'I also made 109 runs throughout the tournament and was named captain for the team of the tournament.
Joint leading wicket takers Sibona Lucy Jimmy and Veru Kila Frank were impressive with the ball throughout the week and showed they are also handy batters.
For Japan, Etsuko Kobayashi finished as the third highest run scorer in the event and so makes the team, while Shizuka Miyaji finished as the 6th highest run scorer and joint 4th highest wicket-taker.
Team of the tournament:
Lelia Bourne (Samoa)
Veru Kila Frank (PNG)
Taalili Iosefo (Samoa)
Sibona Lucy Jimmy (PNG)
Kopi John (PNG)
Etsuko Kobayashi (Japan)
Regina Lili'I (Samoa) – Captain
Shizuka Miyaji (Japan)
Ravini Oa (PNG)
Konio Oala (PNG)
Pauke Siaka (PNG)
Matile Uliao (Samoa)