Japan Beat Singapore to Qualify for Under 19 Asia Cup!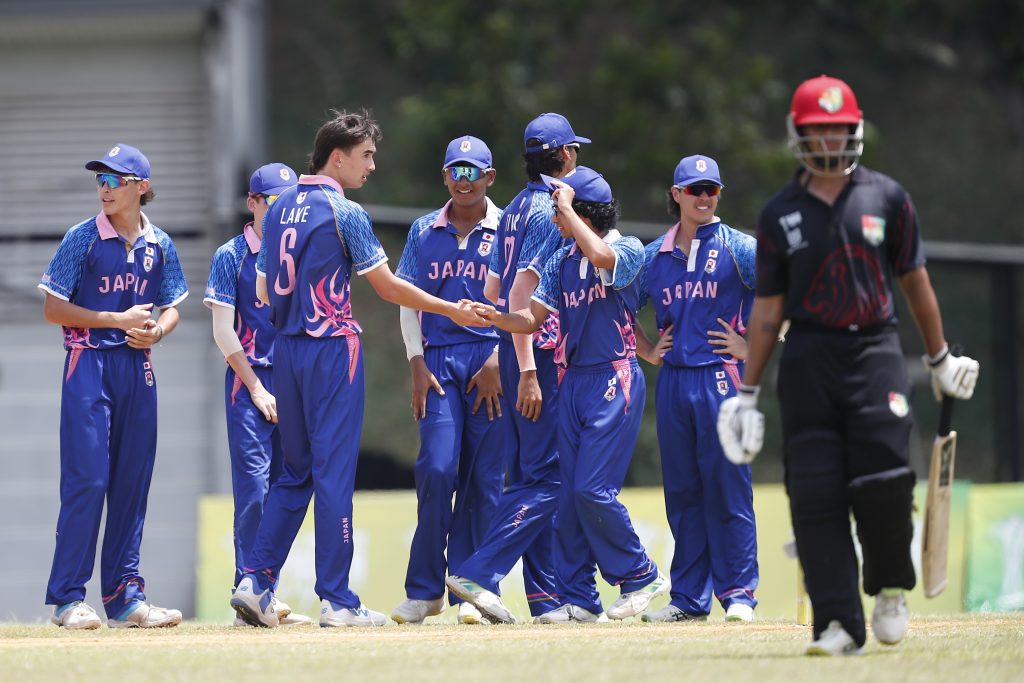 2023-10-23
News & Articles
National Team (Men U19)
The Men's Japan Under 19 Team made history, again, by securing a spot at the 2023 Asia Cup by virtue of a third place finish at the Premier Cup in Kuala Lumpur. 
Japan drew on all the experience gained in tight contests against Malaysia and Hong Kong to come through again in the winner-takes-all clash against Singapore.  
Coach Ardene Ruhode talked of his pride in the players and gratitude for all the support the team has: "We really feel the support from everyone, and the way the players have grown up both out here and in Darwin back in June, it's been an incredible few months."
He added: "Not many people outside the Japan Cricket community gave us much of a chance here, but these boys have shown so much character to win tight games. We know it'll be a step up at the Asia Cup, but what an experience for everyone."
His words were echoed by captain Koji Hardgrave-Abe who said: "It's another great achievement for the boys. Everyone is really enjoying the environment that the coaching staff are creating, it's always so positive and has really made this possible. We also want to thank all the people back home for their backing, it means a lot."
After winning the toss and batting first, Japan made a solid start as openers Aditya Phadke (28) and Nikhil Pol (17) put on 57 for the first wicket. That good start was squandered however, when Singapore hit back by taking four wickets for 15 runs in a ten over spell when things really dried up for Japan. 
Contributions down the order, most notably a well made 25 from Charlie Hinze, took Japan all the way to the 50th over of the innings and a total of 164 all out. Having defended a similar score against Malaysia, Japan knew what was required with the ball.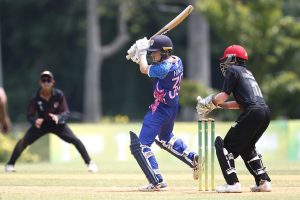 Kiefer Yamamoto-Lake struck with his very first ball, and Japan almost had a second as Kazuma Kato-Stafford forced an error only for a catch to go down. 
He had his reward soon enough, knocking over two of the top order before Aarav Tiwari (three for 26) took over and picked up wickets in each of his first three overs to leave Singapore reeling at 63 for six, a position from which they never fully recovered. 
View this post on Instagram
Aryaveer Chaudhary (34) was the last hope for Singapore, and had shown his class with 127 against Kuwait earlier in the tournament. Initially expansive, he calmed his game down and tried to bat sensibly by working singles and running hard once his team landed in trouble. 
That recovery took Singapore to 112 for seven before Hinze, yet again, got the wicket Japan needed. With the run rate slowing right down, largely thanks to some excellent bowling from Hugo Kelly, Hinze managed to get one behind the legs of fellow left-hander Chaudhary in the 33rd over, his second of the day and 11th for the tournament. 
As the clouds came in, a common late-afternoon sight in Malaysia at this time of year, the light began to fade both out in the middle and on the Singaporean hopes. Well behind on the DLS par score, the rain arrived with Singapore 131 for eight as Japan hunted for the remaining two wickets.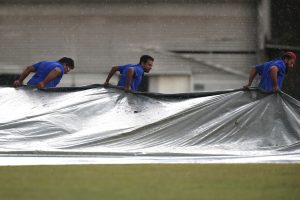 Unfortunately the teams never returned to the field, leaving the Japan team to celebrate a well earned win by 16 runs in the dressing room, while the cheers of delight went from the SICG Tea Room, throughout Japan and beyond.