Japan Defeats Cambodia In Asian Games Opener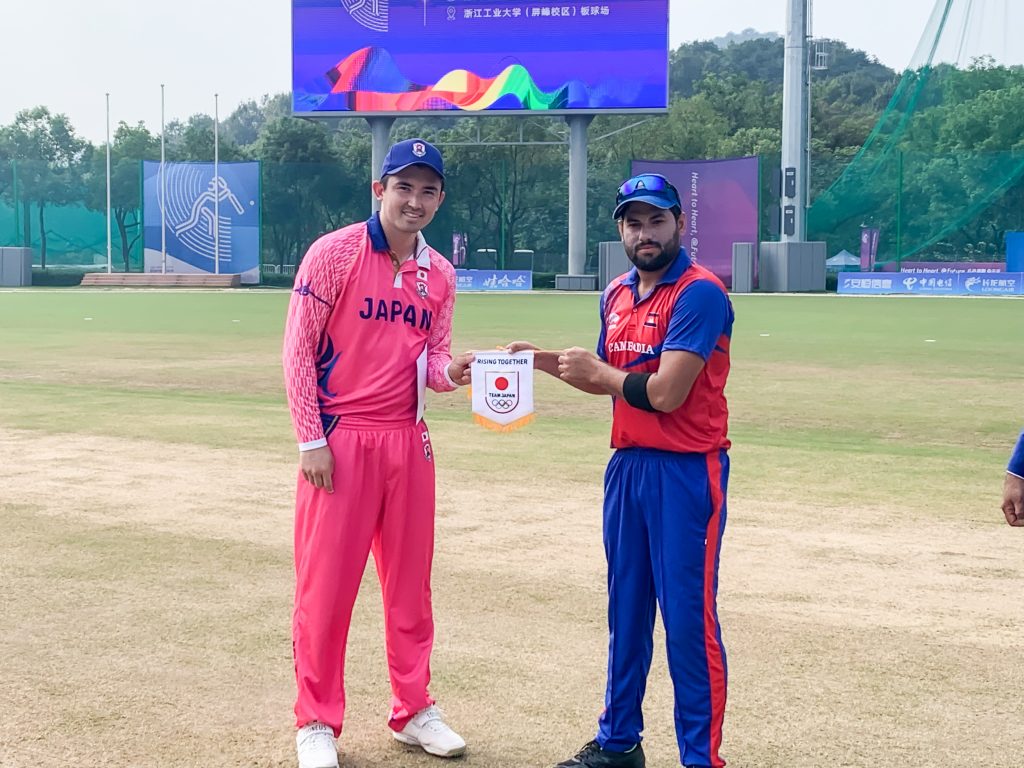 2023-09-27
National Team (Men)
The Men's Japan National team won their opening match of the 19th Asian Games in Hangzhou on Wednesday, 27th September.
The opposition, SE Asian Games Gold Medal winners Cambodia, fought hard right to the end but Japan had enough.
View this post on Instagram
After being asked to bowl first the Japanese team made early inroads through a smart stumping by Alex Shirai-Patmore off Ibby Takahashi, before a sharp run out from Lachlan Yamamoto-Lake had Cambodia 12 for two in the third over.
A 30-run partnership followed, from just 18 balls, before Ryan Drake was introduced and he wrecked havoc in the Cambodia middle order.
Figures of three for 15 from his four overs only tell half the story, with stumps sent cartwheeling and high-fives abounding.
At 55 for five in the ninth, Japan were well on top, only for a mini revival to lift Cambodia to 125 for seven from their 20 overs as Godara Sharwan struck four maximums in his 36 not out.
In the chase, Japan made a steady start as Shirai-Patmore (23) and Yamamoto-Lake (32) put on 61 for the first wicket.
The drinks interval at 10 overs seemed to revitalise Cambodia as they roared back into the game with three wickets in the 11th over, but captain Kadowaki-Fleming (35) steadied things to take Japan close.
More wickets at the close made the match look a bit closer than it really was, and ultimately a win by three wickets with 11 balls to spare was a fantastic way to start the campaign.
View this post on Instagram
Speaking after the game, Kadowaki-Fleming spoke of his pride about winning the opening game.
He said: "We really feel like part of Team Japan and it's a great feeling to have this win. Hope we can have another strong performance in our next game."
The team will next be facing Hong Kong on Sunday, October 1st, at 3:00 PM (Japan time) as they aim to advance to the quarterfinals.
JCA Official Social Media: