Japan Second; PNG Make World Cup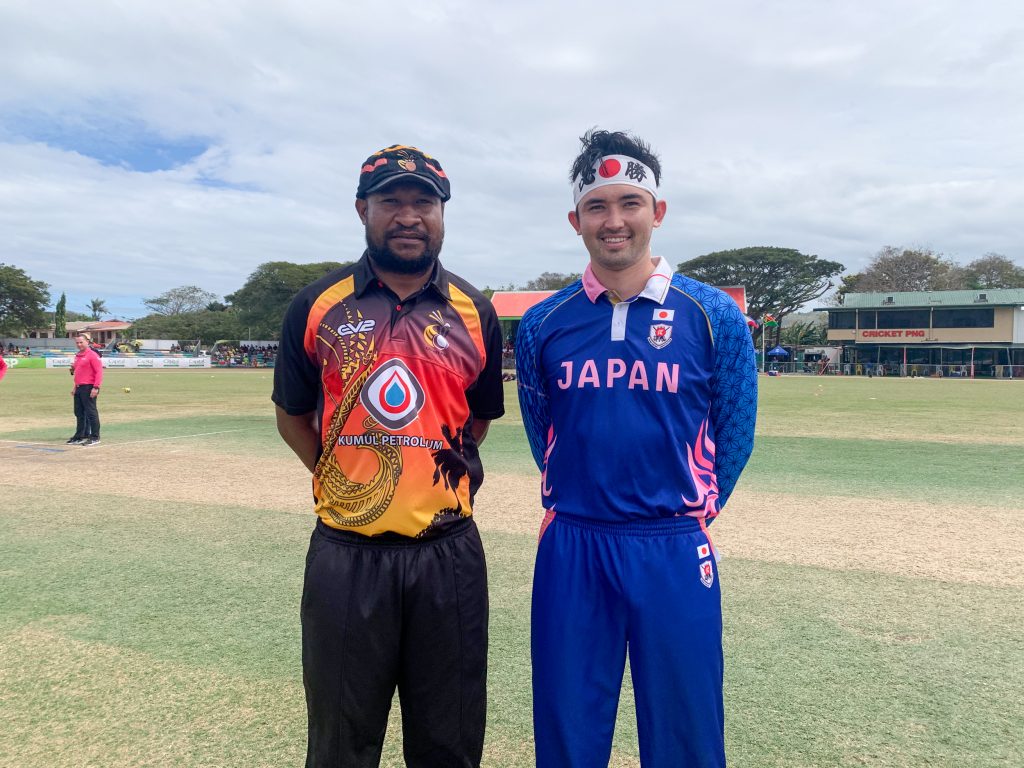 2023-07-29
National Team (Men)
Japan finished second at the East Asia Pacific Regional Final as Papua New Guinea qualified for the 2024 T20 World Cup in the USA and Caribbean.
In the final match of the tournament Japan made a good start with Kendel Kadowaki-Fleming and Declan's Suzuki-McComb striking the ball cleanly.
However a disastrous fifth over left the team reeling at 27 for four, which became 37 for five soon after when the captain became the latest victim for Normal Vanua.
A rebuilding job was done by Reo Sakurano-Thomas (30) and Wataru Miyauchi (18), who put on 51 in ten overs before Vanua returned to claim his fourth victim on his way to the match MVP award.
A final score of 106 for eight did not look enough against the strong PNG batting line up, and Tony Ura was imperious at the start.
Ura struck boundaries at will on his way to a 19-ball 47, before falling to Kohei Kubota (three for 11).
Japan showed great fight in the field, Ryan Drake and Suzuki-McComb holding two good catches each, but the score simply was not enough as the hosts finished the tournament with six wins from six, the last by six wickets.
With 218 runs for the tournament, captain Kadowaki-Fleming left with the best batter award in recognition of his fine form throughout the tournament.