Turtles Titles Defence On Track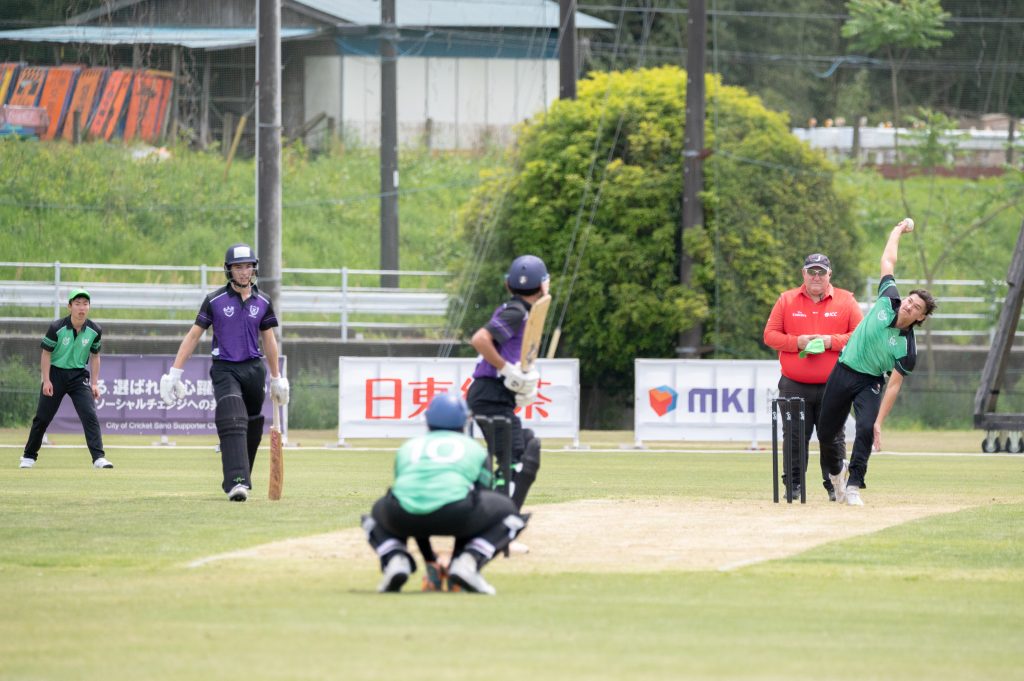 2023-04-29
News & Articles
Defending titles is supposed to be tough but the Turtles began their bid to retain the Futures League in fine style on a sunkissed day at the Sano International Cricket Ground. 
In match one they defeated the Gorillas in a repeat of the 2022 final. The Turtles battled to 117 all out, with 32 added by the last two partnerships, and Zubair Khan starring for the bowling side by taking four for 11.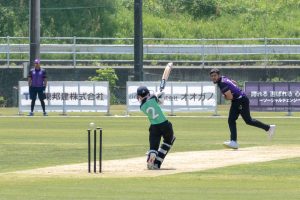 In response the Gorillas could muster only 79 as Shotaro Hiratsuka picked up two wickets for just three runs with captain Declan Suzuki, and Mehmood Sameer, taking three apiece to give their team a win by 38 runs. 
With a fast start behind them the Turtles then vanquished the Vipers in remarkably similar fashion. Batting first they managed one more run, 118 for seven with Hiratsuka 24 and Charlie Matsumoto-Hinze 28*.
The Vipers, delighted with three wickets for Yu Kinoshita, knew that total would be tough to chase and so it proved. A fast start by Marcus Thurgate (six and four from the first two balls of the innings), proved to be an early peak as 21 without loss became 36 for six in the blink of an eye. 
2022 MVP Suzuki again picked up three wickets, and in total all eight bowlers used by the Turtles contributed to bowling the Vipers all out for 78 to secure a 40-run win and leave them sitting pretty at the top of the table. 
The Vipers had come into that match after a crushing win against the Dragons, thanks almost entirely to captain Koji Hardgrave-Abe, who compiled an assured half-century on his Futures League debut. 
His 58* led his team to a total of 101 all out with Ashley Thurgate too much for the rest of the batters to deal with as his off-spin collected four wickets for just three runs, although Kazumasa Hiratsuka had done plenty of damage early on with three wickets of his own in an excellent opening spell.
The Vipers believed their total was competitive and they were proved correct as their bowlers tore through the Dragons batting line up to have them all out for just 52, with six bowlers taking wickets. The end result was a 49-run win for the Vipers, and that run-rate boost would ultimately be enough to give them second place in the table at the end of the day. 
It was not such a good day for the Dragons, who like last year have begun the tournament with two defeats on day one. There were positives however, as Shu Noguchi and Nihar Parmar put on 78 for the second wicket in their match against the Gorillas. 
A total of 110 for five on a day when nobody had chased seemed to give them a great opportunity to earn a win, although the four for 13 from Ryan Drake, including a sharp caught and bowled, suggests that he could be approaching his best.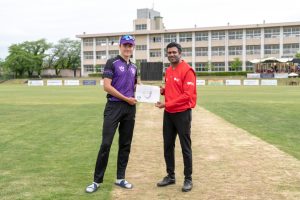 The Dragons' hopes of victory were severely hampered by the multitude of lives given to Gorillas captain Lachlan Yamamoto-Lake who duly punished them. An unbroken partnership of 52 between him and Yuto Yageta took the Gorillas to a win by seven wickets in the fading light. 
The action returns on Day Two, don't forget to tune into the JCA YouTube Channel, or Fancode in the Indian Subcontinent, to catch all the action. 
Match Summaries: 
Turtles, 117/10 (Khan 4/11), beat Gorillas, 79/10 (Sameer 3/8, Suzuki 3/10) by 38 runs.

Vipers, 101/10 (Hardgrave-Abe 58*, A.Thurgate 4/3, K.Hiratsuka 3/7), beat Dragons, 52/10, by 49 runs. 

Turtles, 118/7 (Matsumoto-Hinze 28*, S.Hiratsuka 24, Kinoshita 3/11), beat Vipers, 78/10 (Suzuki 3/9), by 40 runs. 

Dragons, 110/5 (Parmar 38, Noguchi 34, Drake 4/13), lost to Gorillas, 112/3 (L.Yamamoto-Lake 48*, Yageta 21*) by 7 wickets.