Japan Junior League Finals Round Up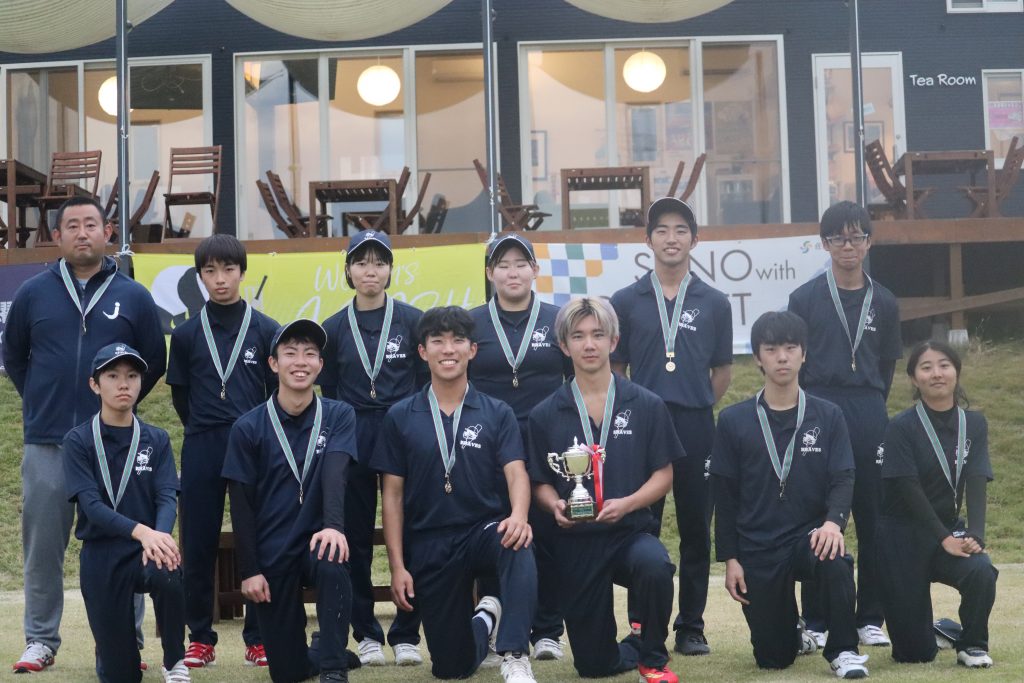 2022-11-20
Other news
News & Articles
The Sano Braves have claimed their third Japan Under 19 League title in four years, while the Lions and Serendib both lifted Under 15 trophies for the first time.
The Under 19 finals were held in Sano on November 13th with semi finals taking place in the morning followed by a final in the afternoon.
In the first semi final the Tokyo Falcons batting was far too strong for the Alpha Quashers, Rithvik Sivakumar the main destroyer scoring 111 off just 49 balls, including nine sixes, as his team claimed a 120 run win.
In the other semi final the Sano Braves accounted for the Akishima Aviators by seven wickets thanks to a fiery bowling performance from Hirotake Kakinuma (3/5) and an assured innings of 49 not out from Kazumasa Hiratsuka.
The final was expected to be a close contest but when Kazumasa Hiratsuka took two wickets in his opening over the match was never in doubt, the Braves bowling the Falcons out for just 67 on the way to a comfortable eight wicket win.
Nikhil Pol (Tokyo Falcons) was named the Japan U19 League's Most Valuable Player for 2022 after making 415 runs and taking 12 wickets, while his teammate Rithvik Sivakumar (420 runs) was awarded Best Batsman and Hayato Sugawara of the Akishima Aviators was awarded Best Bowler for his 14 wickets.
A week later the Japan U15 Finals were held in Sano with eight teams competing across two divisions.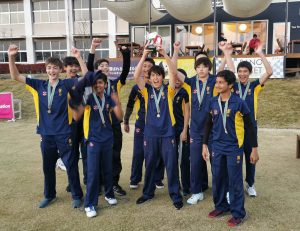 The Lions earned their place in the Division 1 Final by defeating the Men In Blue by 65 runs in their morning semi final, Noah Michalski the star of the show with a quickfire 42.
Their opponents were to be Alpha Quashers who secured their place in the final with a hard-fought win over the Sano Braves thanks to Nihar Parmar's unbeaten 42 and two wickets.
Batting first in the final, the Lions piled on the runs with openers Taiga Hague and Timothy Moore both registering thirties on the way to a convincing 30 run win.
In Under 15 Division 2 the Tokyo Titans qualified for the final after a narrow semi final win against the Akishima Aviators, while Serendib qualified for the final in their first season after accounting for GIIS.
In the final, Ifthikar Ahmed's blistering 53 not out appeared to have put Serendib on target for the win but the Tokyo Titans batting was too good, captain Parth Gundecha guiding his team to victory with an unbeaten 34.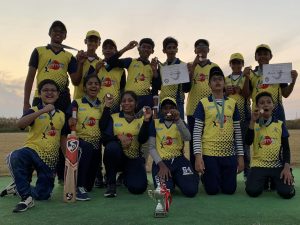 Timothy Moore was named the Japan U15 League's Most Valuable Player for his 240 runs and 16 wickets, while Nihar Parmar was awarded Best Batsman after finishing with an average of 180 and Ifthikar Ahmed was awarded Best Bowler for his 12 wickets.