Hong Kong Lead East Asia Cup Series 2-0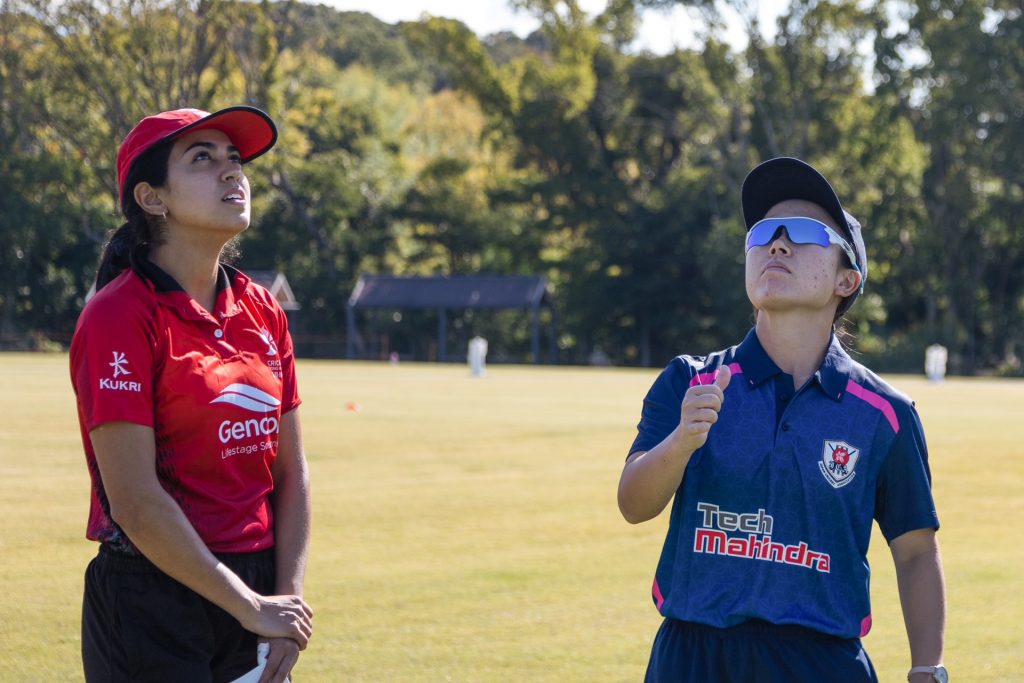 2022-10-28
National Team (Women)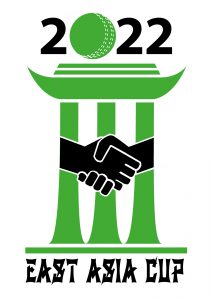 Hong Kong once again proved their quality as a side without experienced captain Kary Chan once again defeated Japan by eight wickets to go 2-0 up in the East Asia Cup Series. 
In a match full of similarities to the one the previous day, Hong Kong bowled first and had Japan in trouble as both openers were dismissed in the first over. 
Hinase Goto paid the price for hesitating when taking a quick single and was run out, only for opening partner Akari Kano to fall next ball. 
Ahilya Chandel (18) and Shimako Kato (28) combined to put on 42 in nine overs which put Japan in a position where a good second half of the innings would have put them in a position to apply pressure to the Hong Kong Batters. 
Good catching and accurate bowling from the visitors ended any chance of that however, as Hong Kong roared back with seven wickets for 21 runs in five overs in the final quarter of the innings. 
Four wickets for 16 runs from Betty Chan, and three for 16 from Ruchita Venkatesh, meant a total of 91 all out for Japan, just one more than in match one, and early wickets would be crucial. 
Despite excellent new ball bowling from Chandel and Kato, the new opening pair of Mariko Hill and Natasha Miles were able to hang in before cutting loose against the change bowlers. 
A 51-run opening partnership effectively ended the match as a contest, although Japan had something to celebrate as Shizuka Miyaji joined Ayako Nakayama as Japan Women's leading wicket-taker with 44 wickets, and Ahilya Chandel claimed her first.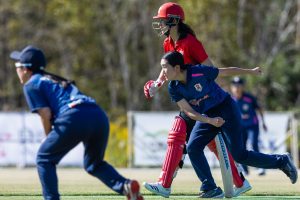 The match ended in the 14th over with Mariko Hill carving another boundary, her fifth of the innings to go along with two sixes, and reached her half century at the same time to cap another excellent performance for the allrounder. 
The contest resumes tomorrow as Japan look to build upon the learnings of the first two matches. 
Match Summary:
Japan 91/10 (KM Chan 4/13, R Venkatesh 3/16)

Hong Kong 93/2 (Hill 51*)

Hong Kong won by eight wickets