Hong Kong Win First Match in Women's East Asia Cup
2022-10-27
National Team (Women)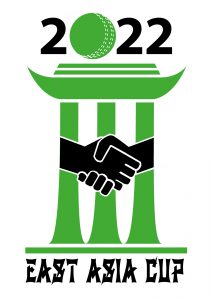 An inexperienced Japan Women's Team were outclassed by an excellent Hong Kong side on the opening day of the Women's East Asia Cup in Kaizuka as the visitors took a 1-0 lead in the four-match series in front of a crowd that topped three figures at one stage in the day.
After winning the toss and choosing to bowl, Hong Kong were on top as the Japanese opening pair of Shizuka Miyaji and Hinase Goto, one of five debutants for Japan, struggled to get the ball away. Miyaji played around a straight one from Betty Chan to eventually be dismissed for nine off 16 balls in the fourth over, before Goto and another debutant, Ahilya Chandel were dismissed in quick succession.
A 28-run partnership between captain Mai Yanagida (11) and Erika Oda (14) put Japan in the position of posting a score in excess of three figures, but another flurry of wickets followed the dismissal of Oda put the team in trouble again.
Shimako Kato impressed with the bat at number 8, top scoring with 15 in a partnership of 27 with Akari Kano (13*) with a couple of well struck boundaries which helped Japan ultimately finish on 90 for seven after 20 overs.
For Hong Kong there were threats all over with four bowlers in the wickets and the standout figures belonging to Maryam Bibi whose four overs yielded two wickets for seven runs.
In total contrast to the Japan batting, Hong Kong exploded out of the blocks as Mariko Hill and captain Kary Chan looked to take advantage of the six-over powerplay. Hill, who is half-Japanese herself. struck six boundaries and a six in a 32-ball 40 which ended the game as a contest long before the winning runs were hit.
Helped by some poor fielding and five missed chances, Hong Kong cruised home with eight wickets and six overs to spare, the only negative being a potential shoulder injury to captain Kary Chan who appeared to injure herself in diving to make her ground and, after a lengthy delay, holed out to midwicket the very next ball she faced.
A young Japan team will take a lot from the experience, it has been more than three years since they last played an international fixture, and hope to improve as the tournament continues.
Mariko Hill was named MVP for her one wicket for 19 and 40 from 32-balls.
The teams will compete at the same time tomorrow, 11am start at the Kaizuka Cricket Field.
Match Summary:
Japan:  90/7
Hong Kong: 91/2 (Hill 40)
Hong Kong won by eight wickets