East Asia Cup: Japan win 3rd Place over South Korea while China win Final over Hong Kong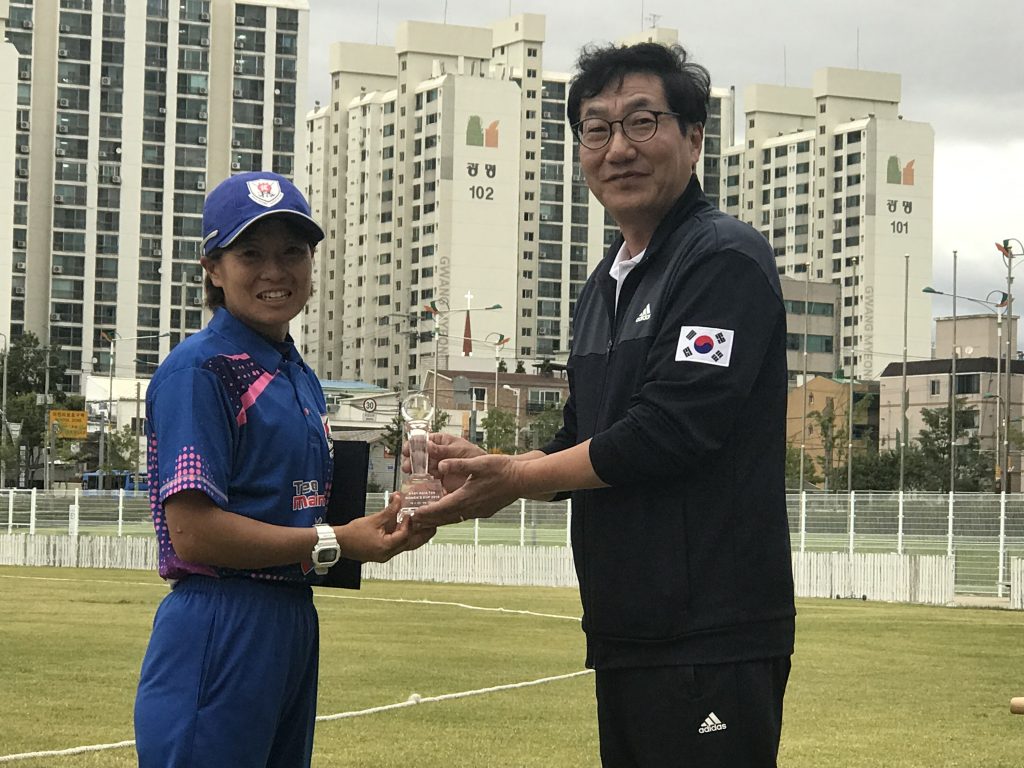 2019-09-22
News & Articles
National Team (Women)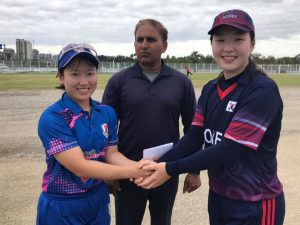 Japan beat hosts South Korea by 32 runs in the 3rd Place Playoff. China, Hong Kong, and Japan all finished with 2 wins and 1 loss after the round robin stage, but China and Hong Kong were awarded places in the Final on Net Run Rate. In the Final, China beat Hong Kong by 14 runs to claim their second title since 2015.
In the 3rd Place Playoff, South Korea won the toss and elected to field. Japan seemed to get off to a flying start with opener Erika Oda scoring 27 runs off 25 balls. However, South Korean opening bowler Beak Mina came back strong in the 4th and 6th over of the match, taking 2 wickets in each over, forcing Japan back onto the back foot at 35 runs for 4 wickets after 6 overs. Saving Japan from trouble for the second time in as many days, Nao Tokizawa and Shizuka Miyaji again worked hard during the middle overs putting on 27 runs without losing a wicket, taking the total to 62 runs in the 13th over.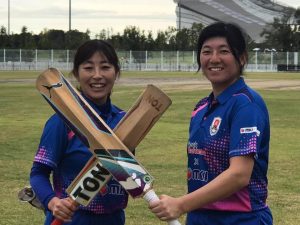 Tokizawa was run out in the 13th over but Miho Kanno joined Miyaji for a match winning 57 run partnership off 41 balls to boost the score to 119 runs. Miyaji scored 47 runs off 44 balls while Kanno scored 21 runs off 17 balls. Miyaji was bowled in the final over making way for Rio Endo to come in and blast 7 runs off just 3 balls to take Japan's total to 129 runs for 6 wickets, the highest T20I score for the Japan Women's Team.
South Korea started its chase strongly with openers Kim Sinae contributing 23 runs and Captain Song Seungmin contributing 19 runs to take the score to 52 runs for 1 wicket after 12 overs. However, Kasumi Nanno of Uenomiya High School, came on to bowl in the 13th over and took 3 quick wickets to keep the game in Japan's favour. Then opening bowler Nao Tokizawa returned with the ball and took 3 more wickets to ensure Japan finished 3rd in the tournament. Tokizawa finished with 3 wickets for just 6 runs in her 4 overs. South Korea eventually finished their 20 overs on 97 with the loss of 8 wickets.
The MVP of the match was awarded to Shizuka Miyaji whose 47 runs also made her the highest run scorer of the tournament at 95 runs. Miyaji was named the Best Batter of the Tournament while Hong Kong's Ka Man Chan was named the Best Bowler of the Tournament for taking 8 wickets in the tournament.