Round Six: Sharks Thrill as Chasing Pack Keep Table Tight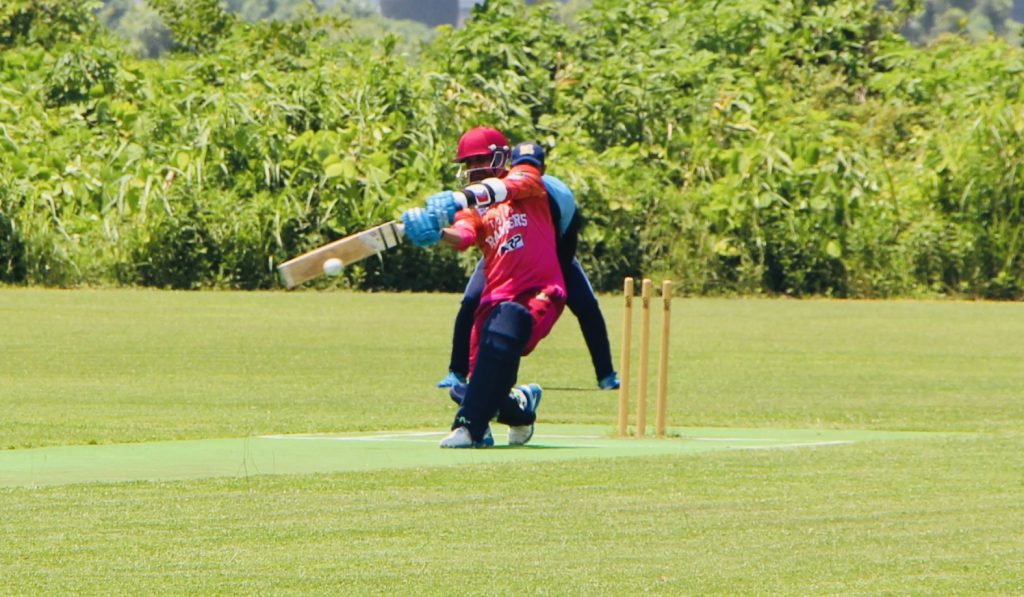 2022-06-29
One Short - Cricket Reports
The Chiba Sharks title defence has looked as flimsy as their batting in recent weeks, having failed to pass 200 since the opening day of the season, and it would have undermined their chances again were it not for an outstanding display of sustained death bowling. 
Up against a Wyverns team that has also blown hot and cold this season, the Sharks were indebted to Rui Matsumura who dragged them from 84/7 to 135 all out with a career best 45. 
At 72/2 the Wyverns were in total control in the chase, and although they fell to 123/6 in the 31st over, they still needed just 13 runs with plenty in hand. Enter Hamid Bacha, who took four for 22 to snatch a victory by just two runs and keep the Sharks in touching distance of the top four.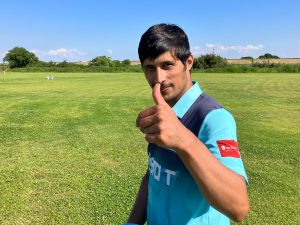 On the same day the Tokyo Wombats continued their resurgence by causing a significant upset against MAX Cricket Club. Serial runscorer Alex Shirai-Patmore led the way again with an unbeaten 118, supported by Zubair Bappi with 80 as the Wombats posted 274/5. 
MAX never really came close in the chase, finishing 194 all out after 32.3 overs, denying Wombats the bonus point but after a second successive win, and this one by a hefty 80 runs, it is unlikely they'll care too much. 
View this post on Instagram
The Alpha Quashers are the team with a target on their back after a tight win against Sano Cricket Club has put them into fourth place. The home side had maiden half centuries in the competition from Kazumasa Hiratsuka (59) and Reo Sakurano (57) to thank for posting any kind of score, while Gurman Singh was the tormentor in chief for the Quashers with five for 28. 
172 all out looked under par but at 102/5 in the 25th over the Quashers were wobbling only to find a stabiliser in the form of Nandhakumar Rangasammy who made 50 in the middle order that ultimately got the better of Sano as they crept home by just two wickets and eight balls to spare. 
In the top of the table clash between Tokyo Rangers and Men in Blue it was the newly promoted side who came out smiling after winning by just nine runs. A first innings total of 212 represented their lowest run rate of the season so far, but on a day where no batters were able to pass fifty it was just enough. 
Malith Neranjan was probably the difference between the sides, smacking 43 off 18 balls at the end of the Rangers innings, before taking four for 47 with his left arm darts to keep MIB to 203/9. It was tough on Hitesh Akabari who put in a fine allround performance of his own with four for 35 and a hard fought 40 in the MIB innings, but it was not quite enough.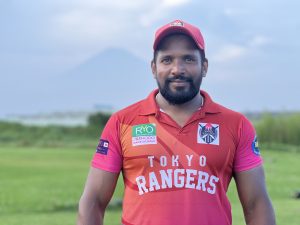 All that means that the Rangers remain unbeaten and are back at the top of the table in a title challenge that is now gathering serious momentum, while just five points separate the Falcons who sit 2nd bottom in 11th place, and the Alpha Quashers who are fourth.