SDG FairBreak Invitational 2022, Shizuka Miyaji contributes as Spirit qualify for the Semi Final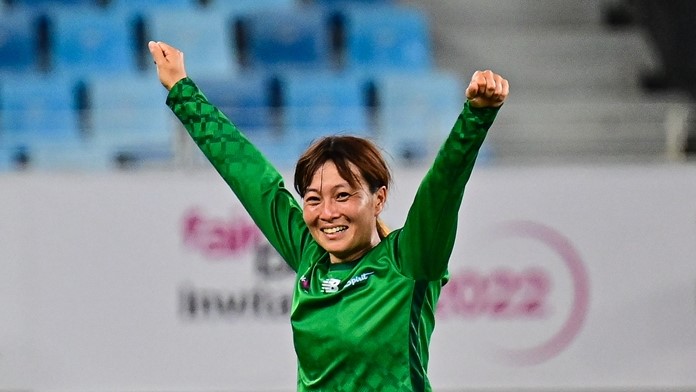 2022-05-12
Important news
News & Articles
Shizuka Miyaji's team, The Spirit, has qualified for the semi finals of the SDG FairBreak Invitational 2022 following another victory in their final round robin match. They will play the Tornadoes at 21:00 JST on the 14th.
After losing in their opening match, The Spirit has won all their remaining matches in the group stage, with Miyaji taking six wickets along the way, and are currently top of the table.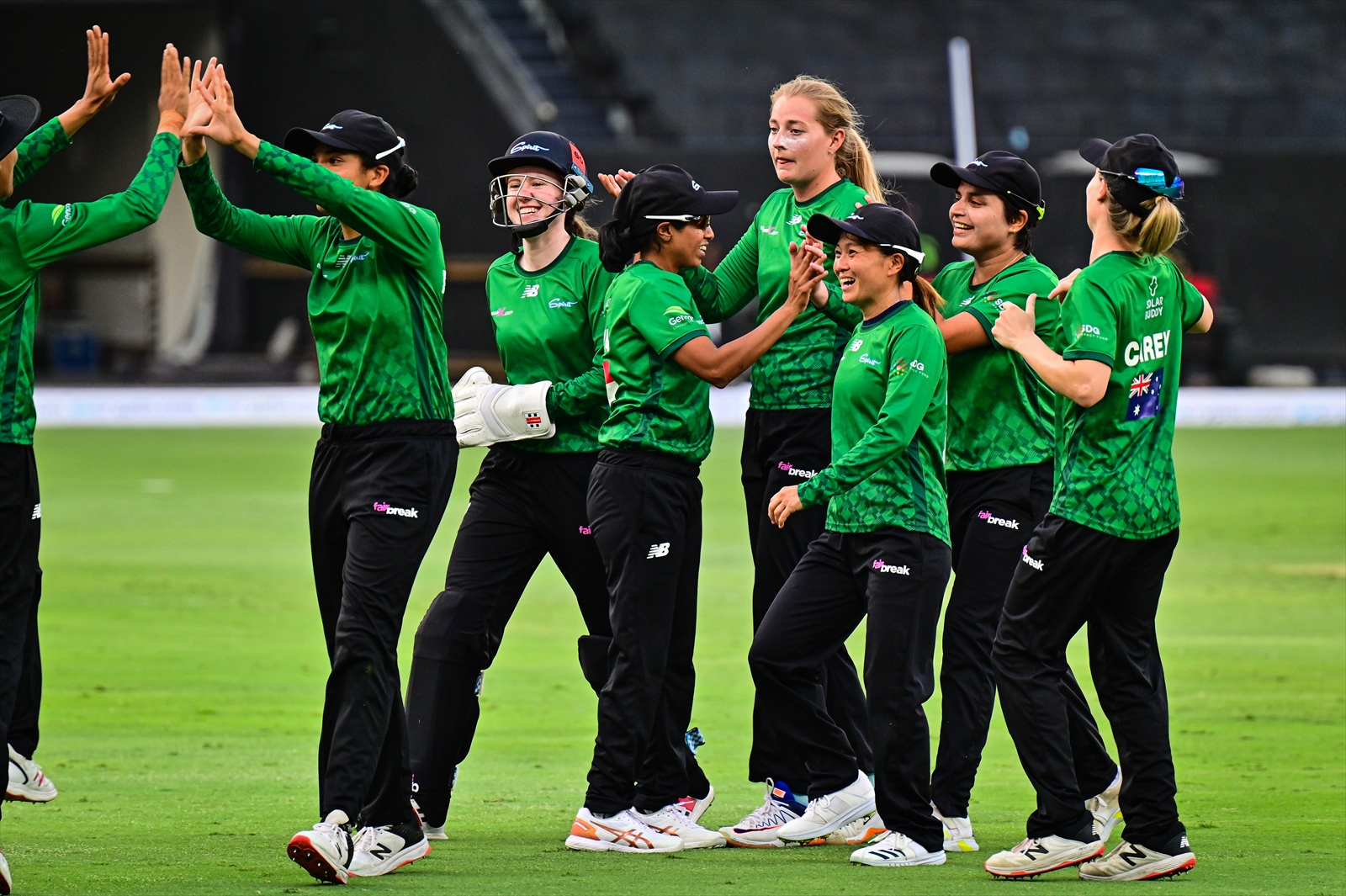 Miyaji played in the first (v Barmy Army), second (v Falcons), and fifth (v Tornadoes) matches and was named Player of the Match for her four-wicket haul in the contest against the Falcons. In the final match of the group stage she took another two wickets against the Tornadoes as The Spirit won by a huge 75-run margin.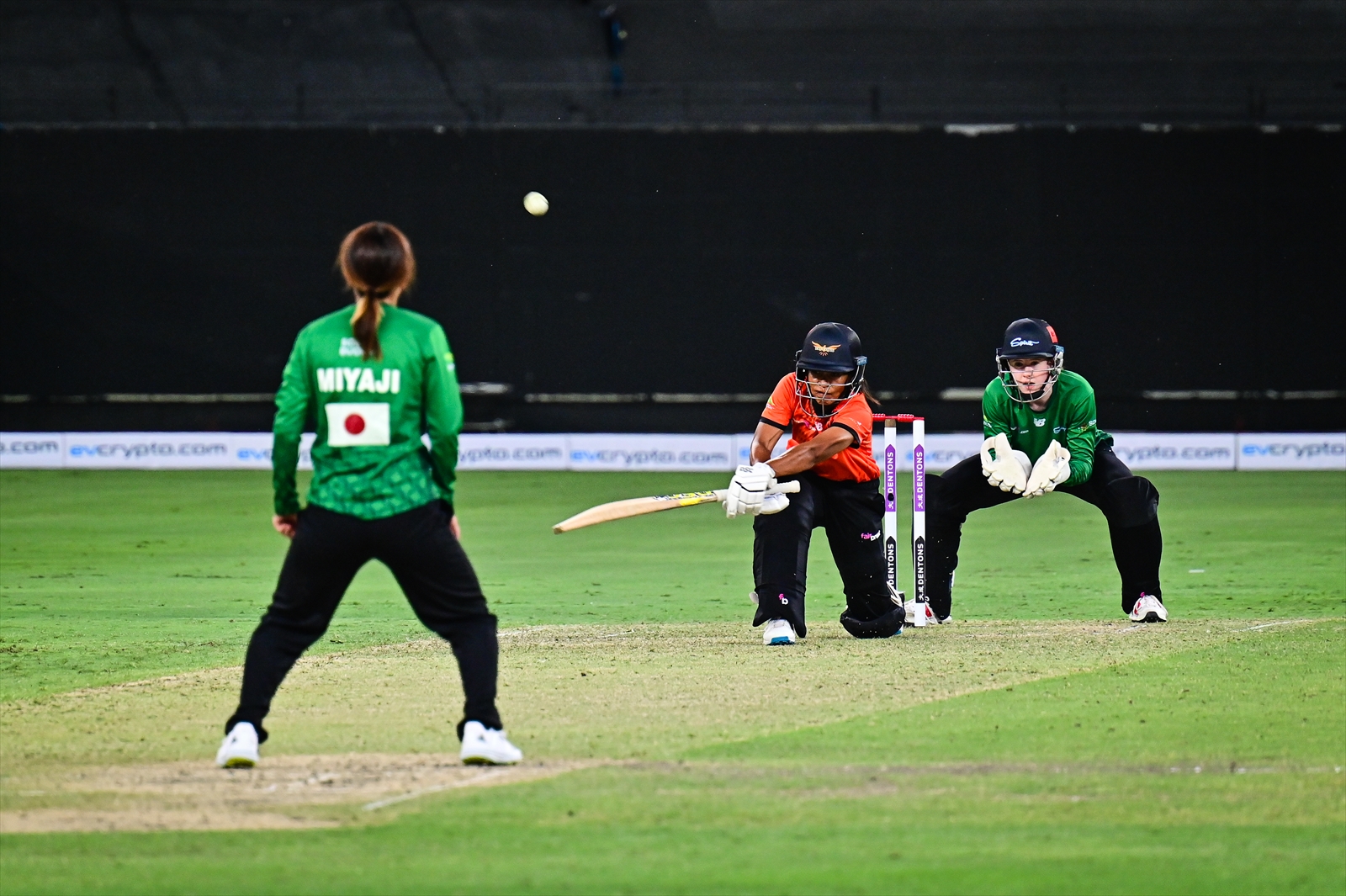 [Schedule for the Semi Finals, 3rd Place Playoff, and the Final]
May 14th 16:00 (JST 21:00): Semi Final 1 (Spirit v Falcons)
May 14th 20:00 (JST May 15th 01:00): Semi Final 2 (Barmy Army v Tornadoes)
May 15th 16:00 (JST 21:00): 3rd Place Playoff
May 15th 20:00 (JST May 16th 01:00): Final
[Live Streaming (Cricket Hong Kong Facebook Live]
https://www.facebook.com/HongKongCricket/
[Spirit]
Spirit comprises of 15 players from 12 different countries. It includes the current Pakistan Captain Bismah Maroof, Nicola Carey from Australia, Sophie Ecclestone and Sophia Dunkley from England, Ayabonga Khaka from South Africa, Sarah Bryce from Scotland, Natthakan Chantam and Nattaya Boochatham from Thailand as well as players from the UAE, Hong Kong, Singapore, Germany, and Tanzania.
Official Announcement: https://fairbreak.net/blog/2022/04/28/media-alert-bismah-maroof-to-captain-team-spirit-at-sdg-fairbreak-t20-in-dubai/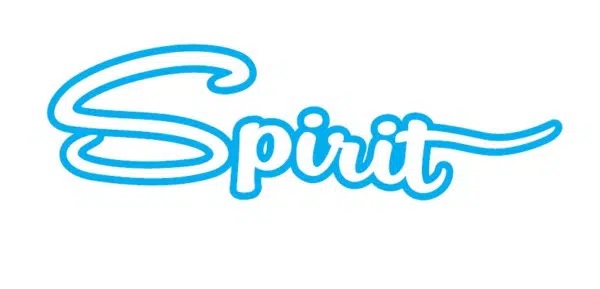 [About FairBreak Global]
At FairBreak Global, we envision a world where people have fair and equal access to opportunities that enable them to succeed in their chosen endeavour, independent of gender or geographical location. Our mission is to progress gender equality and equity on a truly global scale, using cricket as our primary vehicle to launch FairBreak. In doing so, we aim to create opportunities across sport, health, business, media, arts and education to empower women to pursue success in their chosen endeavour.
https://fairbreak.net | @FairBreakGlobal