Erika Oda & Haruna Iwasaki Star on J-BASH Match Day Two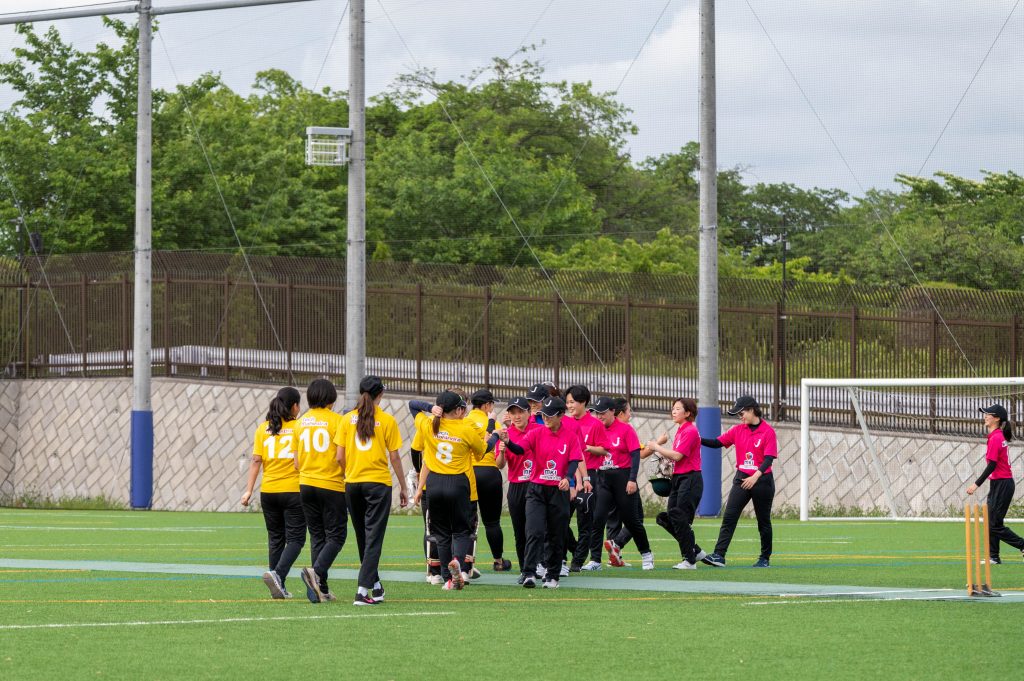 2022-05-11
News & Articles
J-BASH Match Day Two played out in perfect conditions at Nagasawa Sports Ground in Kawasaki on Saturday 7th of May.
The day began at 11am with the J-BASH Social event where 16 participating players from the Kawasaki Knight Riders and the Women in Blue practiced bowling, fielding and batting before getting into a fun but competitive game. The Kawasaki Knight Riders came out on top in a close battle with the final score reading; 128 – 108.
Following the social event, the J-BASH All-Stars game commenced as Team Pink once again played Team Yellow.
It was a day for batting as only three wickets were taken the whole match. Team Pink batted first after winning the toss and after scoring 74 runs in the last game, Haruna Iwasaki continued her hot form cleanly striking the ball around the ground scoring an impressive 85* off 65 balls.
After an 84-run opening partnership, the hitting continued with Nao Tokizawa contributing 39 to get Team Pink to a competitive score of 154 for two. Ahilya Chandel was the pick of the bowlers for Team Yellow claiming one for 17 in her four overs.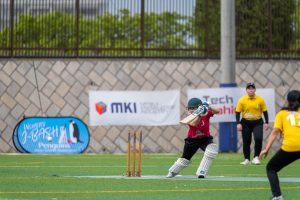 Next it was Team Yellow's turn to bat and Captain Mai Yanagida combined with Erika Oda to put on an even better opening partnership from which their team never looked back. The stand was an incredible 94 from just 68 balls before Yanagida fell just short of a half century, scoring 46 off 39 balls. Oda was imperious however, putting on a batting masterclass in hitting eight boundaries and another eight sixes on her way to 93* off 54 balls as Team Yellow reached the target comfortably with three overs and nine wickets to spare.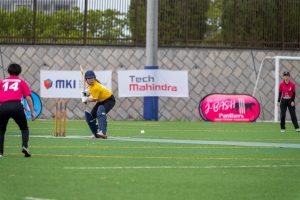 Unsurprisingly it was Oda who received the game's MVP Award and was extremely grateful to Nittoh Tea for their generous prizes.
The match can be seen on the JCA YouTube Channel by clicking here.
Thank you to all that attended, especially the umpires, scorers and those who helped to manage the day.