The Shorties – 2021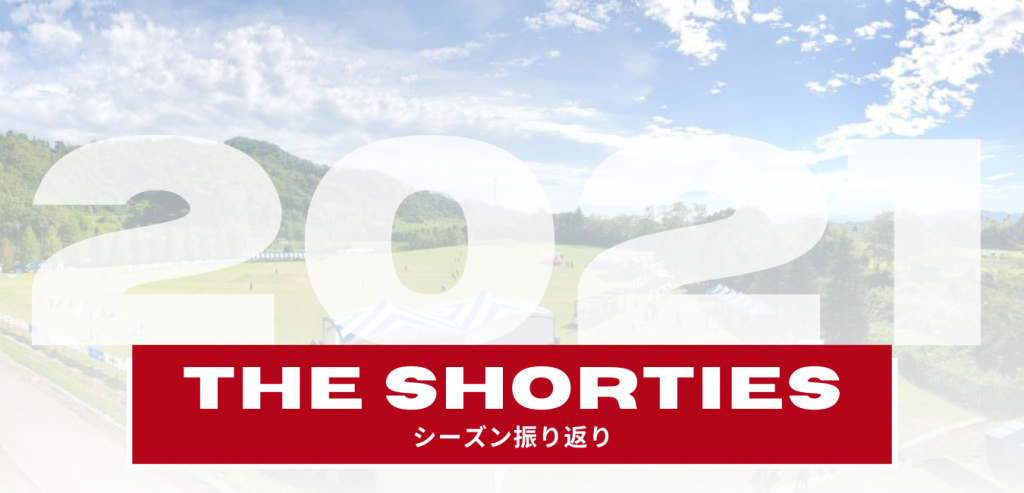 2022-01-13
One Short - Cricket Reports
Well well, thought we'd put 2021 behind us did you? Locked up and never to be seen again? Not quite, because there were some good things that took place last year and, in keeping with the Japan 2021 cricket season, a little later than in a normal "The Shorties" are here to dish out some imaginary gongs to those who excelled. 
The Shorties, we must remind the world, are a highly unofficial set of awards that come with no actual prizes. That is of course, not including the warm glow of pride that comes with being mentioned on these esteemed pages, which is probably helpful in the January snow. 
So, without further ado, here is the Japan Cricket League Team of the Year, as chosen by the JCL Committee. 
Alex Patmore (WK) (Tokyo Wombats) 532 runs @ 106.4

Richard Bracefield (Tokyo Wombats) 352 runs @ 58.7

Vinay Iyer (Max) 369 runs @ 52.7 & 19 wickets @ 14.5

Supun Nawarathna (C) (Max) 359 runs @ 44.9

Ibrahim Takahashi (Chiba Sharks) 370 runs @ 41.1 & 13 wickets @ 14.2

Sarfraz Petkar (Tokyo Falcons) 317 runs @ 45.3

Raheel Kano (Wyverns) 312 runs @ 39.0 & 13 wickets @ 24.9

Gurman Singh (Alpha Quashers) 14 wickets @ 15.1 & 143 runs @ 17.9

Abhi Telang (Tokyo Falcons) 20 wickets @ 15.9 & 105 runs @ 17.5

Tomonoshin Oki (Wyverns) 19 wickets @ 16.1

Kohei Kubota (Wyverns) 21 wickets @ 11.7
And to the awards themselves: 
Innings of the Season
We generally like to give this award to an unsung hero, however poor Sarfraz Petkar seems to live somewhat in the shadow of some of the more heralded players in Japan, but is capable of innings that can live with the best of them. His assault on Wyverns was scarcely believable.  
The Falcons were four down before he faced his first ball, yet ended up chasing down 211 with a single wicket remaining after Petkar made 115 from just 85 deliveries. His fifty (brought up with a six) came off 47 balls, but his second fifty came off a barely believable 13 deliveries, including a sequence of 6,4,6,4,6 to move from 74 to a hundred. He would ultimately be the 9th wicket to fall with six runs needed, probably because he's never one to take the glory. 
It's worth adding that he played an equally ludicrous innings against Alpha Quashers Yokohama just three weeks earlier which could also have won this award.
Partnership of the Season
In a match where runs had been hard to come by, Alex Patmore and Richie Bracefield made batting look absurdly easy in an opening partnership of 196 in 29.4 overs as The Tokyo Wombats chased down the 243 set to win by Sano CC in a match that briefly moved the opening pair one and two in the leading run scorer charts.
Bowling Performance of the Season
Kohei Kubota had a season to remember, ending as the leading wicket-taker which included a Japan Premier League Hat-Trick and a career best five for 32 against eventual Champions the Chiba Sharks (he improved this with five for 27 a few weeks later, but the game where Sarfraz Petkar got away). 
The Sharks looked to be cruising at 156 for two chasing 232 for victory, and again at 194 for four. However a phenomenal spell of 3.4 overs, five wickets for three runs by Kubota stunned the Sharks and turned the game on it's head as Wyverns took the last six wickets for just 11 runs to bowl the Sharks all out for 209 in 37.4 overs. 
Match of the Season
Although not as close as some of the extraordinary matches written about above, for sheer shock value, the team who finished dead last and winless in 2021 overcoming the defending champions is the kind of victory we love. 
The Rising Stars bowling the Tigers all out for 133 was impressive enough, and then under real pressure and amid the tensest of scenes, they battled home thanks to a defiant 58-ball 39 not out from Ruhul Kabir. Spark jubilant scenes as the boys in green secured their third and most significant win in the top flight of Japan Cricket. 
Breakthrough Player 
Ibrahim Takahashi began 2020 as a second team player for the Chiba Sharks before gradually being given a chance in the first XI. There was enough talent to catch the interest of the national selectors, but nobody quite expected him to back it up in the manner that he did. 
He finished second on the JCL run-scoring charts with 370 at an average of 41.1 including four half centuries, and as if that wasn't enough, he was given the new ball to open the bowling and picked up a very handy 13 wickets at 14.2 and an economy rate of under four an over. All this would eventually lead to a JCL Winners Medal and 2022 looks set to be another big year for the Sharks latest catch. 
View this post on Instagram