Japan Premier League Starts July 22nd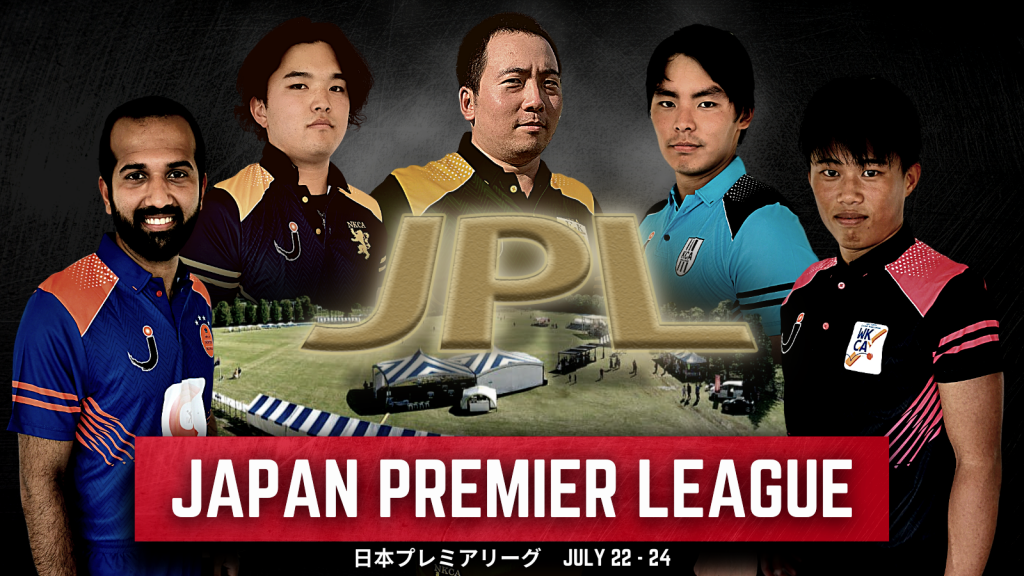 2021-07-21
News & Articles
We are delighted that the biggest sporting event in Japan this year will start on July 22nd; The Japan Premier League! The tournament will take place at the Sano International Cricket Ground and run until July 24th with July 25th kept as a reserve day.
The JPL is the highest level of domestic T20 cricket in Japan, many of the players involved having experience at international level, others dreaming of representing Japan in the future. 
The format will mirror last year's tournament; five teams from the Kanto and Kansai regions all playing each other once followed by a final and third place play off.
Weather permitting, all matches will be played on turf pitches and fans will be able to watch the action through the live stream on our YouTube Channel. 
Last year's champions South Kanto Super Kings will again be joined by the East Kanto Sunrisers, West Kanto Hurricanes, North Kanto Lions and Kansai Chargers.
The JPL teams are made up of the best players from each of the Japan Cup T20 teams in their respective regions and each team is required to have no fewer than five Under 23 players in their squad of 14.
We have put together the following guide to help you follow all the action and be sure to check our Instagram, Twitter and Facebook pages for various content during the tournament. 
Full schedule here.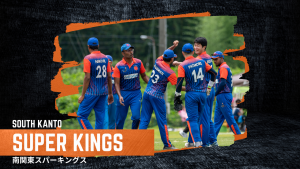 South Kanto Super Kings
Last year: Champions
Captain: Sabaorish Ravichandran
Summary: The Super Kings are four-time JPL champions and deserve to go into the tournament with the title of favourites. However, one senses that they may not have everything their own way this time around. In captain Sabaorish Ravichandran they have a proven match-winner, but he will need plenty of support from his fellow top-order batsmen.  
Player to watch: Kohei Kubota. The tearaway fast bowler was too hot to handle for most opposition batsmen in last year's JPL and surprised many by finishing as the bowler of the tournament. This year Kubota will lead a bowling attack featuring a mix of youth and experience.
Quote:  "Of course the goal is to win it and become the five-time champions. We have budding talent in the squad and are very much excited about how they can contribute to the team", Sabaorish Ravichandran, Super Kings captain.
Squad: Click Here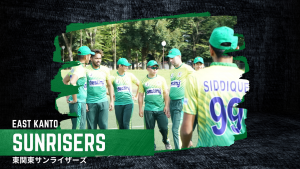 East Kanto Sunrisers
Last year: Runners up
Captain: Tsuyoshi Takada
Summary: The Sunrisers didn't do much wrong last year, making it to the final only to be denied the chance of glory by the weather. This year coach Dhugal Bedingfield has an array of talent to choose from. The Sunrisers squad contains plenty of batting fire power led by Sarfraz Petkar and Abhi Dewan. The batting is complimented by good seam and spin stocks. If the squad can gel together, the JPL trophy may just be heading to East Kanto.
Player to watch: Ibrahim Takahashi. There is already plenty of excitement about this classy young all-rounder and even though he will be appearing in the JPL for the first time, many are anticipating him to do well with bat and ball. 
Quote: "We are here to win the tournament. We have put together a stronger squad than last year to there is lots of confidence among the group." Tsuyoshi Takada, Sunrisers captain.
Squad: Click Here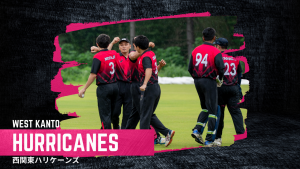 West Kanto Hurricanes
Last year: 3rd place
Captain: Wataru Miyauchi
Summary: Despite never winning the JPL, The Hurricanes are always competitive. They are generally an outstanding fielding unit and can play exciting cricket at times. This year their squad features a few players who will be making their JPL debuts so they will need to adapt quickly. Veterans Shogo Kimura, Buddhika Nanayakkara both can smash sixes and take the game away from the opposition. They will need to fire if the Hurricanes are to taste victory.
Player to watch: Raheel Kano. The former Japan batter has returned to form this year in club cricket and is ready to set the JPL alight. Kano adds a touch of class and composure to the Hurricanes top six and also has a habit of taking key wickets when he bowls.
Quote: "We are real challengers this time and believe we can win it. We have got closer each year and now we have a squad that is determined to deny the Super Kings another title." Wataru Miyauchi, Hurricanes captain.
Squad: Click Here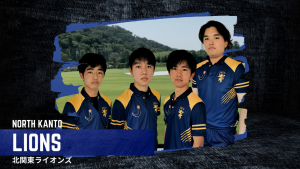 North Kanto Lions
Last year: 4th place
Captain: Simon Dart
Summary: The Lions are going through a redevelopment phase and there are plenty of new faces in the squad, led by new captain/coach and JCA High Performance manager Simon Dart. Much will be expected of veterans Dart and Hanif Khan but the Lions will also need their young guns to fire if they are any chance of making the final. There is no lack of talent in this squad. Don't be surprised if the Lions push for a place in the final. 
Player to watch: Musashi Yamamoto. The former Yokohama Baystar burst onto the cricket scene last year, bludgeoning a century for the Sano Cricket Club in a T20 match. How will the Lions use this prodigious talent? He is capable of opening the batting or being used as a late hitter in the middle order.
Quote: "The goal is to play consistent cricket and hopefully make the final. We want a strong team-first attitude which will help us bring strong connections and relationships in the squad " Simon Dart, Lions captain.
Squad: Click Here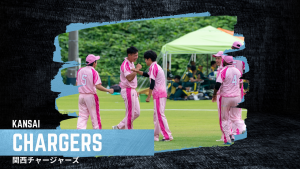 Kansai Chargers
Last year: 5th place
Captain: Makoto Taniyama
Summary: The Chargers learned some hard lessons in their first JPL tournament last year and will surely be better for the experience. However, cricket in Kansai continues to improve and the Chargers have selected a squad featuring some accomplished players. The leg-spin duo of Makoto Taniyama and Sunny Singh are sure to cause problems for opposition batsmen. If the Chargers can put enough runs on the board, they are every chance to win games.
Player to watch: Akira Kuribayashi. The left-hander has been one of the most talented players of his generation to come through in Kansai but has yet to really produce when up against the best Kanto players. This could be a breakthrough tournament with him with both as a batter and bowler. 
Quote: "We have never won this tournament but we have some very skilled players who want to prove they can compete with the best in Kanto. I hope we can win the event and show how great Kansai cricket is" Makoto Taniyama, Chargers captain.
Squad: Click Here