Rain Ruins Under 19 Cricket World Cup Opener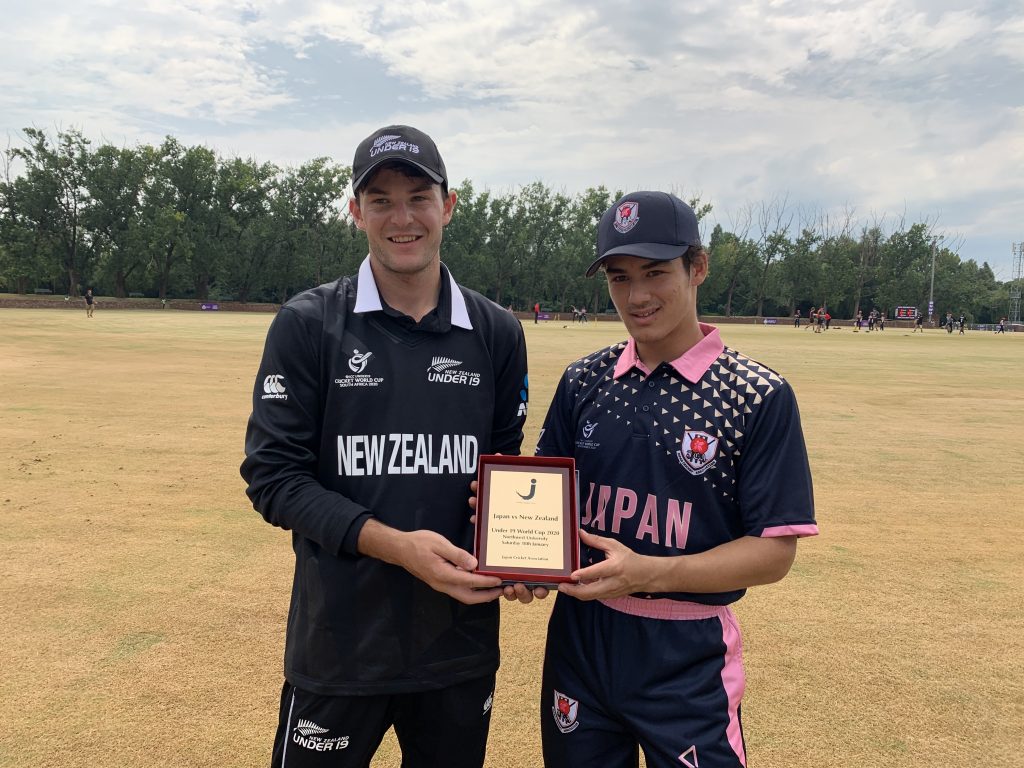 2020-01-19
News & Articles
National Team (Men U19)
Japan's Under 19 Cricket World Cup campaign started with a rained-off contest against New Zealand with only 28.5 overs being bowled a the PUK Oval in Potchefstroom.
In gloomy conditions captain Marcus Thurgate won the toss and chose to bowl first. After a probing opening spell from Kento Ota-Dobell it was Neel Date who sparked the celebrations by taking Japan's first ever World Cup wicket.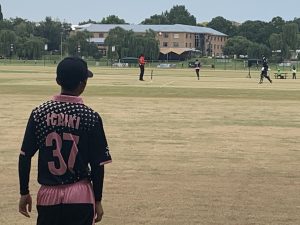 Date, bowling stump-to-stump, forced an error from Rhys Mariu the ball after the New Zealand opener had reached his fifty. Sora Ichiki was the alert fielder, diving forward to scoop up a catch at cover.
That wicket broke an opening partnership of 119 with Ollie White who himself moved calmly onto 80 before Yugandhar Retharekar sneaked one through his defences to peg back the off stump.
Only 10 more deliveries were possible after that breakthrough with the umpires taking the players off with the score 195/2 and, after a lengthy waiting period, the match was called off shortly after 14:30.
Speaking post game captain Thurgate said: "It was a great experience to be on the field for a World Cup match against New Zealand. Of course we wanted to play a full match but this day can never be taken away from us and we hope it's the first of many to come for Japan Cricket."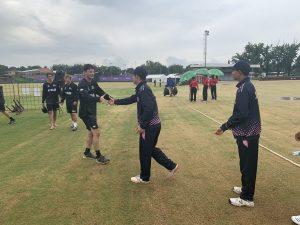 Coach Dhugal Bedingfield shared the sentiment: "We were hoping to play a match that went the distance and it felt like everyone was switched on despite the early nerves. We were just settling into the contest but the squad is fresh and we're all excited about the opportunity to test ourselves against India in the next game."
Japan will play India on Tuesday 21st January at the Mangaung Oval in Bloemfontein.