Japan Record First Ever Win Over Hong Kong!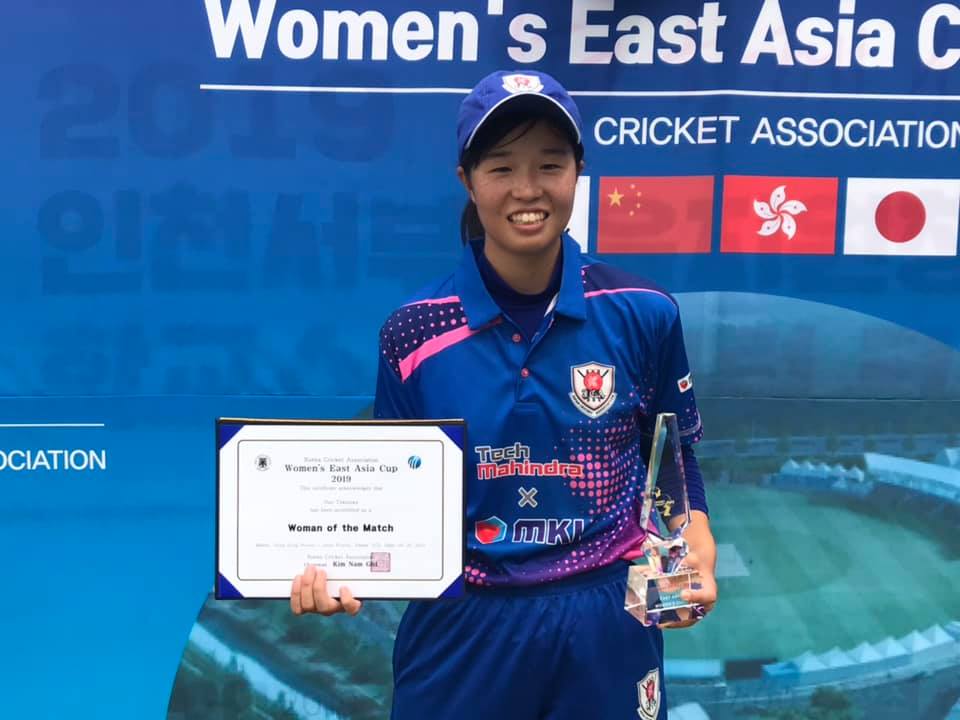 2019-09-20
News & Articles
National Team (Women)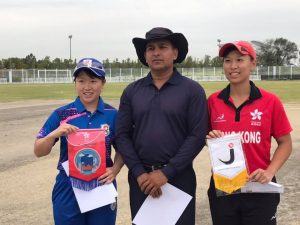 The Japan Women's team avenged their defeat in the East Asia Cup Final two years ago with an extraordinary won over Hong Kong in Incheon.
Bowing first Japan made an incredible start with the ball, taking three wickets in the first two overs and further breakthroughs reduced Hong Kong to 28/6 after 7.1 overs.
Opening bowlers Nao Tokizawa (1/19) and Miho Kanno (2/14) set the tone before a 30-run partnership between Ruchitha Venkatesh (25) and Yousaf Mehreen (10) helped bring Hong Kong back into the contest.
Despite some wayward bowling at the end, Japan continued to take wickets and eventually dismissed Hong Kong for 91 in 19.4 overs.
Japan started the second innings as they had the first with Erika Oda smashing the ball to the boundary as Japan raced to 33/1 after just three overs.
When Oda fell for 21 she was the second of three wickets to go in the space of eight balls and Japan were suddenly 33/4.
Captain Mai Yanagida (18*) dug in, but a second collapse left her running out of partners and at 51/7 after 8.3 overs it looked as if Japan had blown a terrific opportunity.
Enter Nao Tokizawa. The Keio University student showed calm and maturity beyond her years to combine with her captain in a match winning partnership of 39 in 9.5 overs, eventually being run out for the innings top score of 22, with just two needed to win. Nao Tokizawa was awarded the MVP Award for the match for her contributions with bat, ball and in the field.
Japan were able to complete the win by two wickets which means they have won two from two after yesterday's win against hosts Korea.
There is still another group match to go against China, which will take place Saturday afternoon at 14:00. Live scores can be followed on www.cricclubs.com/koreaca while updates will continue on our Twitter feed.
Congratulations Japan and keep going!