2019 Japan Cup Preview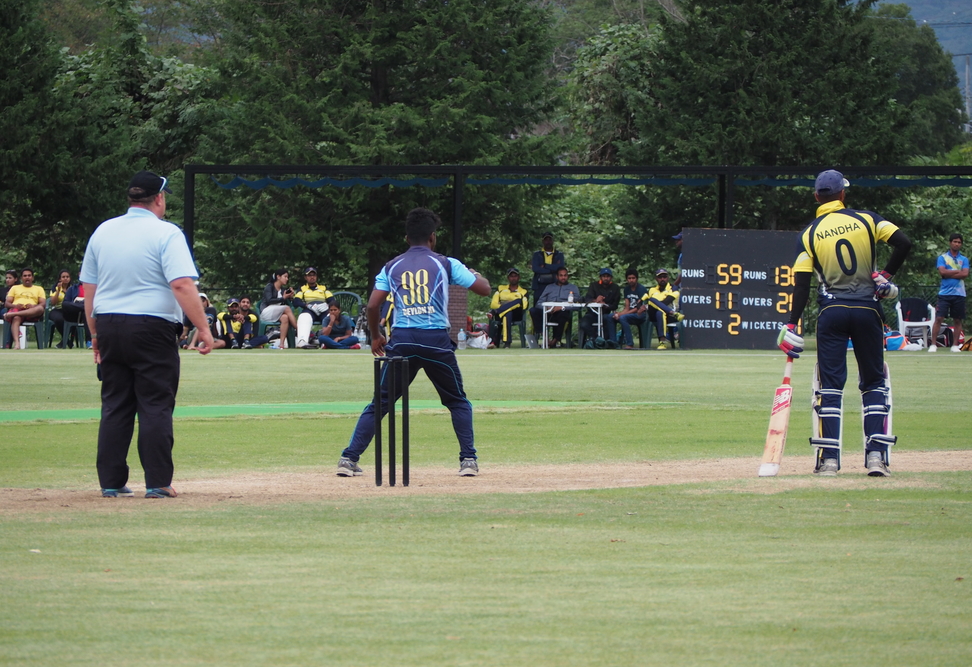 2019-05-16
Other news
News & Articles
The Japan Cup continues to expand and in 2019 no fewer than 41 teams will be participating in Japan's national T20 cricket competition.
The Japan Cup will again culminate in a three day finals series in Sano on the long weekend of October 12-14.
The 2018 Japan Cup was one to remember, the final ending in a tie between Ceylon XI and Alpha Quashers Yokohama before being decided with a Ceylon XI six on the last ball of the super over. Let's look at how season 2019 may pan out.
West Kanto has become an interesting group with the addition of two new, exciting teams. Adore have been JCL stalwarts for a number of years but how will they fare in T20? Tokyo Rhinos are rumoured to have some hidden talent and could surprise a few teams. University XI, the most disciplined team in the region, are attempting to win West Kanto for the third year in a row but it might not be so easy this year. Inconsistency plagued Wyverns last year but their experienced players may be ready to fire. Akishima are inexperienced but are building for the future while Beans are always good for at least one upset a season.
It's been a busy off season in Tokai with new teams popping up from left, right and centre to form what could be the most open and exciting T20 league in Japan. It's almost impossible to predict who might finish on top but Nagoya Bengal Tigers would have to be the favourites after some impressive performances last year. Of the newcomers Aichi are a club on the rise and Mervicks have some seasoned cricketers who could form a formidable unit. Tsushima will be hoping for some early wins while Fuji have plenty of experience to draw upon.  It's hard to know what to expect from Suzuka but don't discount them.
Looking Westwards, the Kansai group is as exciting as it has every been, expanding to six teams in 2019. Big hitting Kobe Hawks brushed all aside last year and deserve their status as favourites for this year. However, Osaka Raiders might be ready to pounce after mixed results in their first year. Keihan are bursting with athleticism and youthful enthusiasm and will be a hard team to beat. Perhaps the youngest team in the Japan Cup are Uenomiya, who have been  a factory for producing national team players. Shiga have the experience to finish near the top of the league while new boys Kansai Tigers will bring an international flavour to the league.
The redevelopment of the Sammu ground is complete and this year's East Kanto league promises to be highly competitive. Men In Blue have been the force in the region and it would be brave to bet against them this year. Nippon Tigers could be the team to challenge after a successful first season last year while the Chiba Sharks will fancy themselves after a return to T20 form. Tokyo Falcons are well organised and are every chance to be there at the end. Also watch out for Tsukuba, who are full of talent, and also Rising Stars who may be ready to step up a notch this year. Tokyo Titans are the wild card of the group.
In North Kanto the 2018 national champions Ceylon XI are highly fancied to qualify in first place again but they will face stiff competition from a youthful but talented Sano team. Rakuten are expected to improve on last year's efforts while newcomers GIIS-Tigers will be the unknown quantity.
The South Kanto league has always been tough to qualify from and this year 10 teams will be fighting it out at the Yokohama Country & Athletic Club. 2017 Japan Cup champions and last year's runners up Alpha Quashers Yokohama are again the team to beat but there are plenty of teams that will challenge them. Tigers have yet to fire in the T20 format but could 2019 be their year? Indian Engineers will be full of confidence after going all the way to the national semi-finals last year and Tokyo Wombats can never be underestimated. First time Japan Cup participants Shonan and Ebina are fancied to cause some upsets and the British Embassy are also a growing force. Aoyama Gakuin are slowly becoming a competitive outfit while Keio Knights are tipped to be the big improvers in the region. Finally, let's not forget the oldest cricket team in Japan, the YC&AC. They might be at long odds to win the Japan Cup but have a habit of causing upsets.
Lastly, Tohoku will again feature two teams. Matches will be played in Shichigahama, a city that will hopefully become the "city of cricket" in the region. Sendai CC and Sendai Lions XI will lock horns in a five match series which is sure to be hotly contested.