Ceylon XI Win Japan Cup Final in Dramatic Super Over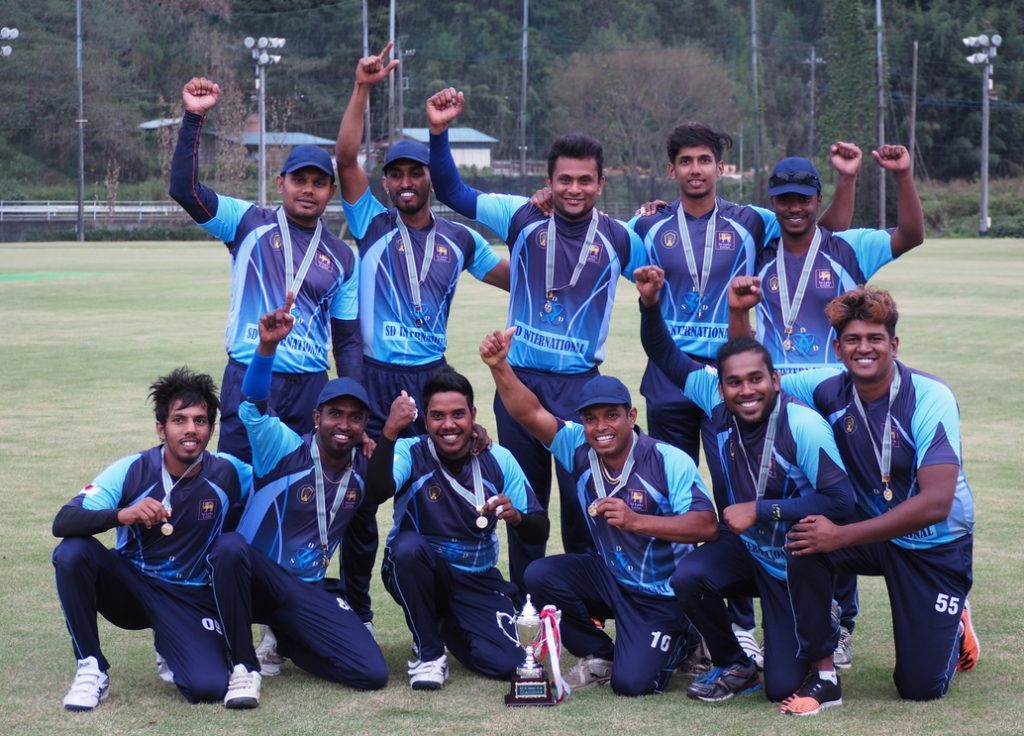 2018-10-10
Other news
News & Articles
The Japan Cup T20 Finals took place in Sano over the long weekend of October 6th-8th and featured 10 regional winners and representative teams from all over Japan.
The Sano International Cricket Ground hosted the final on Monday afternoon between South Kanto champions and reigning Japan Cup champions Alpha Quashers Yokohama and North Kanto champions Ceylon XI.
In a dramatic finish to the tournament, Karthik Vellingiri scored two runs off the final ball of the Quashers innings to tie the match at 130 runs each and take the game into a deciding super over.
Devendra Dhaka began the Quashers' super over in style by smashing a six over mid wicket but his team soon lost both their wickets and were left with 11 runs to defend.
In reply Ceylon XI struggled to six runs off the first five deliveries of their super over but off the very last ball of the match Ceylon XI opener Chathura Aravinda heaved Dhaka over the mid wicket boundary to win a first Japan Cup for his team.
The Japan Cup Finals saw plenty of action over the three days with all ten teams in the tournament recording at least one win.
Congratulations also go to Kinki and the Indian Engineers for reaching the semi finals while Men In Blue claimed the Japan Cup Finals Shield after defeating Wyverns by 9 wickets.
Kamrul Hasan (Tokai) took home the MVP award with 113 runs and 9 wickets for the tournament.
Abdul Abbasi (Kinki) was named Best Batsman of the tournament with 129 runs including 11 sixes while Karthik Vellingiri (Quashers) won the Best Bowler award with an incredible 15 wickets.
Final standings
Champions: Ceylon XI
Runners Up: Alpha Quashers
Equal 3rd: Kinki
Equal 3rd: Indian Engineers
Shield Winners (5th): Men In Blue
Shield Runners Up (6th): Wyverns
Equal 7th: Tokai
Equal 7th: University XI
9th: Tohoku
10th: Chiba Sharks