Fans Guide to the 2018 JPL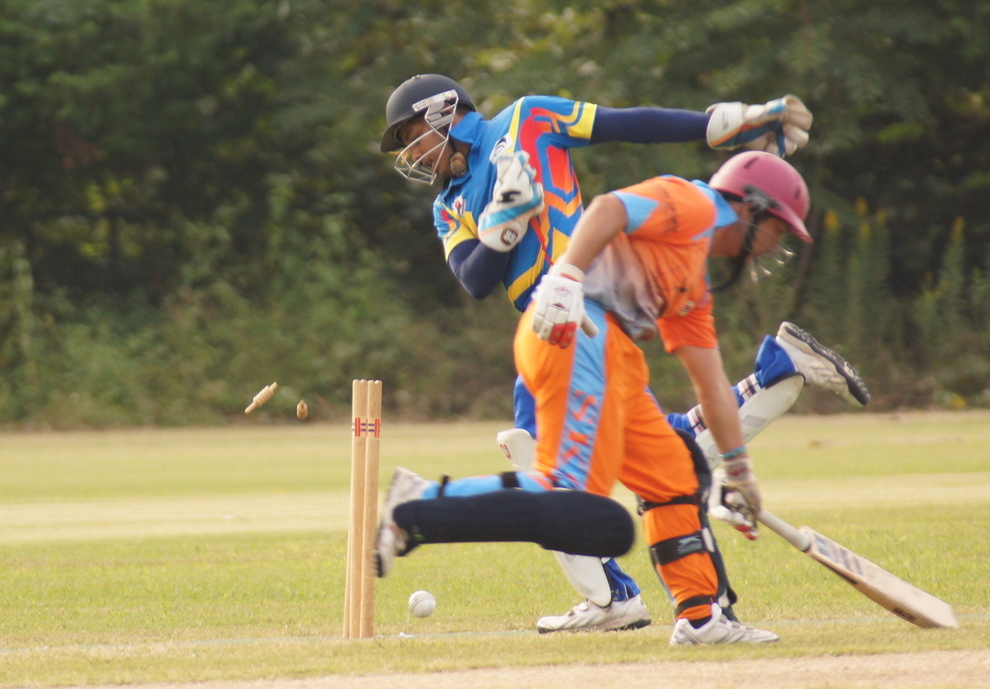 2018-05-23
Other news
News & Articles
The Japan Premier League is back with a bang in 2018. Get set for plenty of action across Kanto as the best players from North, South, East and West come together to represent their regions.
The JPL kicks off on May 27th, last years champions South Kanto Super Kings traveling to Sano to take on the North Kanto Lions. A week later on June 3rd the West Kanto Hurricanes kick start their season, hosting the East Kanto Sunrisers in Akishima.
We've put together a guide to help you follow all the action. As with last year, most matches will be live streamed on Abema Fresh.
Full schedule here.
South Kanto Super Kings 
Home Ground: YC&AC, Yokohama.
Colors: Blue, orange.
Manager: Manoj Bhardwaj
Captain: Alex Patmore
Summary: The Super Kings went through the JPL unbeaten last season and deserve favouritism for the 2018 season. They have superb depth, especially in the batting department which can cause headaches for their selectors and even more headaches for opposition captains.
Player to watch: Sabaorish Ravichandran. The classy Indian leg-spinner/middle order batsman was the run-away winner of the Japan Player of the Year. He will be a key player with both bat and ball and his performances will be crucial if his team is to taste success again.
Quote: "The core team is the same as last year but we have added two spinners, Tsuyoshi Takada and Piyush Kumbhare who will be great assets. We have plenty of match winners who can come off the bench and a splendid blend of experienced and young blood. It won't be easy but we will play to make it three in a row. If we have to pin point one team then I think the home game against the Hurricanes will be a nail-biter for sure." Manoj Bhardwaj, Super Kings manager.
Squad: Alex Patmore, Manoj Bhardwaj, Vinay Iyer, Prashant Kale, Sabaorish Ravichandran, Masaomi Kobayashi, Pavethy Velusamy, Anuraj Singh, Rahul Koul, Devendra Dhaka, Gurman Singh, Karthik Vellingiri, Richie Bracefield, Anthony Winston, Shintaro Kanamaru, Tsuyoshi Takada, Simon Lavender, Piyush Kumbhare, Tushar Chaturvedi, Raman Tanwar.
West Kanto Hurricanes 
Home Ground: Showa Athletic Ground, Akishima
Colors: Black, pink.
Manager: Shunichi Mamenari
Captain: Tomoki Ota
Player to watch: Shogo Kimura. The former Yokohama Baystars, Hiroshima Carp and Seibu Lions pro baseball star has made a well-publicised transition to cricket. He has impressed in pre-season with his power-hitting and Hurricanes fans will be expecting some destructive batting from the left-hander.
Quote: "We have recruited two experienced Sri Lankan players this year in Buddhika and Navarathna and have also signed Shogo Kimura, who will add strength to our batting. The key for us will be catching because each team has a very strong batting lineup. Every game will be tough but if we play well we think we have a chance to win. We haven't beaten the Super Kings yet so that will be the first challenge for us this year." Tomoki Ota, Hurricanes captain.
Squad: Takahiro Aoki, Oshantha Buddhika, Takuro Hagihara, Raheel Kano, Shogo Kimura, Kohei Kubota, Rui Matsumura, Naotsune Miyaji, Wataru Miyauchi, Supun Navarathna, Tomoki Ota, Rinsei Sawada, Makoto Taniyama, Nozomi Tomizawa, Arata Ueda, Shodai Yamada, Ken Okoshi, Yoshitaka Uehara, Koji Iwasaki.
North Kanto Lions 
Home Ground: Sano International Cricket Ground, Sano, Tochigi.
Colors: Royal blue, yellow.
Manager: Mumtaz Alam
Captain: Prabath Sankalpa
Summary: There has been plenty of change within the Lions camp over the off-season with many players departing and some fresh new faces arriving. What impact this will have on the Lions is unclear. There is still plenty of talent on board but can the Lions management shape the new group into a competitive outfit?
Player to watch: Raj Pradhan. The former Nepal international is capable of deceiving even the best batsmen with his leg breaks and googlies. If he can spin his way through opposition top orders, the Lions are every chance to win.
Quote: "We think South Kanto and East Kanto are going to be very strong this year. They have such a deep pool of players to pick from. There are some very well-balanced teams in the JPL this year. We may not be the favourites but we do have some quality players such as Thirimanna. We also have some talented youngsters like Takahashi and it will be interesting to see what they can do at this level." Mihindu Perera, Lions manager.
Squad: Pradeep Roshan, Viveknath Venkataraman, Navjeet Thakur, Ashish Neve, Avnish Kumar, Ragesh Nair, Sanchit Pruthi, Urminder Singh, Chetan Ghodasara, Abdul Salam, Shu Noguchi, Uddika Pradeep, Ishara Hasantha, Reiji Suto, Thulanidu Thirimanna, Chathura Aravinda, Kazumasa Takahashi, Prabath Sankalpa, Hamza Hassan, Raj Pradhan.
East Kanto Sunrisers 
Home Ground: Sanbu no Mori Ground, Sammu, Chiba
Colors: Green, yellow.
Manager: Kazi Murad
Captain: Dhugal Bedingfield
Summary: Cricket has taken off in East Kanto and with a strong six-team league, the Sunrisers managers have plenty of talent to pick from. After a winless season in 2017 there is plenty of motivation amongst the squad to turn things around this year. The Sunrisers lost narrowly in many games last season and will be hoping some of the new faces in the squad can help them to climb up the table this year.
Player to watch: Davian Johnson. The hard-hitting West Indian all rounder enters his first season of JPL with an imposing record in his native Jamaica. The Sunrisers will hope he can have an immediate impact in the middle order as well as influencing matches with the ball and in the field.
Quote: "We have retained eight to ten T20 specialists, including Japan national players and players, who have great cricket experience within Japan.  We've also added 10 new players to strengthen our squad. Experience, leadership and a strong batting Iineup will be the keys to our success. South Kanto has always been a tough team to beat but our aim is to win the JPL in 2018." Kuldeep Bisht, Sunrisers Chairman of Selectors.
Squad: Amrik Singh, Abhishek Khattri Chhetri, Ashik Chowdhury, Dhugal Bedingfield, Kuldeep Bisht, Sameep Dawar, Tharindu Gunathilaka, Habib Ahmad, Hanif Khan, Davian Johnson, Pushkar Kaushik, Ankur Mehrotra, Mohiuddin Khan, Sandeep Singh, Muneeb Siddique, Marcus Thurgate, Bhutto Umair, Vivek Singh, Takuma Yamashita, Sanjaya Yapabandara