JCL Round Three: Nawarathna 160 Wallops Wombats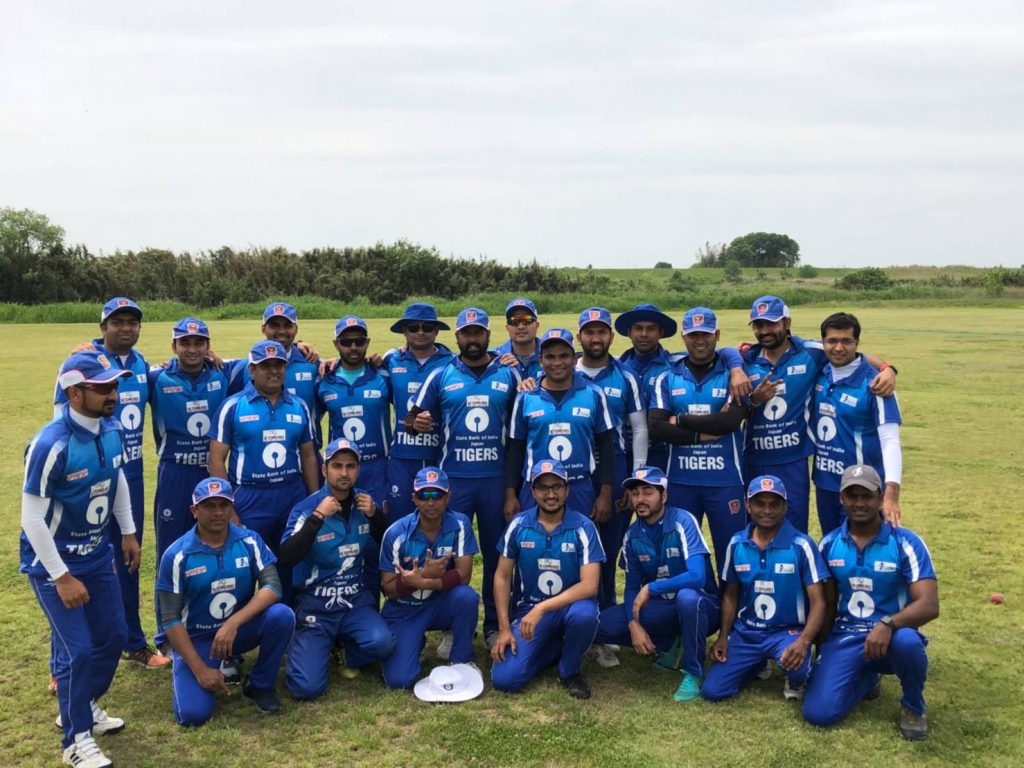 2018-05-14
One Short - Cricket Reports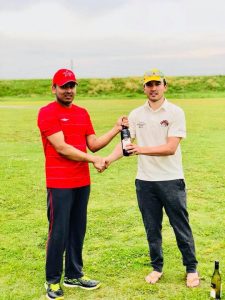 Supun Nawarathna was the undoubted star of Round Three as his sublime century propelled MAX CC to a crushing win against Wombats to maintain their place at the top of the league.
The Sri Lankans 160 took just 98 balls during a partnership of 156 with Makoto Taniyama that made a mockery of the Wombats early hopes after two early strikes. For Taniyama (52) it was a first JCL half century of the season and after he fell a further 110 was added with Japan captain Masaomi Kobayashi (43).
There has only been one six-wicket haul in each of the past three seasons, so Himanshu Bugalia's 6/60 least gave Wombats something to smile about. They certainly did not get that from their batting; Hanif Khan ripped through them grabbing 5/19 as MAX dismissed Wombats for just 88 to claim a bonus point win by a whopping 266 runs.
Tigers CC were the other unbeaten side coming into Round Three, and they maintained their record (leaving the One Short headline writers struggling to come up with something new) with a handsome win against the Chiba Sharks.
The Sharks, missing several big names, were indebted to Tsuyoshi Takada for having anything to take from the game as his 31* propped up the Sharks total of just 89/7 from 27 overs.
Sabaorish Ravichandran grabbed 3/7 from his five overs before knocking off the total himself with a third half century in as many innings. His score of 56* came off just 41 balls and 48 of those runs were in boundaries. Takada earned 2/20 with his ripping off spin, but it was not enough to deny Tigers a bonus point victory by seven wickets.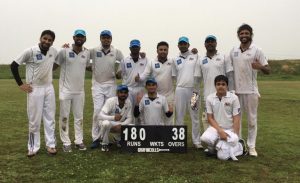 Alpha Quashers Yokohama earned a tighter win over Wyverns than the 39-run margin suggests to go third in the table, and as always there were useful contributions from several players. 39 runs apiece batting first for Sudharshan Dhanachandran and Vasanthan Jayakumar lifted AQCC to a par score of 180 all out from 37.2 overs as Raheel Kano nicked 3/22 with his floaty leg-spin.
Wataru Miyauchi was the rock in the chase, the diminutive young keeper scoring his maiden half century in the JCL. A lack of batting down the order however, meant Wyverns collapsed from 106/1 to 141 all out in just seven overs as Nikhil Chhajed (3/23) and Karthik Vellingiri (3/30) did the damage.
In the battle of the basement dwellers it was Sano CC who finally registered their first win, thanks to a superb bowling display by the burly Uddika Pradeep. The big man took 5/27, and Raj Pardam 3/30, as Sano dismissed Paddy Foley's for 151 just inside 35 overs; Ajitesh Koushal top scored for Paddys with 35.
Sano have struggled for runs this year, but a maiden half century for Fernando Devinda (56*), well supported by Kavindu Gayashan (40), meant a win by six wickets for last years champions.
In Round Four MAX and Tigers will face up against Sano and Paddys respectively, giving both sides an excellent chance of maintaining that unbeaten start before their mouthwatering clash in Round Five on June 2nd at Fuji. Mark that date in your diaries folks.