Champions Trophy Won by Tochigi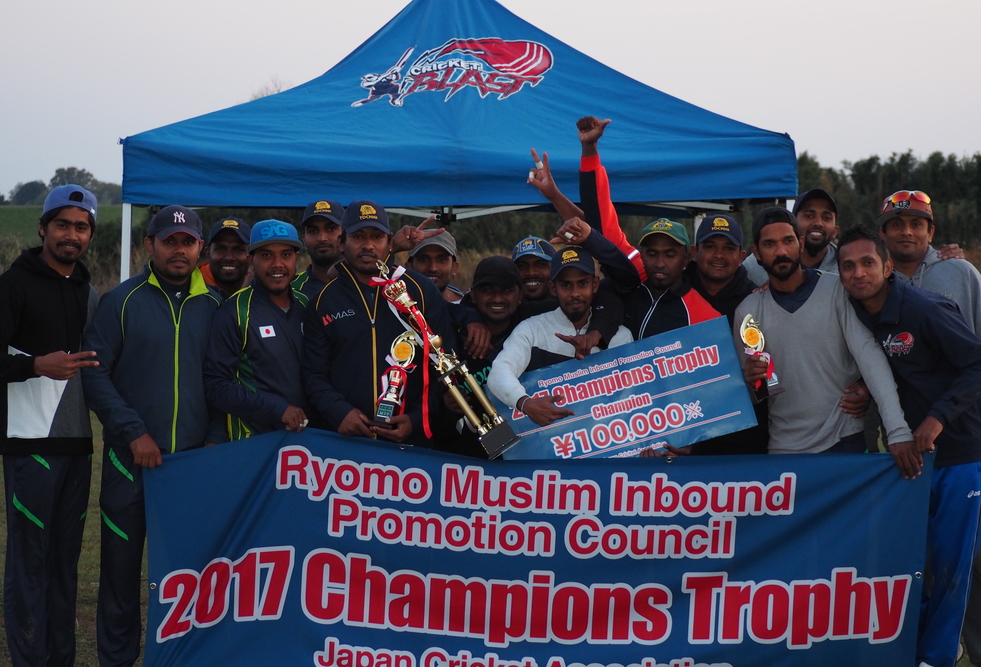 2017-11-13
Other news
News & Articles
The inaugural Japan Cricket Association Champions Trophy was held in Sano on Sunday November 5th.
Eight teams, representing various tournaments around Japan, gathered at the Sano river ground to compete in a round robin tournament consisting of eight over matches.
The event was co-hosted by the Ryomo Muslim Inbound Promotion Council and in an entertaining day of cricket over 100 sixes were hit as the hard tennis ball was sent flying over the boundaries.
The trophy and winners cheque of ¥100000 went to the Tochigi Cricket Club who had previously won the SLAEAJ Cup and Saori Cup earlier in the year.
Runners up Rangeeley Sher, who had qualified through the T8 Cup, received a cheque for ¥30000.