Braves Under 15 Champions Again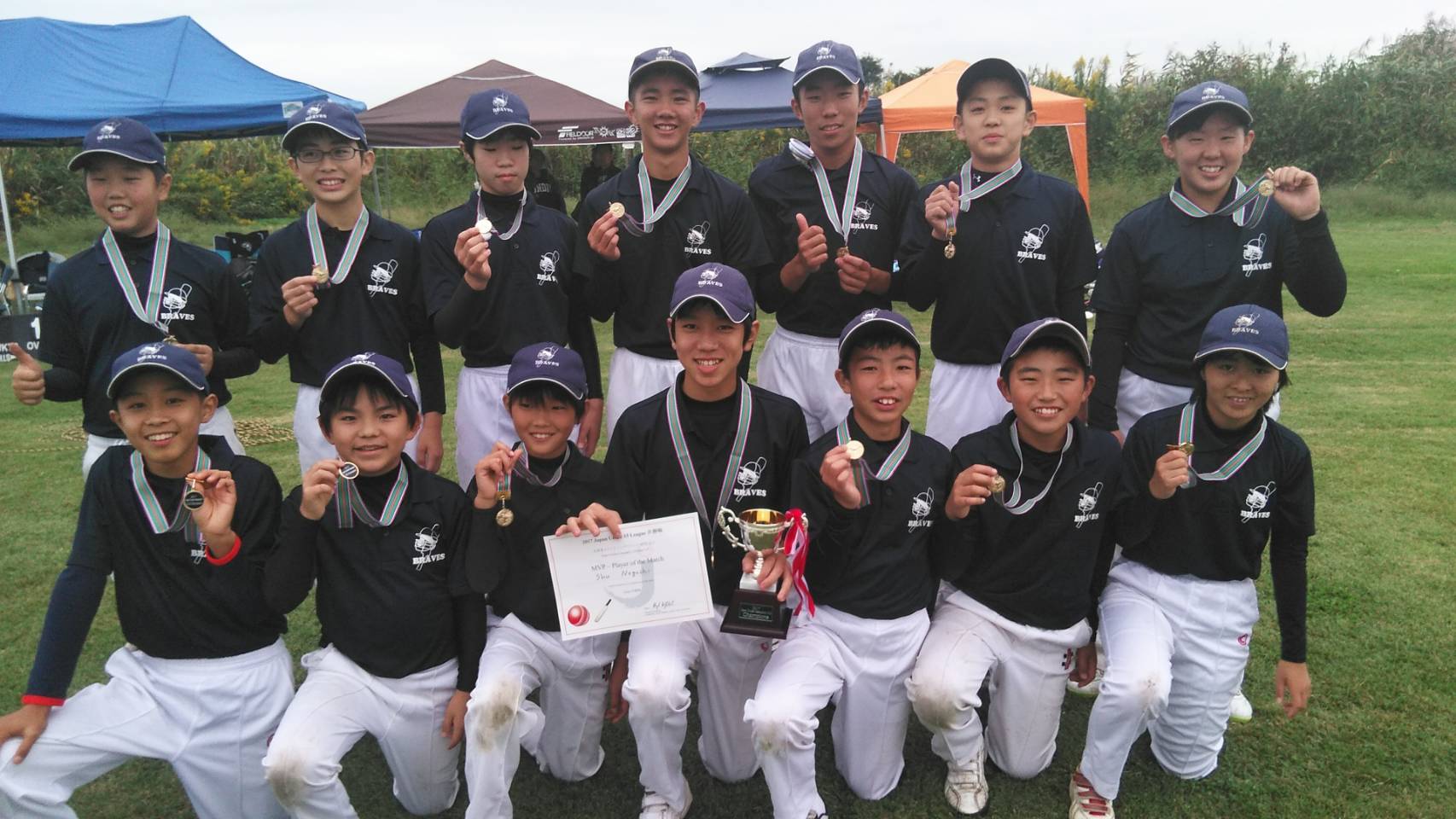 2017-10-18
Other news
News & Articles
The North Kanto Braves have claimed their third Japan Under 15 League title in a row by defeating the Chiba My Ys in the final on Saturday October 14th in Sano.
Earlier in the day both teams had booked their place in the final through convincing wins.
In the first semi final the Braves defended a modest 100/9, bowling out the Lions for just 35. Opening  bowler Reiji Suto was named the MVP for his 3/3.
In the second semi the My Ys knocked up a respectable 129/6 against the Akishima Aviators, thanks largely to some late hitting from Hamdan Siddique. Yugandhar Retharekar's 3/6 saw the My Ys to a comfortable 55 run win.
The final threatened to be a boil-over when My Ys speedster Ashley Thurgate clean bowled the Takahashi brothers in the same over. The Braves were at one stage reduced to 43/8 before a ninth wicket partnership between Shu Noguchi and Kiyo Fujikawa took them to 85/8 off their 20 overs. Ball in hand, Japan national squad player Kazumasa Takahashi (2/8) and his brother Shotaro (2/7) made a mess of the My Ys top order and in the end they were bowled out for 61, the Braves winning by 24 runs.
Braves keeper-batsman Shu Noguchi was awarded the MVP of the final for his 32* and four dismissals.
Meanwhile, in the third place play-off Akishima defeated the Lions. Both teams have plenty of potential and will look to challenge for the title next year.