Japan Beat China and Qualify for EA Cup Final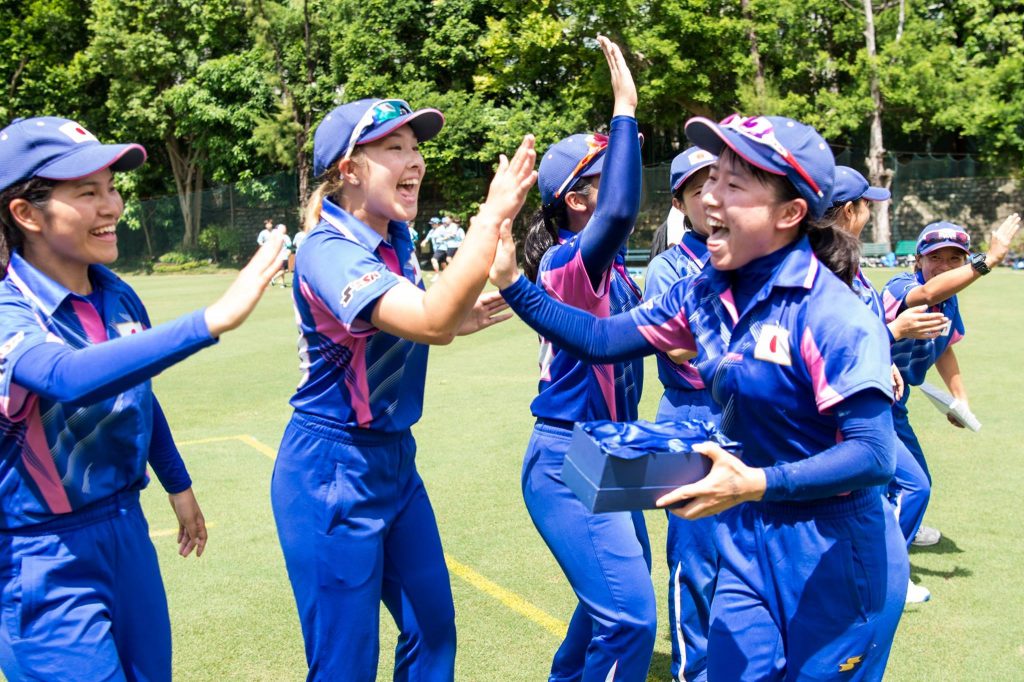 2017-09-22
News & Articles
National Team (Women)
Japan qualified for the East Asia Cup Final with a thrilling seven-wicket win against China today that was inspired by Mai Yanagida.
Rain delayed the start of the match, and also forced the players off early in the first innings causing the match to be reduced to 17 overs-a-side. Wickets were hard to come by to start with but Shizuka Miyaji conceded only 12 runs from her four overs and Etsuko Kobayashi grabbed two wickets to keep China to a score of 85/6, which was recalculated to a target of 88 because of the rain during the innings.
Yanagida took charge in the run chase, staying calm after the China opening bowlers made scoring difficult in the early overs. Extras were helpful to both sides, and enabled Japan to keep the required run rate from going to more than six an over at any stage. Alongside Miho Kanno the score had moved on to 34 before the first wicket fell, Kanno caught hitting back to the bowler.
Madoka Shiriaishi was unable to get a score, but a partnership between Yanagida and Kobayashi of 41 in seven overs took Japan to within two runs of winning before Yanagida was dismissed by an absolutely outstanding catch by mid-wicket who dived full length to her left and scooped it off the ground. A score of 42 from 48 balls was enough from the captain and a no-ball allowed Japan to win with eight balls to spare.
The victory was the first time Japan had beaten China since 2010 and takes the team through to the East Asia Cup Final for the first time since it's inception. The match will be played on Sunday, but Japan still have a game against Hong Kong to play tomorrow at 10:30am JST.