JCL Final Round: Tigers Claim Fourth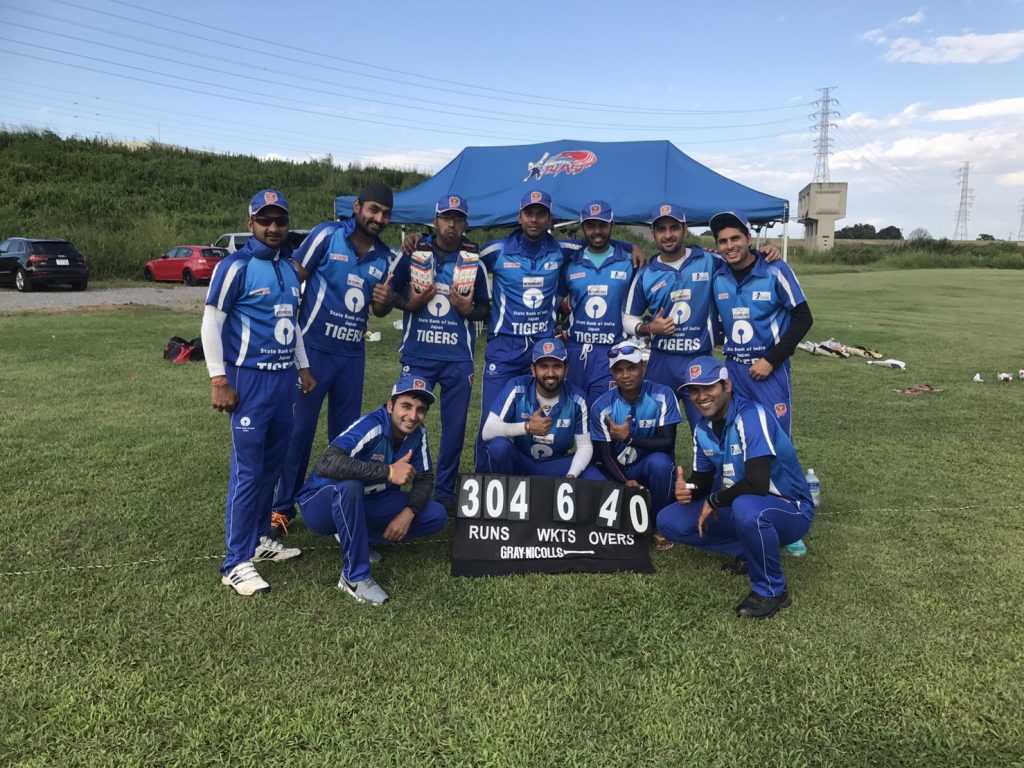 2017-09-08
One Short - Cricket Reports
Other news subcategory
Blog
An emphatic victory for the Tigers, built on another splendid hundred by Sabaorish Ravichandran, propelled them into this weekends Semi Finals of the Japan Cricket League Top Division.
Ravichandran, a man who likes the big occasion, struck his second century of the season, to go with two fifties, to move to the top of the run scoring charts and he will be key to Tigers hopes if they are to go one better than the runners up spot they claimed last year.
A mighty total of 304/6 against a hapless Paddy Foleys was always going to be a winning score. Neeraj Karautiya chipped in with 83, and the leagues bottom team mustered just 57 in reply to give Tigers a resounding 245-run win, the biggest margin this season – and possibly ever.
Tigers were able to play with full freedom after Alpha Quashers fell over the previous day against Tokyo Wombats to hand Tigers fourth place. Needing just 123 to win and put pressure on the team above them, Yusry Mohideen claimed 5/22 to dismiss the Quashers for just 105 and ensure that the Wombats ended the season on a positive note, finished 6th to the Quashers 5th.
That was more than could be said of Chiba Sharks, who were overtaken by Wombats to finish 7th in the league after falling to yet another narrow defeat, this time to top of the table Wyverns. Takahiro Aoki was the hero for Wyverns with career best figures of 5/27 to roll the Sharks for 127, but it still needed a last wicket stand of 22 from the half fit Tomoki Ota, batting at 11, and Yoshi Uehara to get the Wyverns home and seal 1st place.
In the final match of the round MAX capitulated against Sano, bowled out for just 88 and, despite taking five wickets in the chase, Sano eased home based on an unbeaten 40 by Thapa Bijaya. One positive for MAX was welcoming back Takuro Hagihara, who grabbed three wickets. The two teams meet again this Saturday in the Semi Finals as the win secured 2nd place in the table for Sano.
So the semi final line up is:
Wyverns vs Tigers
Sano vs MAX
Both matches will be played on Saturday 9th September. Good luck to all and well played after a tightly contested league campaign.