Youm-E-Azadi Cup Hosted in Sano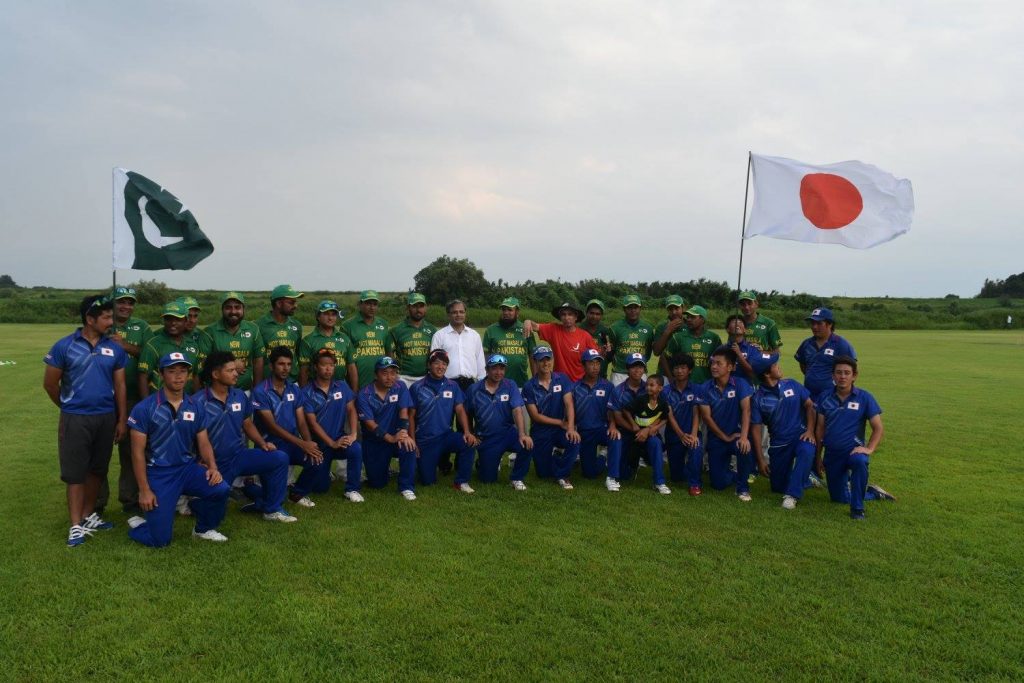 2017-08-16
Other news
National Team (Men)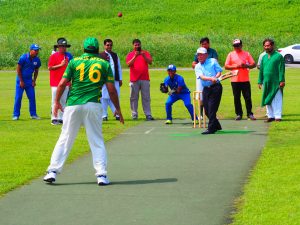 On 6th August the Japan Cricket Association were delighted to host the Youm-E-Azadi Cup (Independence Cup) in Sano.
Before the start of the match Mr Masahide Okabe, the Mayor of Sano, welcomed all in attendance and talked about how cricket has helped develop the city of Sano as an international community.
At the conclusion of the match we were very pleased to welcome the Ambassador for Pakistan, Mr Asad M Khan, who had come directly from the airport after flying in from an event in Hiroshima. The Ambassador spoke of how impressed he is at the development of cricket in Japan, as 25 years ago on his previous posting here, he saw very little cricket.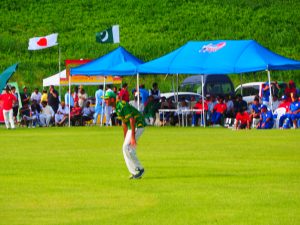 Japan, who won the match a year ago, were unlucky to lose this time around, by a narrow margin of just 19 runs. The Ambassador's XI scored 161/7 from their 20 overs, with lots of big hitting, and although Japan looked to be cruising to victory, a collapse at the end meant we were all out for 142. Naotsune Miyaji was top scorer in the match with 33.
The JCA would like to thank the Pakistani Community, especially Mr Mumtaz Alam, for all their hard work in organizing the match and we look forward to playing again in the future.