JCL Round Nine: Race For Semis Hots Up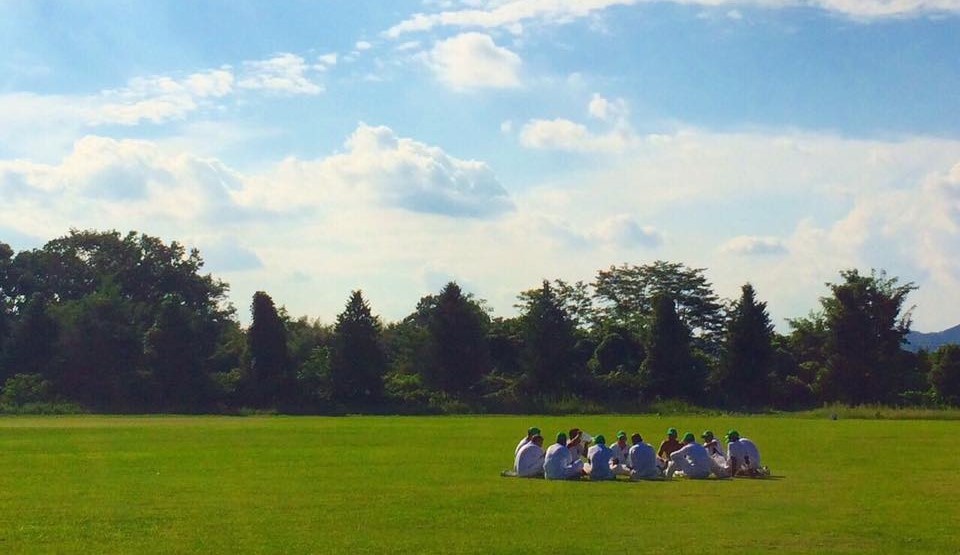 2017-08-02
One Short - Cricket Reports
Sabaorish Ravichandran has displayed some ominous form of late, scoring runs almost at will, but his display this weekend was perhaps the best of the lot as the Tigers gave Sano CC a big shock.
The Tigers maestro scored 115, from just 82 deliveries, in a match where the next highest score, by either team, was just 19. He crashed eight sixes as he led Tigers to 203 all out from 37.3 overs.
In response Sano managed just 76 all out in a feeble 16.1 overs; Joe George, Ragesh Nair and Ashik Chowdury each grabbing three wickets, with Ravichandran collecting one just to round off his day.
As the Tigers celebrated a 127-run mauling to put them right in the frame for fourth spot, doubts must be cast over how Sano might perform in the Semi Finals.
Alpha Quashers of Yokohama are the nearest rivals for that last place in the semis, and a nervy win against basement dwellers Paddy Foley's keeps their hopes alive.
AQCC had Krishna Yelesam to thank as his painstaking 31* from 89 deliveries anchored them to a three wicket win chasing just 120. He had Nikhil Chhajed to thank for a run-a-ball 24* at the end after all other partners succumbed in the chase, Muhammad Adeel picking up 4/21.
That Paddy's even set that target was thanks to runaway leading run scorer in the JCL Prashant Kale, who finally registered a second half century of the season since Round One, having three times been out in the 40s.
The Chiba Sharks have certainly missed Kale's batting this season, and their hopes for a semi seem over as they were smashed by nine wickets by MAX CC.
Three of the Sharks top four were dismissed for ducks, and the youth which gave them such energy last year is shown up as inexperience this time around as they clearly miss batters such as Bedingfield, Lollback and Kale. MAX dismissed them for 79, an improvement on their last outing, but never enough.
Kameeru Sankalpa was the pick of the bowlers with 4/17, Makoto Taniyama (3/21 plus a run out) also chipping in. In reply Chula Rodrigo hit a feisty 53* from just 34 balls as MAX romped home by nine wickets to all but secure themselves a place in the semis yet again, while the Sharks are left thinking hard about batting talent.
In the final match of the round it was another routine win for Wyverns making it four in a row, and for once they were indebted to some less heralded players. Career best half centuries from Tatsuki Takahashi (59 off 62) and Rinsei Sawada (69 off 46) propelled the league leaders to 218 all out against struggling Wombats.
In the second innings it was Masaru Shionoiri who grabbed a career best 5/29 from 8 overs, including a beauty to have Alex Patmore caught in the slips, and dismiss Wombats for 176 to give Wyverns the win by 42 runs to confirm their place in the last four.