Cricket Blast Spring Season Complete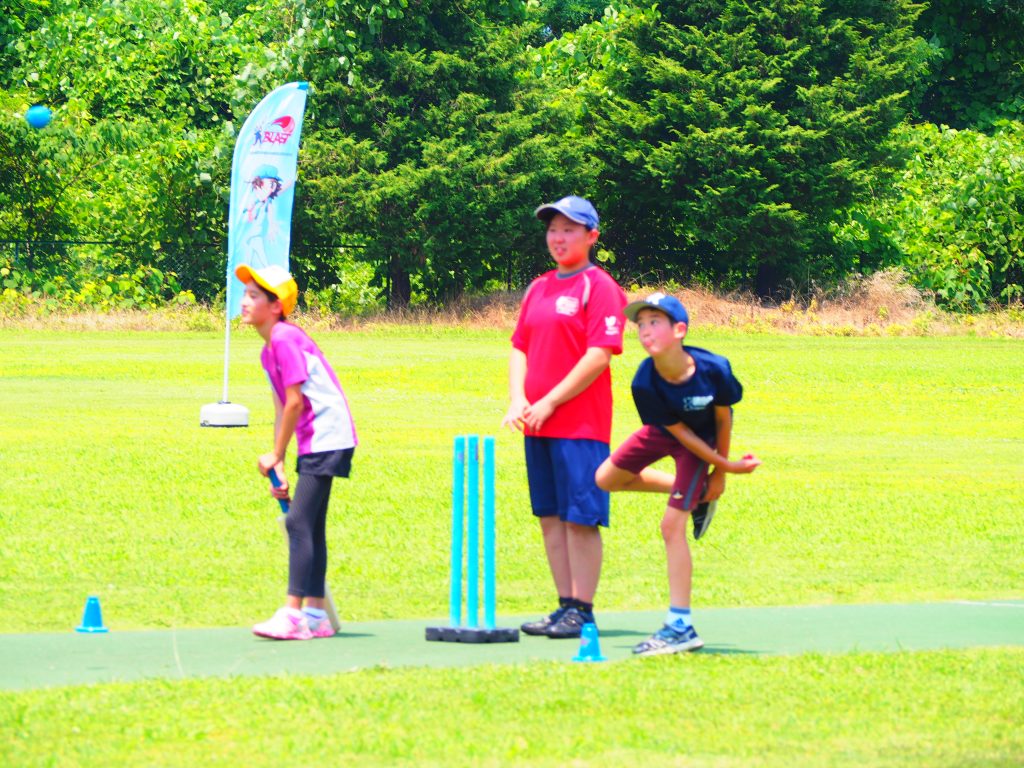 2017-07-12
News & Articles
Cricket Blast has once again been running in the three main centres of Akishima, Sano and Yokohama in the first half of this season.
The Akishima and Sano program has run for four successive weeks from 18th June to 9th July, aimed at attracting new Japanese children to come and try out the game. The players were also able to interact not only with trained professionals from overseas, but players from both the Japan Men's and Women's squads.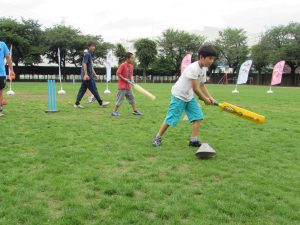 The sessions were split into "Beginner" and "Expert" so that there was something for everyone to enjoy and the feedback was incredibly positive, with many kids exclaiming that it was "Fun but tiring!" and, more importantly that they "could do it!"
In Yokohama the first Cup day fell victim to the rain, but the second scheduled event saw six teams battling it out with Men In Blue Juniors winning the title.
Cricket Blast is not just an opportunity to learn cricket, but also for children aged 7-12 to improve the key motor skills that are vital in any child's physical development.
☆More to come!
While there is now a break during the height of the Japanese summer, Cricket Blast will return in all three centres in the autumn. Yokohama will come first with cup days happening on September 16th and October 14th, please contact Alan Curr on a-curr@cricket.or.jp for more information.
In Akishima and Sano the 15th October will be the day of the Mayor's Cup hosted by both cities, before the four-week series recommences the following week at 9am on Sunday 22nd October. For more information on any of these please contact Sano (infojca@cricket.or.jp / 050-3766-4483) or Akishima (infoakishima@cricket.or.jp / 042-519-2114).
☆Club Activities
There are also a host of junior club activities on offer to anyone interested in each of these three locations. All the information is as follows:
<Sano>
Water Crown Cricket Club, Arena Tanuma 
Every Wednesday
U 9 17: 00 – 18: 00
U 12 18: 00-19: 30
U 15 19: 30 – 21: 00
Orions Cricket Club
Sano Elementary School
Every Thursday
U 9 18: 00-19: 00
U 12 19: 00-20: 30
Sano Municipal Funatsugawa Elementary School
Every Friday
U 15 19: 00-20: 30
<Akishima>
Aviator's Cricket Club
Akishima-shi Azalea Elementary School:
Every Friday All Ages 18: 30-20: 30
Enjoy Sports & Cricket Club
Akishima City Musashino Elementary School
Tuesday U12 16: 30 – 18: 00
Those who wish to participate in the cricket club please contact Cricket Club Manager (Miyaji Shizu MAIL: s-miyaji@cricket.or.jp, TEL: 050-3766-4483).
<Yokohama>
Lions Cricket Club
Yokohama Country and Athletic Club
Selected Saturday mornings.
Please contact Tamlyn Worrall on tamlyn.worrall@live.co.uk