Emma Gallagher: Cricket in Schools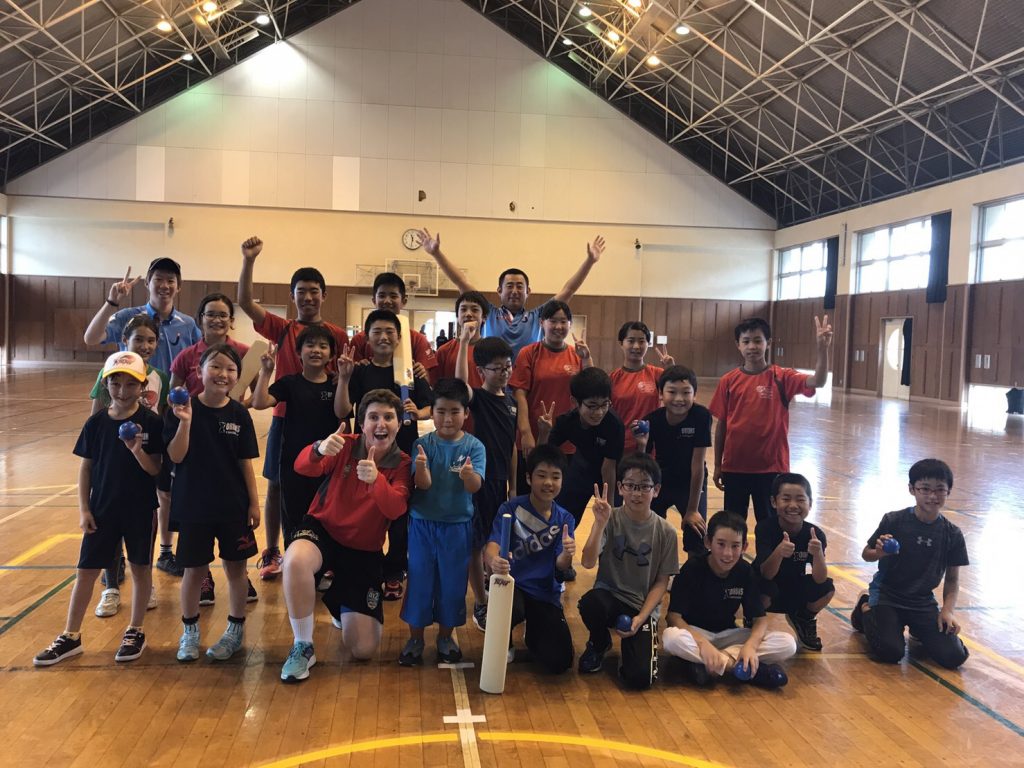 2017-06-27
Visitors From Abroad
At the Japan Cricket Association we are fortunate to regularly have guests from abroad working alongside us to help improve cricket in Japan. Over the years we have had people from a range of backgrounds, but especially Australia, England and New Zealand.
In this section of the website you will be able to read about why each person is visiting and what it is they are actually do here. We hope you find it interesting and if you ever have any questions about these placements please feel free to contact us.
---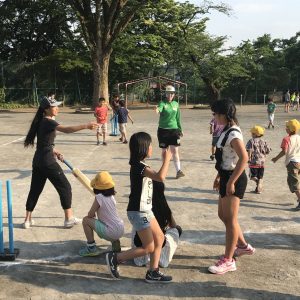 Hello, my name is Emma and I am very lucky to be spending three weeks with the Japan Cricket Association as part of the Cricket Victoria Partnership. I am very happy to be enjoying the warm weather over here while my friends freeze in the dreary Melbourne winter!
I have spent some time helping at junior clubs, after-school programs, Cricket Blast and the most fun; going to elementary schools in both Akishima and Sano, and I am being very well looked after.
At the schools we are using cricket to learn English with: "Let's Ask Emma!". The cry of "Please show me bowling" never gets old! We have also played lots of games which are always popular.
In Akishima I have done lots of presentations in class with the help of Takahiro Komatsu who did a great job helping the kids understand my descriptions of Australia and cricket. Kids always seem to be curious about Australian animals and foods with Koalas and Chicken Parmas being the crowd pleasers!
As for Japanese food; I am really enjoying it. I have tried ramen, soba noodles, miso, horse sashimi, natto and my favourite; tendon (tempura on rice). I will not be having natto again if I can help it!
My favourite game has been breakfasts and late dinners from Lawsons where I have tried to walk out with no more than one item that I am 100% sure what it is. This has mostly been very successful but the only problem is I cannot explain to people what I have eaten!
Another highlight was getting to play a T20 match for Akishima and while I made a run off the first ball I faced and took a wicket with the first ball I bowled, it was all downhill from there and the result was certainly not what we had hoped for. However, it was great fun and it was interesting to experience playing on the matting and artificial turf soccer pitch which are both much different to what I am used to.
Thank you to everyone who has been so welcoming and made this such a wonderful opportunity. I feel I have been very lucky to have met some amazing people that I know call friends. Japan should be very proud of its fantastic cricket community!
All the best for the future, I look forward to watching as cricket in Japan continues to grow and be a Shining Sport of Choice.
See you next time!